Eating Oranges Linked to Lower Risk of Leading Cause of Blindness
People who regularly eat oranges are less likely to develop one of the leading causes of blindness, according to a study.
Researchers based in Australia investigated whether eating the citrus fruit affects the likelihood of a person developing macular degeneration.
One of the most common causes of vision loss in those aged 60 and over, age-related macular degeneration affects the macula: the central area of the retina. As many as 11 million people in the U.S. have some form of age-related macular degeneration.
The condition causes the loss of central vision, which is essential for seeing objects clearly, recognizing faces and tasks like driving.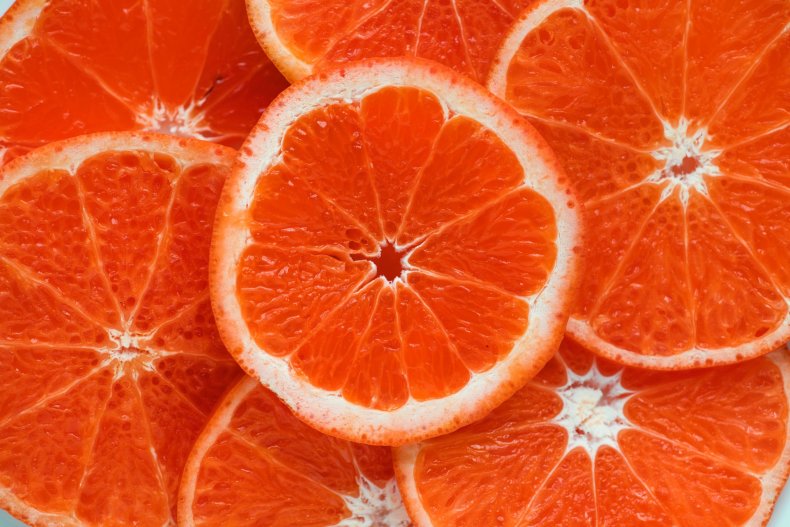 The team at the Westmead Institute for Medical Research assessed data on more than 2,856 Australian adults aged 49 years old on average during a 15 year period.
The data was taken from the Blue Mountains Eye Study, one of the world's largest epidemiology studies which was launched in 1992. It includes information on factors such as a participant's lifestyle and diseases they have developed.
Eating at least one serving of oranges every day was associated with a 60 percent reduction in the overall risk of developing macular degeneration 15 years later.
The researchers behind the study published in the American Journal of Clinical Nutrition believe flavonoids in oranges could help prevent the disease.
Dr. Bamini Gopinath, lead author of the study and associate professor of epidemiology at University of Sydney said in a statement: "Essentially we found that people who eat at least one serve of orange every day have a reduced risk of developing macular degeneration compared with people who never eat oranges.
"Even eating an orange once a week seems to offer significant benefits."
The research builds on previous studies which indicate vitamins C, E, and A present in oranges are beneficial to the eyes.
"Our research is different because we focused on the relationship between flavonoids and macular degeneration," said Gopinath.
Flavonoids are "powerful antioxidants" found in most fruits and vegetables which have anti-inflammatory properties, she said.
Read more: Why Does Hair Turn Gray? Scientists May Have Found a New Answer
In the same study, scientists did not find a similar link with other foods with contain flavonoids such as tea, apples, and red wine.
The authors of the paper acknowledged the correlation doesn't mean eating oranges is proven to prevent macular degeneration, and further studies are needed to validate the findings.
Past studies have suggested foods containing nutrients such as omega-3 fatty acids, zinc, lutein and vitamins C and E could prevent macular degeneration and cataracts.
Such foods include leafy greens like spinach, kale and collards; oily fish like salmon and tuna; non-meat protein sources such as eggs, nuts, beans, citrus fruits, as well as oysters and pork.