Eating Organic Foods Linked to Lower Cancer Risk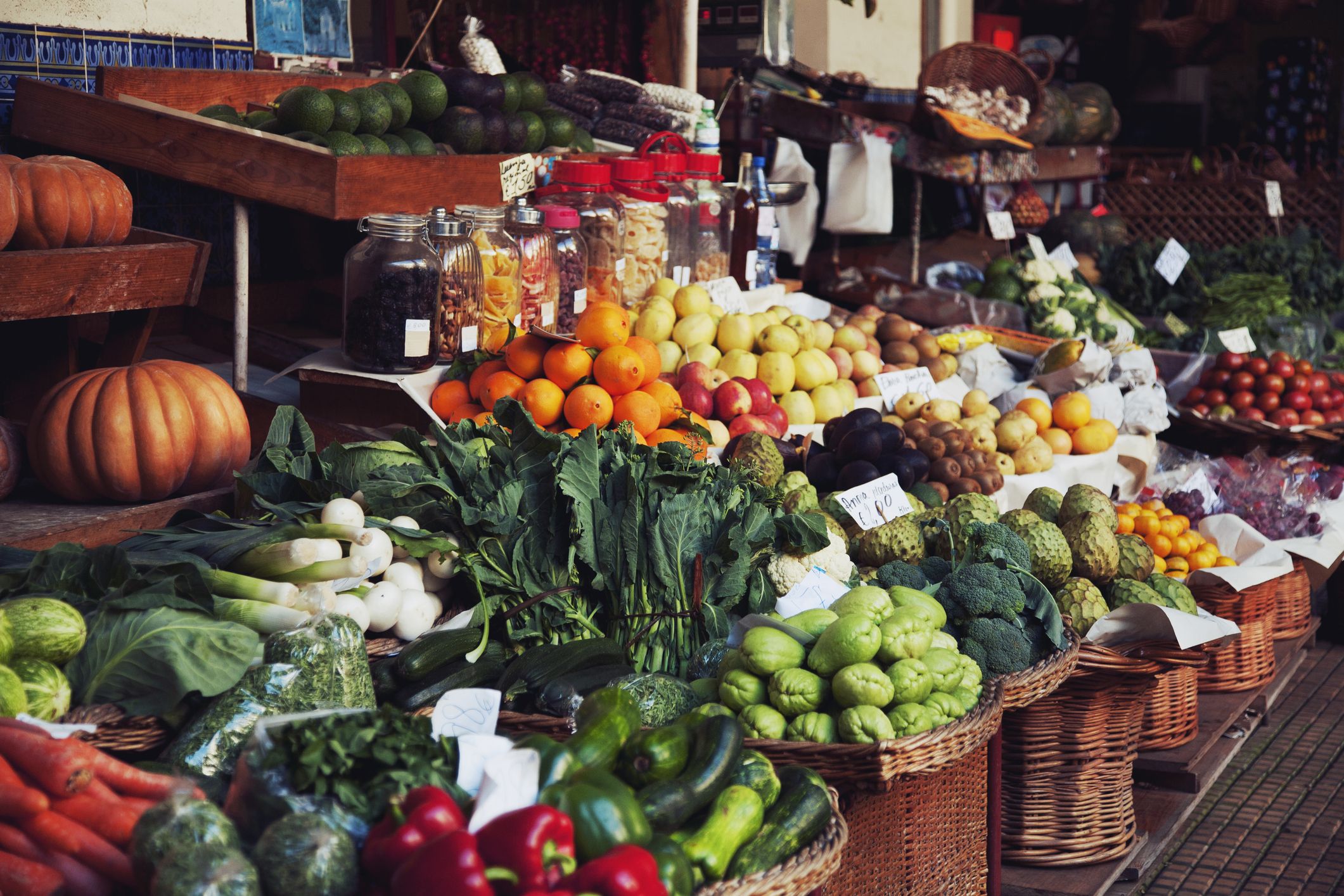 A large-scale study has found a link between eating a diet based on organic food and having a reduced risk of cancer. If the new results are confirmed, promoting organic food consumption could be a promising preventative strategy against the disease, a team of researchers from several French institutions said.
Among the environmental risks for cancer, there are growing concerns about exposure to different types of pesticides from farming. The impact of such compounds on the human body are still not well understood but there are some indications that toxic effects can occur even at low concentrations.
Meanwhile, propelled by environmental and health concerns, the organic food market continues to grow rapidly. Organic food is produced without the use of synthetic fertilizers, pesticides, genetically modified organisms, and the use of veterinary medications.
"Organic foods are less likely to contain pesticide residues than conventional foods, and studies have shown that an organic diet reduces exposure to certain pesticide," Julia Baudry, lead author of the study from the Centre of Research in Epidemiology and Statistics in France, told Newsweek.
"In the general population, the primary route of exposure is diet, especially intake of conventionally grown fruits and vegetables. However, few studies have examined the association of organic food consumption with cancer risk."
For the study, published in the journal JAMA Internal Medicine, a team of researchers examined data on the organic food consumption frequency and dietary intake of 68,946 French adults collected by an ongoing survey which began in 2009. They then followed up on these people at various points in the future (the average follow-up time was around than four-and-a-half years later).
Participants reported how often (never, occasionally or most of the time) they consumed 16 types of organic foods including fruits, vegetables, soy-based products, dairy products, meat and fish, eggs, grains and legumes, bread and cereals, flour, vegetable oils and condiments, ready-to-eat meals, coffee, tea, and herbal tea, wine, biscuits, chocolate, sugar, and marmalade, and dietary supplements.
The researchers then used this information to calculate an "organic food score" between 0 and 32 points, with the higher numbers indicating a greater consumption of organic food. They observed a significant reduction in the risk of cancer among those participants who were high consumers of organic food.
Over the duration of the study, the participants developed a total of 1,340 cancers. However, those individuals who ate the most organic food had a 25 percent reduced risk of developing cancer.
"In a population of 68,946 French adults, we found a reduction of 25 percent of cancer risk among consumers with a high frequency of organic foods compared to consumers with a low frequency, after accounting for confounders, such as lifestyle, diet and sociodemographic factors," Baudry said.
"Specifically a 34 and 76 percent decrease in risk was observed for post-menopausal breast cancer and all lymphomas respectively among frequent organic food consumers compared to consumers with a low organic food consumption frequency."
Despite these results, the authors note that the study contains several limitations which mean, at present, no conclusions can be drawn which definitively link eating organic food to having a reduced risk of developing cancer.
"Organic food consumption is difficult to assess; self-reporting is prone to measurement error," Baudry said. "Although organic food frequencies in our study were collected using a specific questionnaire providing more precise data than earlier studies, strictly quantitative consumption data were not available.
"However, we also showed in a recent study conducted among a sub-sample of the same population, lower exposure to certain pesticides in urine among high organic food consumers compared to low organic food consumers.
"However, validated tools are needed to accurately assess organic food consumption and the results of our study need to be confirmed by other studies conducted in [different] settings and populations," she said. "It is on the basis of observational studies combined with experimental settings that it will be possible to draw firm conclusions."
According to Baudry, the next steps will be to investigate longer-term effects—something that's planned as part of the next follow-up.
Elina Hypponen from the South Australian Healh & Medical Research Institute, who was not involved in the paper, said in a statement: "This is certainly a thought-provoking study, and it could suggest that choosing organic products as a part of an overall healthy diet might help to reduce cancer risk. However, there are some methodological issues with this study that make firm conclusions difficult."
"As would be expected, participants who used organic foods, were on average better educated, had higher incomes and also otherwise healthier lifestyles," she said. "The key problem with this type of study is that regardless of statistical approaches or adjustments, it is practically impossible to say whether it is the use of organic foods, or some other correlated aspect, that led to the observed protective association."
Furthermore, she notes that organic food is expensive and can be inaccessible to some. Thus, there is a risk that findings like these could act as deterrent to fruit and vegetable consumption—an extremely important source of various nutrients including antioxidants and fiber.
"Overall fruit and vegetable consumption is good for you, organic or not," she said.
This article has been updated to include additional comments from Julia Baudry.