An eBay seller is trying to sell a PS5 for $9,500 as the in-demand console continues to sell out almost immediately after being restocked. Gamers have had a hard time getting their hands on the PlayStation 5, which costs $499 and sold out within minutes of its launch earlier this month.
Some retailers, including Walmart and GameStop, restocked the console for Thanksgiving and Black Friday, but unlucky gamers are still missing out.
Many believe that the consoles are selling out online so quickly as they are being bought by bots and scalpers that resell them for a profit.
Some eBay sellers are trying to do just that, with nearly 10,000 results for a PS5 on eBay. Many of them listed for thousands of dollars, including the most expensive listing on the website from a seller asking for $9,500 for the console.
Another listing claims to be selling the PS5 for charity, with 10 percent of the $6,000 price tag going to the WHO Foundation.
The cheapest listings are still hundreds of dollars more expensive than the PS5's retail price, with a few consoles listed for around $700. One seller listed the console for $629 with the current winning bidder willing to pay $780.
The reviews for the PlayStation 5 on eBay include prospective buyers expressing their frustration with scalpers buying up the consoles.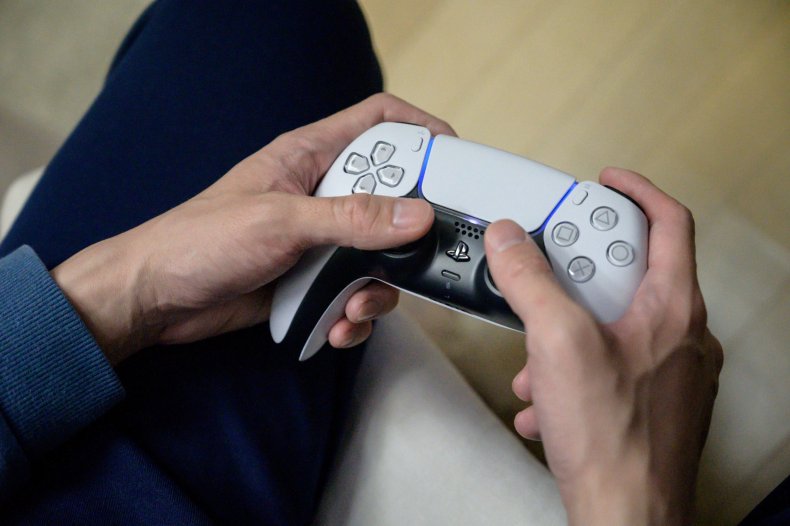 One user said: "You guys are a bunch of rats lol. Please do not buy from these scalpers. It's people like them that make it bad for the gaming community. The only way to stop this is for people to stop giving their hard-earned money so willingly."
Another reviewer who rated the console a one-star said: "This is where I would write my review if the scalpers had not crashed the retail websites and bought most of the PS5 in stock to turn a quick buck.
"I have been a long time PlayStation fan and was excited to pre-order a PS5. During the first wave of pre-orders I had the same issue with websites crashing and my order not going through.
"I will wait until retailers stock up again because nobody should pay the exorbitant prices the scalpers are charging. Do not give scalpers your hard-earned money for something that will be back in stores."
Scammers are making the most of the demand for a PS5 in the U.K., but eBay is taking down dishonest listings. eBay U.K. is warning customers of PlayStation 5-related scams on the website, as some people are trying to sell images of the console, rather than the console itself.
The South Wales Argus reported that an eBay spokesperson said: "We condemn these opportunistic sellers who are attempting to mislead other users. We are in the process of removing all listings for photos of PS5s from our marketplace and will be taking appropriate action against the sellers.
"For any purchase, but especially highly-priced or in-demand items, buyers should exercise caution and thoroughly read the listing description. Buyers who receive an item which is not as described are entitled to a refund via our eBay Money Back Guarantee, provided they completed the transaction on the eBay platform."