Ebola Can Remain in Semen for Up to Nine Months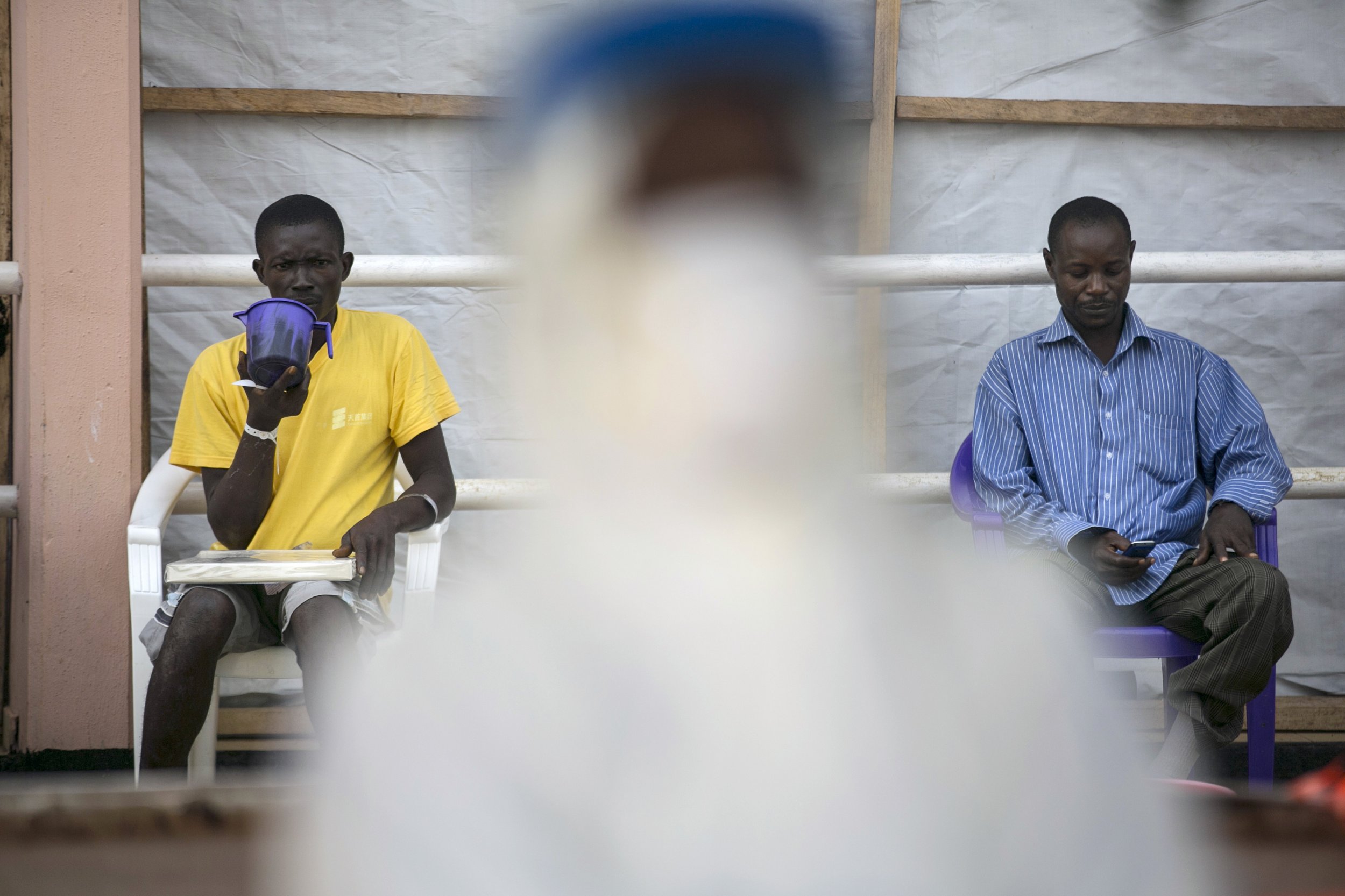 West Africa's Ebola outbreak has raised many public health questions, but one that continues to surface is the risk for sexual transmission. Researchers have known for some time that the Ebola virus persists in semen much longer than other bodily fluids, such as blood and saliva. Up until now, public health officials, including those at the World Health Organization, have said the virus continues to shed from semen for about three months after recovery, but a new study out of Sierra Leone indicates it may be much longer.
Preliminary findings of the study were published Wednesday in The New England Journal of Medicine. The research was conducted by the Sierra Leone Ministry of Health and Sanitation, the Sierra Leone Ministry of Defense, the World Health Organization and the U.S. Centers for Disease Control and Prevention.
For the study, researchers obtained semen samples from 100 men who survived Ebola in Sierra Leone. Semen samples were collected at different points in time throughout their recovery, although they were not able to collect samples from all the men throughout the nine-month period. Samples from nine of the men were tested within three months after diagnosis, and all were found to still contain Ebola. The researchers tested specimens from 40 men at the four- to six-month mark, and 26 had fragments of the virus. Seven to nine months after diagnosis, one-quarter—11 out of 43—still also had traces of Ebola.
The study was conducted at a local clinic that provides follow-up care to Ebola survivors. In addition to counseling services, the clinic provided the men with condoms, which significantly reduce the risk for other known sexually transmitted infections such as HIV, syphilis and gonorrhea and should prove effective for limiting transmission of Ebola to a partner. In general, health officials are recommending that male patients abstain from all sex until no traces of the virus are found in their semen.
The authors of the study say more research is needed to understand why certain men were able to clear the virus earlier than others.
Scientists have conducted very few well-designed clinical studies on Ebola transmission. It is challenging to ensure that study methodology is streamlined when the priority during an outbreak is to save lives. It's also still unclear how quickly the virus shows up in various bodily fluids once a person has become infected.
A study published in 2007 in The Journal of Infectious Diseases that was based on data collected during a 2000 outbreak in Uganda looked at an assortment of 54 clinical samples from Ebola patients, including saliva, skin swabs, stool, semen, breast milk, tears, urine, nasal blood and vomit. Patients either still had acute infections or recently recovered but were still under clinical care. The study presented mixed results.
The virus was detected in half of the saliva samples, nearly none of the skin swabs, half of the stool and semen samples, and all of the samples of breast milk, tears and nasal blood. But the virus wasn't detected in samples of urine, vomit, phlegm and sweat. The problem with this study, however, was the inconsistent number of samples. For example, researchers collected 16 samples of saliva, one sample of nasal blood and two samples of breast milk.
Nevertheless, the findings of the Uganda study, as well as this new research on semen, suggest that how long the virus remains in the body may also be highly individual. Factors such as gender, age and a patient's overall health may be related to how long he or she will continue to shed the virus after recovery.