Ebola Could be 'Levelling Off' in Sierra Leone: WHO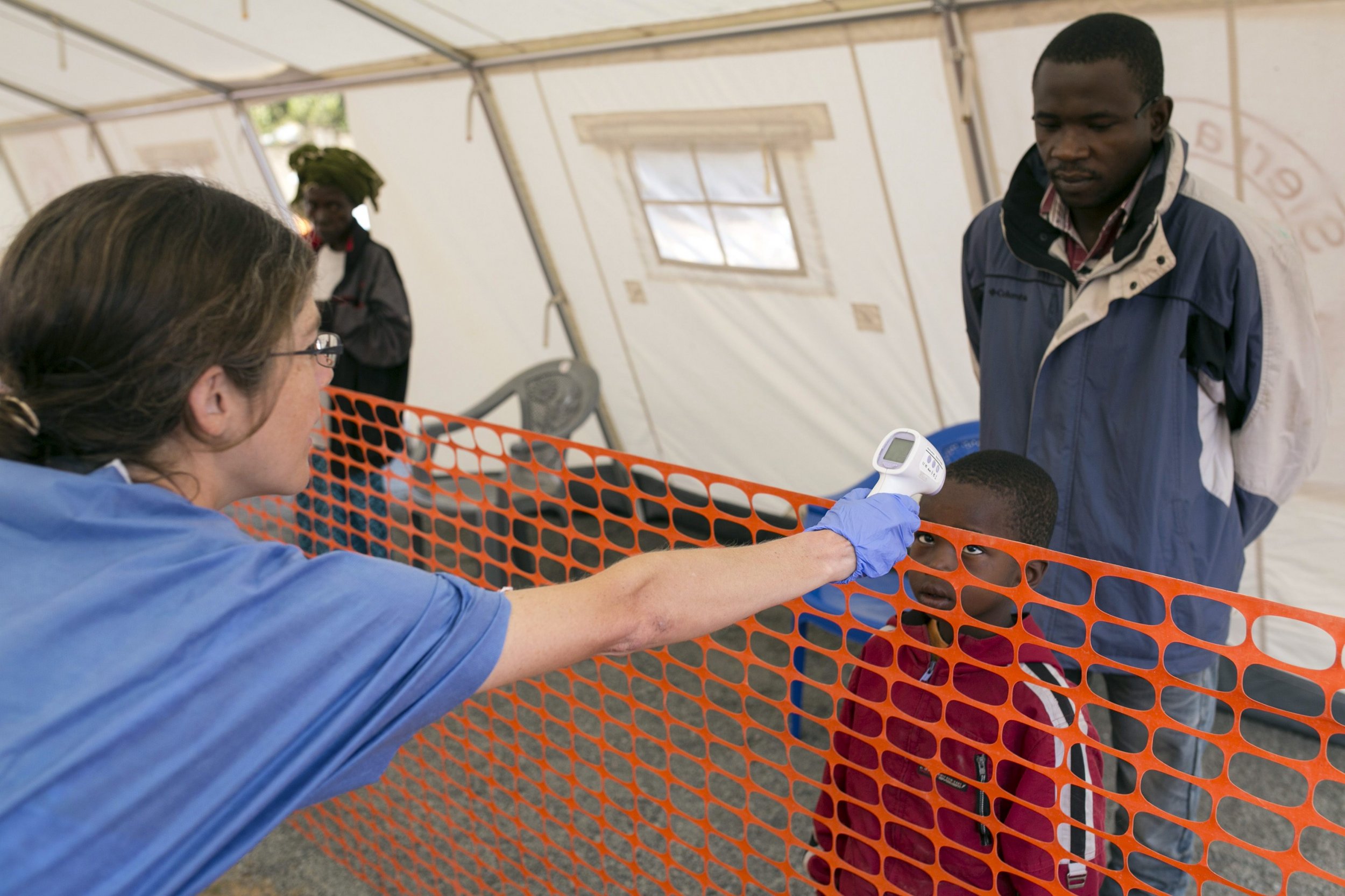 The incidence of Ebola cases could be stabilizing in Sierra Leone, the West African country worst-hit by the disease, even as 250 new cases were confirmed there last week.
In its latest situation report on the state of Ebola outbreak, the World Health Organization (WHO) said Wednesday "there are signs that incidence has levelled off in Sierra Leone, although transmission remains intense in the west of the country." Freetown, the capital, saw 93 new cases last week and 11 out of 14 districts reported new cases.
There have been 20,747 cases of the disease since the outbreak started early last year and 8,235 people have died so far, according to WHO. Sierra Leone has seen the highest number of cases at 9,780; with almost 3,000 reported deaths.
Case incidence has also "declined to low levels in Liberia" but has not declined in Guinea, WHO said, and Ebola cases remain under-reported and unevenly distributed geographically across the three countries. The United Nations Mission for Emergency Ebola Response (UNMEER) target of treating and isolating 100 percent of patients was not met, even though the organization says each country has the capacity to do so. Also not met was the January 1, 2015 target of conducting 100 percent of burials safely and with dignity, WHO said.
UNMEER recently appointed as its new head Ismail Ould Cheikh Ahmed, a development and humanitarian expert from Mauritania. He will start his duties at the UNMEER headquarters in Accra, Ghana next week.
"This is a global crisis. We definitely have a difficult time ahead of us, but we can achieve it," Ould Cheikh Ahmed said in a statement on Saturday. "We have no plan B, we have to get rid of this virus. This is within our reach, but we should not be complacent."
Outgoing UNMEER head Anthony Banbury said some progress has been made considering reports in September that Ebola cases could reach 1.4 million by January. There are few statistics on the number of Ebola survivors, who face stigma and ostracization as they recover. A new app, #ISurvivedEbola, launched on Monday, is trying to combat that stigma by encouraging survivors to share stories and health advice with one another.
On Thursday, WHO will host a meeting at its headquarters in Geneva on access and financing to Ebola vaccines and provide updates on the results from clinical trials.