Ebola Death Toll Exceeds 5,000 Amid Growing Disaster in Sierra Leone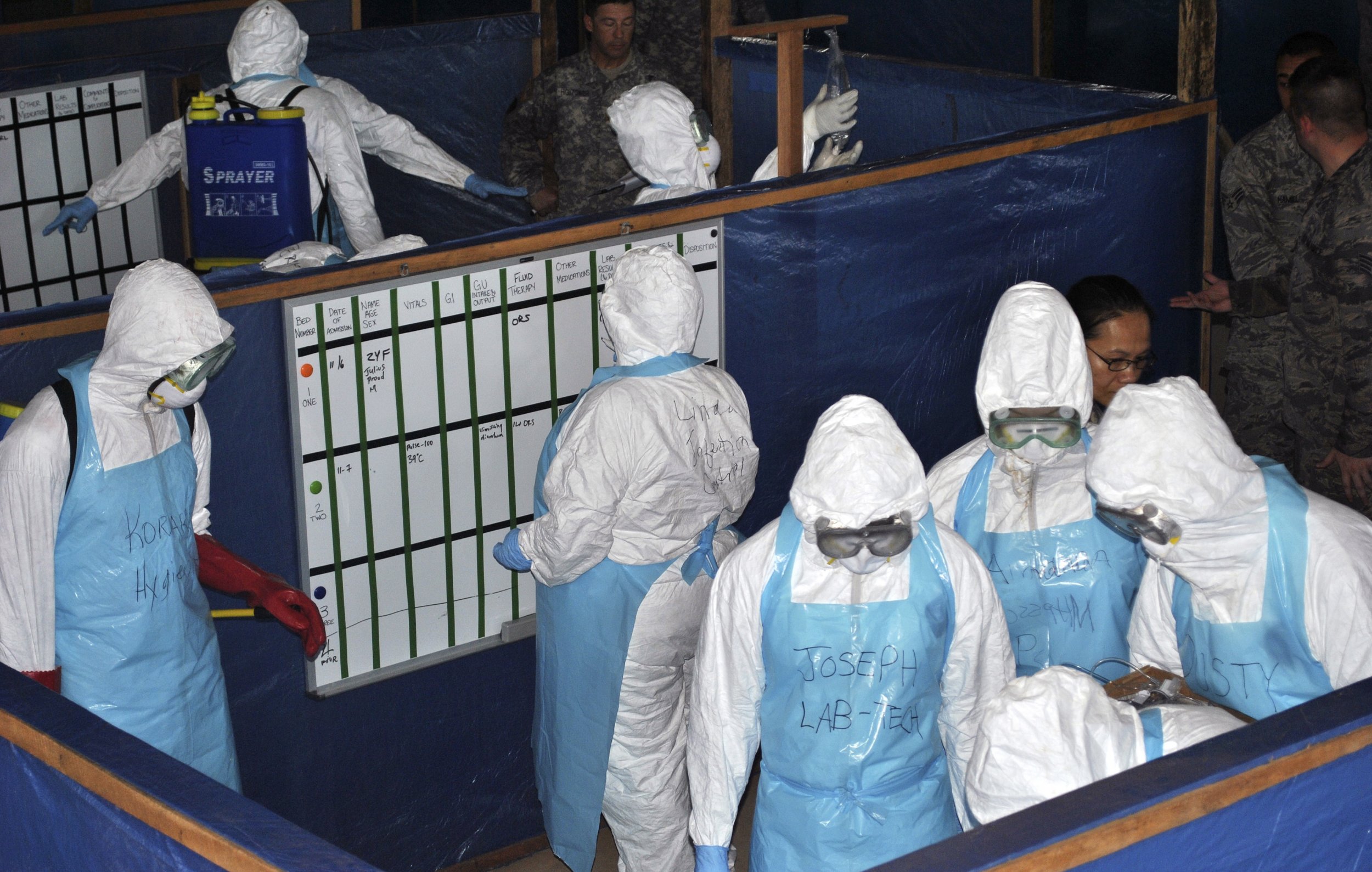 The Ebola virus has killed more than 5,000 people around the world, according to the latest statistics released by the World Health Organisation (WHO).
The organisation's latest figures on the outbreak reveal 14,098 reported cases of Ebola, with 5,160 reported deaths, rising from 4,960 on Friday, largely concentrated in Liberia, Guinea and Sierra Leone. WHO spokesman Daniel Epstein warned that the actual figure could be even higher, since "cases and deaths continue to be under-reported in this outbreak".
The statistics reveal a growing disaster in Sierra Leone, where the weekly incidence continues to rise, with the country reporting 435 confirmed cases in the past week. The rising figures were "largely driven by intense transmission in the capital of Freetown", which accounted for 115 new confirmed cases and "remains one of the worst affected cities in this outbreak", according to WHO reports.
A total of four confirmed and probable cases and four deaths have also been reported in Mali, which reported its first incidence of Ebola at the end of October.
There appears to be some evidence of a decline at the national level in Liberia, where the first cases in this year's outbreak were detected in March. The WHO attributed this decline to a number of successful initiatives to ensure quick, safe burials of deceased Ebola victims.
Yet relief agencies warned against complacency. Epstein warned that: "Transmission remains persistent and widespread, particularly in the capital cities." A spokesperson for the humanitarian agency Medecins Sans Frontieres (MSF) told Newsweek that although "we have seen a dip [in Liberia]... our concern now is that it might not be sustained". She added that "in Guinea and Sierra Leone we've seen dips and resurgences of the virus".
MSF, like the WHO, stressed that the decline of Ebola cases may be less than anticipated, due to underreporting. In Liberia, "we're concerned that people were maybe keeping sick relatives at home and burying their own dead due to poor perceptions of treatment centres," the spokesperson added.
Indeed, while Liberia did not report any confirmed cases in its situation reports in the past week, it reported 89 probable cases.
Epstein described the international response as "good, but limited", adding that the WHO has so far received only 49% of the $260 million the organisation requires to meet the objectives of its response to the Ebola outbreak.
MSF were more critical of the international community's response, describing it as "slow and inadequate". The spokesperson added that although the "the international response has started to gear up recently, we need to see it become operational quickly to avert a dire humanitarian catastrophe."