Just 3 percent of Ebola Patients Were 'Super-Spreaders' Who Caused Majority of Cases: Study
Almost two-thirds of cases in the West African Ebola outbreak were caused by just 3 percent of infected people, according to a study.
The research, published in Proceedings of the National Academy of Sciences (PNAS), highlighted the role of so-called super-spreaders—infected persons who spread the virus among large sections of the local population—who played a key role in transmitting Ebola to 61 percent of those who were infected.
Super-spreaders have also played a role in previous epidemics, including severe acute respiratory syndrome (SARS) and Middle East respiratory syndrome (MERS), the BBC reported. The 2003 SARS outbreak spread to more than two dozens countries, infecting over 8,000 people and killing 774. MERS has infected 1,905 people since being discovered in Saudi Arabia in September 2012, and has killed 677 people.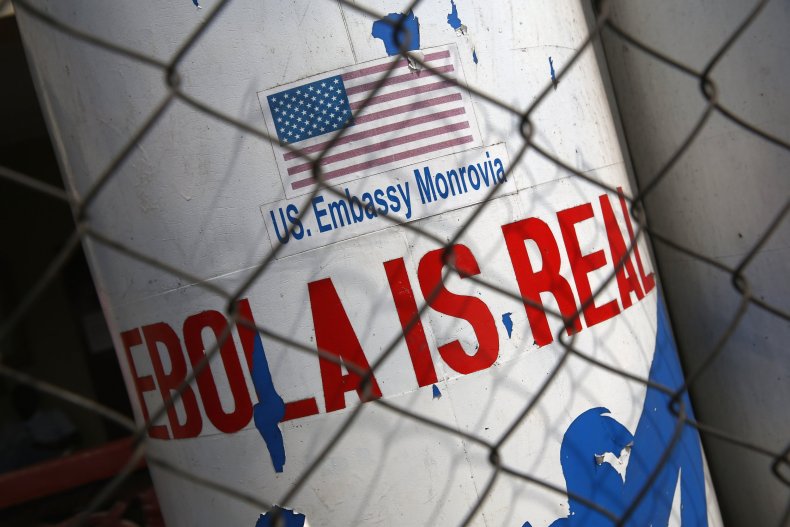 The Ebola outbreak was concentrated in three West African countries —Guinea, Liberia and Sierra Leone—and infected more than 28,600 people. Of these, 11,310 died due to the virus.
All three countries have since been declared free of active Ebola transmission.
The study focused on the Sierra Leonean capital, Freetown, and sought to identify patterns of transmission to see how many people each infected person passed the virus on to. Ebola is thought to be transmitted between humans by direct contact with bodily fluids of infected people. Traditional burial practices, where family and friends handle the body of the deceased, also played a role in the virus' transmission.
Children under 15 years old and adults over the age of 45 were found to be bigger spreaders of the virus. One of the study's authors, Professor Steven Riley of Imperial College London, told BBC News that the transmission patterns could be explained by "people coming to care for the young or old."
The research was carried out by Princeton University, Oregon State University, the London School of Hygiene and Tropical Medicine, the International Federation of the Red Cross and Red Crescent Societies, Imperial College London and the U.S. National Institutes of Health.