Ebola Drug May Help Coronavirus Patients on Oxygen Survive, Analysis Suggests
Preliminary evidence shows that a majority of patients with severe COVID-19 who were taking the experimental drug remdesivir as part of a compassionate-use program showed significant improvement after receiving the drug.
A cohort analysis published Friday in the New England Journal of Medicine showed that 68 percent of the hospitalized patients improved after receiving the drug, including a majority of those on mechanical ventilation. The drug's manufacturer Gilead Sciences urged caution in interpreting the early results.
"While the outcomes observed in this compassionate use analysis are encouraging, the data are limited," said Dr. Merdad Parsey, Chief Medical Officer at Gilead Sciences, in a press release. "Gilead has multiple clinical trials underway for remdesivir with initial data expected in the coming weeks. Our goal is to add to the growing body of evidence as quickly as possible to more fully evaluate the potential of remdesivir and, if appropriate, support broader use of this investigational drug."
The analysis showed that 57 percent of COVID-19 patients who required mechanical ventilation could breathe on their own after completing a course of treatment with the drug. Earlier evidence has suggested grim outcomes for those needing mechanical ventilation for COVID-19.
The overall mortality rate in the analysis was 13 percent, with 18 percent mortality for those needing invasive ventilation and 5 percent mortality for those who did not.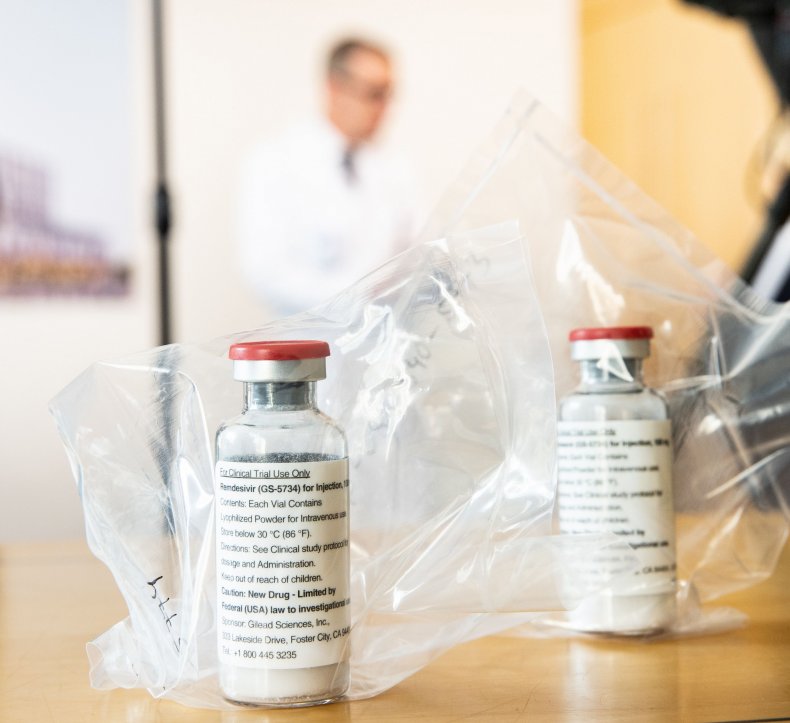 Adverse effects were reported in 60 percent of patients. Severe side effects, like acute kidney injury and septic shock, were seen in 23 percent of the patients. However, since the study was not controlled it is unclear whether these complications were due to the effects of the virus or the drug.
The analysis should not be considered conclusive evidence of the drug's efficacy. Gilead Sciences is conducting several randomized and controlled clinical trials that should provide more reliable data. There are currently 2,400 patients with severe COVID-19 enrolled, as well as a further 1,600 patients with moderate cases. Results from trials in China are expected soon.
Remdesivir was developed to fight Ebola but has since shown promise against several other viruses. Although it has been approved for compassionate-use and research purposes, the drug has not been approved for use by the Food and Drug Administration.
A large number of drugs are currently being investigated as possible treatments for the virus, including antiviral drugs lopinavir/ritonavir, favipiravir, leronlimab and anti-malaria drug hydroxychloroquine. None of the drugs have yet been shown to be safe and effective for the treatment of COVID-19.
Gilead Sciences shared an open letter from the company's CEO Daniel O'Day in response to Newsweek's request for comment.
Update 4/10, 9:12 p.m.: This article has been updated to include a response from Gilead Sciences.