Ebola Frontline: In Sierra Leone, Theories About Ebola Abound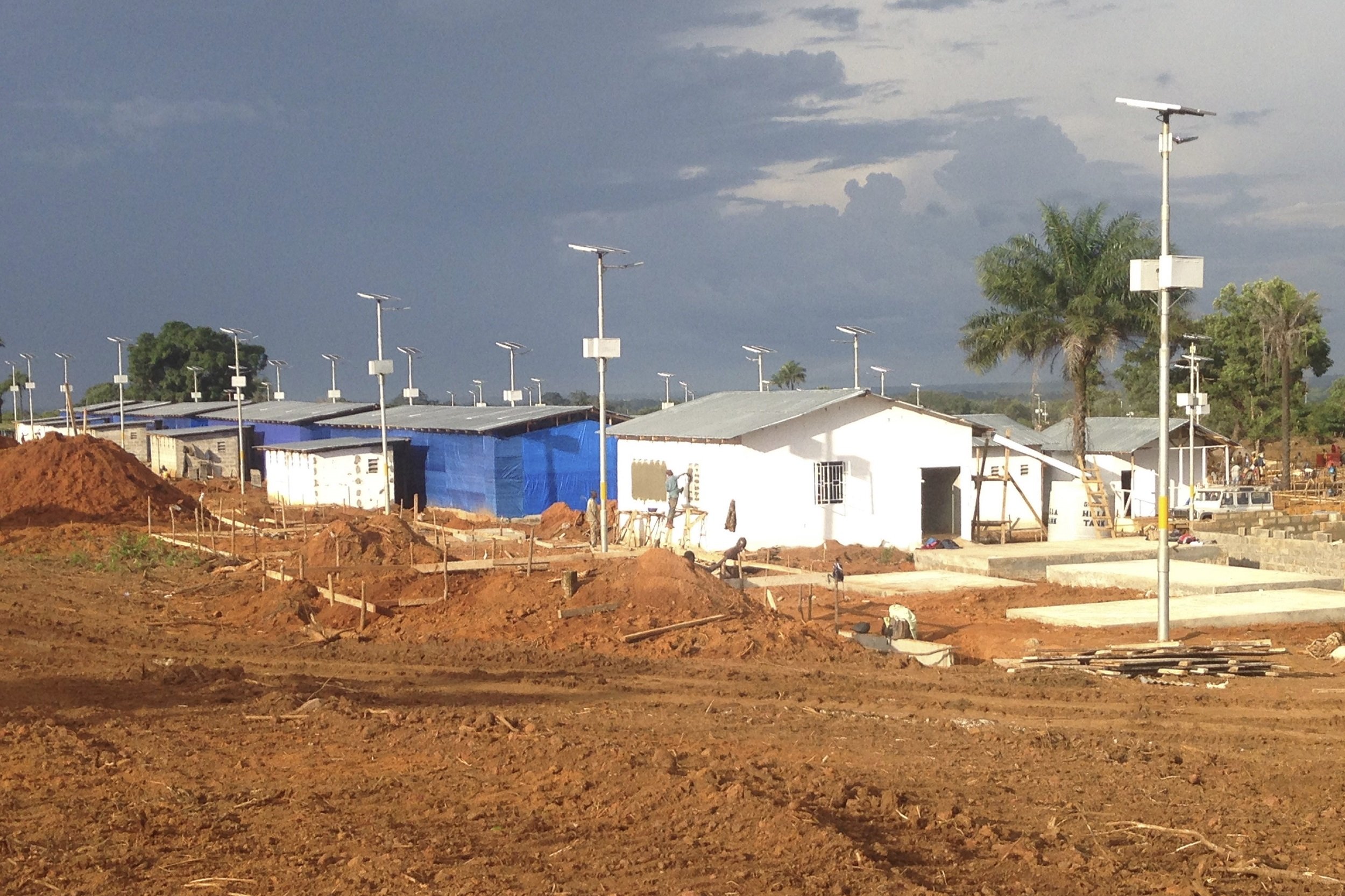 The hospitalization and recent death of Liberian Thomas Eric Duncan, the first person to be diagnosed with Ebola in the United States, provoked a media firestorm in America which trickled down to websites and conversations in Sierra Leone, a country that recently reported 121 deaths from the Ebola virus in a single day.
Ibrahim Koroma, a community educator and artist in Kenema, Sierra Leone's third largest city, said Duncan's treatment was being regarded with skepticism by some Sierra Leoneans. "People are wondering how white people seem to get cured of Ebola in USA, but somehow the African could not survive," Koroma said.
Koroma may have been referring to cases such as the two U.S. missionaries infected with Ebola who were declared virus free in August after returning to the United States for treatment.
As the outbreak continues to worsen, some West Africans are no longer trusting official news reports. Instead, they are turning to conspiracy theories to make sense of the devastation around them.
In September, an article published in the Daily Observer, a major Liberian newspaper, called the Ebola virus a "genetically modified organism" that was tested on Africans by aid agencies at the behest of the western governments. The article by Dr. Cyril Broderick, a former professor of plant pathology according to his accompanying biography, presents little evidence, and is the most popular story on the website. The comments show how easily some accept the misinformation as fact, Still, others railed against the theories in the comments section.
Sheku Gassimu was with friends at a café Friday morning when the conversation turned to Duncan's well publicized treatment and death. Why didn't Duncan receive ZMapp, the experimental drug that may have cured other Americans? Are they keeping it from Africans? During the discussion, many references were made to Broderick's article in the Liberian newspaper.
One thing everyone agrees on is the nature of Ebola's global spread. "Ebola is a travelling disease. That's how it came here, and that's why it's not too surprising that it's in Europe and America," Gassimu's friend Yusuf Johnny told me. The worse it got in Guinea, Sierra Leone and Liberia, the more likely the virus was going to go global.
I asked them if they had any advice for Americans now that Ebola had reached the U.S.. "Heed the health warnings, not the rumors," Gassimu told me. Johnny agreed, "Before, there was so much denial and misinformation, but if everyone accepts medical authorities, we are better off." The number of Ebola cases has stabilized in Kenema, but not in the rest of the country, according to Sierra Leone's Ministry of Health and Sanitation. Johnny believes it's because of this united, educated front that has finally taken hold.
I shared with them some of the wild Ebola theories I'm hearing from American media, such as Rush Limbaugh's suggestion that President Obama wants white Americans to get Ebola as payback for slavery. Yusuf Johnny laughed, "That's so ridiculous. Do people really believe that?"