Ebola Frontline: Belief in 'Ebola Hoax' Causes Unrest in Liberia and Sierra Leone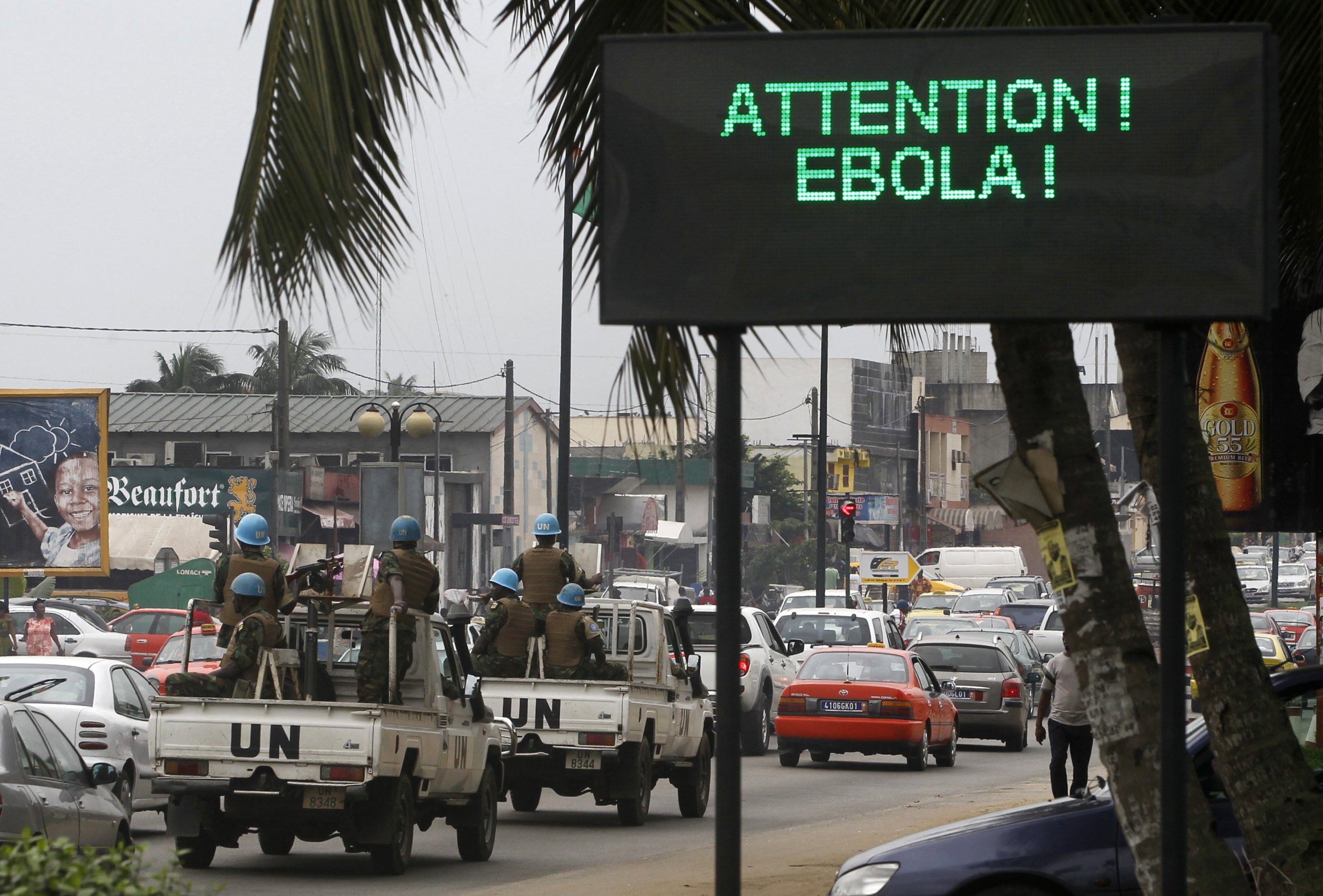 On Saturday evening, a mob attacked an Ebola Treatment Center in central Monrovia, the capital of Liberia and one of the areas hardest hit by the outbreak. Brandishing clubs, they broke through the police lines, freeing those in the isolation ward and looting everything they could on the way, including hospital equipment and soiled sheets. There are conflicting reports over how many patients escaped from quarantine, but there could be 17 still at large in Monrovia.
Apparently, the attackers believed Ebola is a hoax, but authorities say there has been growing resentment around the treatment center. Many were angry that cases from elsewhere were being brought to their neighborhood for treatment. It's something the residents of Kenema, Sierra Leone empathize with, as they've been living next to the country's main Ebola treatment center since the outbreak began in their country. Similar riots have almost broken out there on several occasions.
On July 25, a women with a history of mental illness went to the Kenema police station to confess her role in an elaborate "Ebola hoax" that she claimed the whole hospital medical staff were in on. The police dismissed her when they discovered she wasn't a nurse at all—but not before she made her way through the marketplace announcing her confession. With their conspiracy theories reinforced, an angry mob formed quickly and attacked the hospital. The police came in to fend them off, firing bullets in the air and launching tear gas into the crowds. Many were injured, but no one can confirm exactly how many and how badly. I had a friend text me that day. He was caught inside an internet café while a riot unfolded around him. He hid until he could sneak back home.
Now, things have changed in Kenema. "The big difference is now people are really afraid here," according to Yusuf Johnny, who lives in the city. In Kenema, the fear is of Ebola, not of a government conspiracy. Johnny believes the Monrovia attack might have had to do with opportunists and thieves.
"Those people are stupid, they are not thinking at all," said Sheku Dumbuya, a businessman in Kenema, in reference to the looting of the hospital,. After all, the looters have reportedly taken bloody, potentially infected sheets and clothing.
Things are different now in Kenema, Dumbuya believes, because of how personally everyone has been affected. In a mid-size city like Kenema, everyone personally knows someone who has died. Dumbuya himself lost a good friend from college to Ebola three weeks ago.
Abu Bakhar Shaw, a shopkeeper in Kenema, says that the fear is extending into people's personal lives. Kenema is a different place now. "Guys don't call their girlfriends because they are too afraid and people stay home all the time. It's beyond not shaking hands now. So no, I don't think something like the Monrovia attack will happen here now."
Chad McCordic is a Community Projects Manager with Minneapolis, Minnesota-based non-profit OneVillage Partners.