Ebola Frontline: Broken Government Promises Keep Sierra Leone Residents Quarantined and Hungry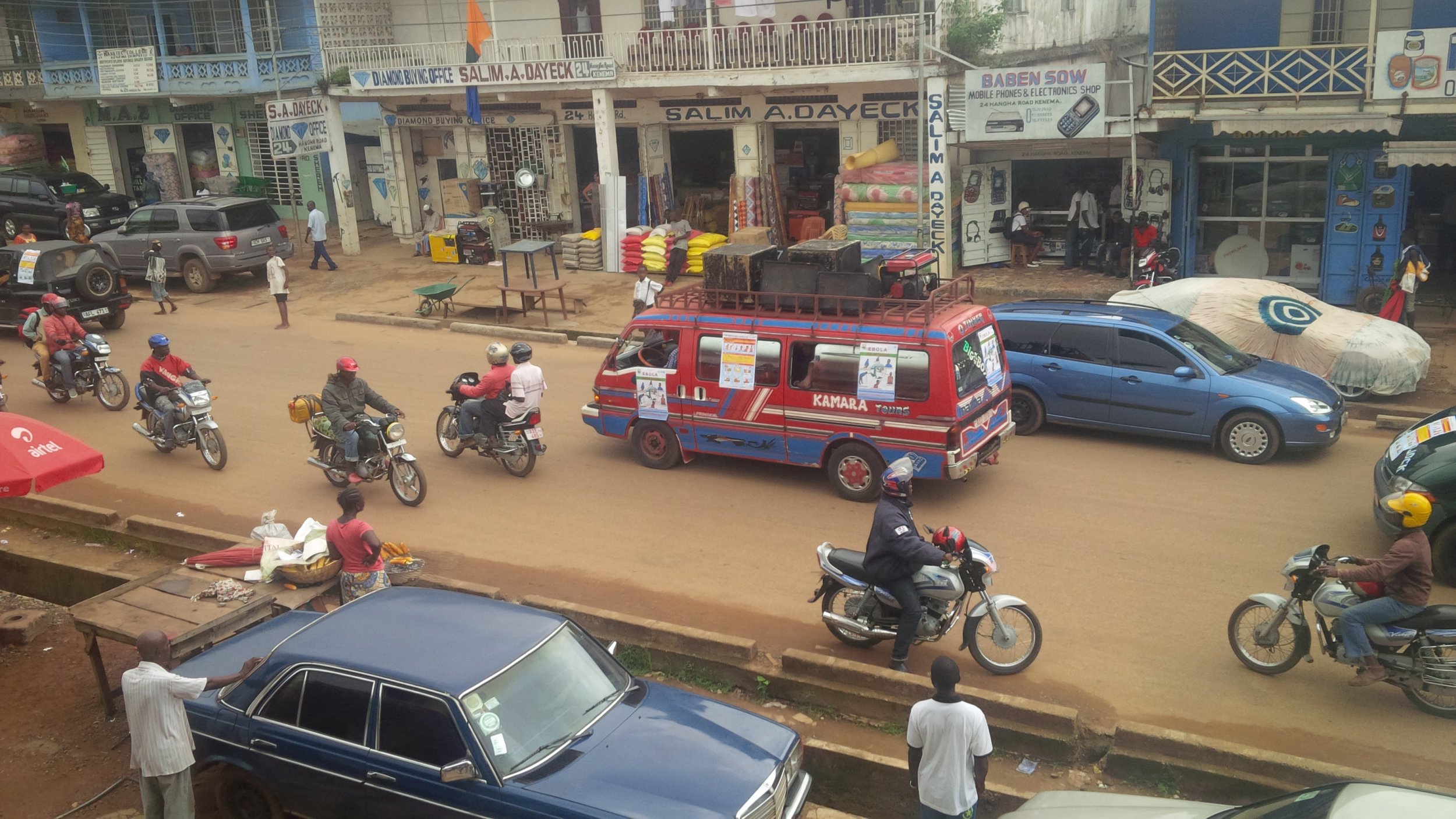 The new Ebola treatment center being built outside Kenema is still not complete, a big discouragement to residents living next to the country's main Ebola treatment facility. Originally, the center was to be constructed by this Wednesday, and by Thursday, it was still an open muddy field, according to Rupert Day, a British expat in Kenema.
Sierra Leoneans are used to broken government promises, but now, more than ever, quarantined residents of Kenema need their government on their side. In general, most are pleased by how swiftly the government has acted since the state of emergency, but almost everyone wonders what took them so long to call it an emergency in the first place.
Sheku Gassimu, a resident of Kenema, used to run a cooperative "Ataya Base." Ataya is a tremendously powerful tea, sipped out of a small glass, like a shot of espresso. Across the country, in any city or village, you can find dozens of these "Bases," where people (mostly young men) gather to discuss politics and society in a caffeinated fervor.
The Ataya Base that Sheku operated was always lively. The campus of Eastern Polytechnic University was only a few blocks away and it attracted an intelligent, socially conscious crowd, and I was excited to hear how their conversation had evolved with the shifting crisis. Unfortunately, no is coming anymore.
"People don't want to be social now in case you might mix with people who are sick," Sheku told me. "We are now living in a different kind of normal." Right now, everyone in Kenema is isolating themselves, sick or not.
While there were no new conversations at the Ataya Base, Sheku says that what's on everyone's mind right now is simple: food. As the price of food continues to climb, residents wonder how they'll afford to eat in a few weeks' time. Sheku said there was a promise of food relief to be delivered to Kenema sometime soon. Everyone hopes it won't be another broken promise. Right now, houses in quarantine are relying on friends and neighbors to deliver food to them. Soldiers patrol the streets to keep people in their houses.
The situation is worse if you live in a village that's entirely quarantined. Pujehun, a village in eastern Sierra Leone where OneVillage Partners works, recently had a potential Ebola case and now all 500 people there are effectively quarantined to their houses. No resident of Pujehun can leave for the next 21 days, not even to travel to the next town over to buy food. I asked Sao Morrisson, a Pujehun resident, if there was going to be any food aid from the government during this quarantine. "They said yes," he says, "but, I don't know if they will."
Chad McCordic is a Community Projects Manager with Minneapolis, Minnesota-based non-profit OneVillage Partners.