Ebola Frontline: Surviving the Quarantines Requires Generosity and Creativity in Equal Measures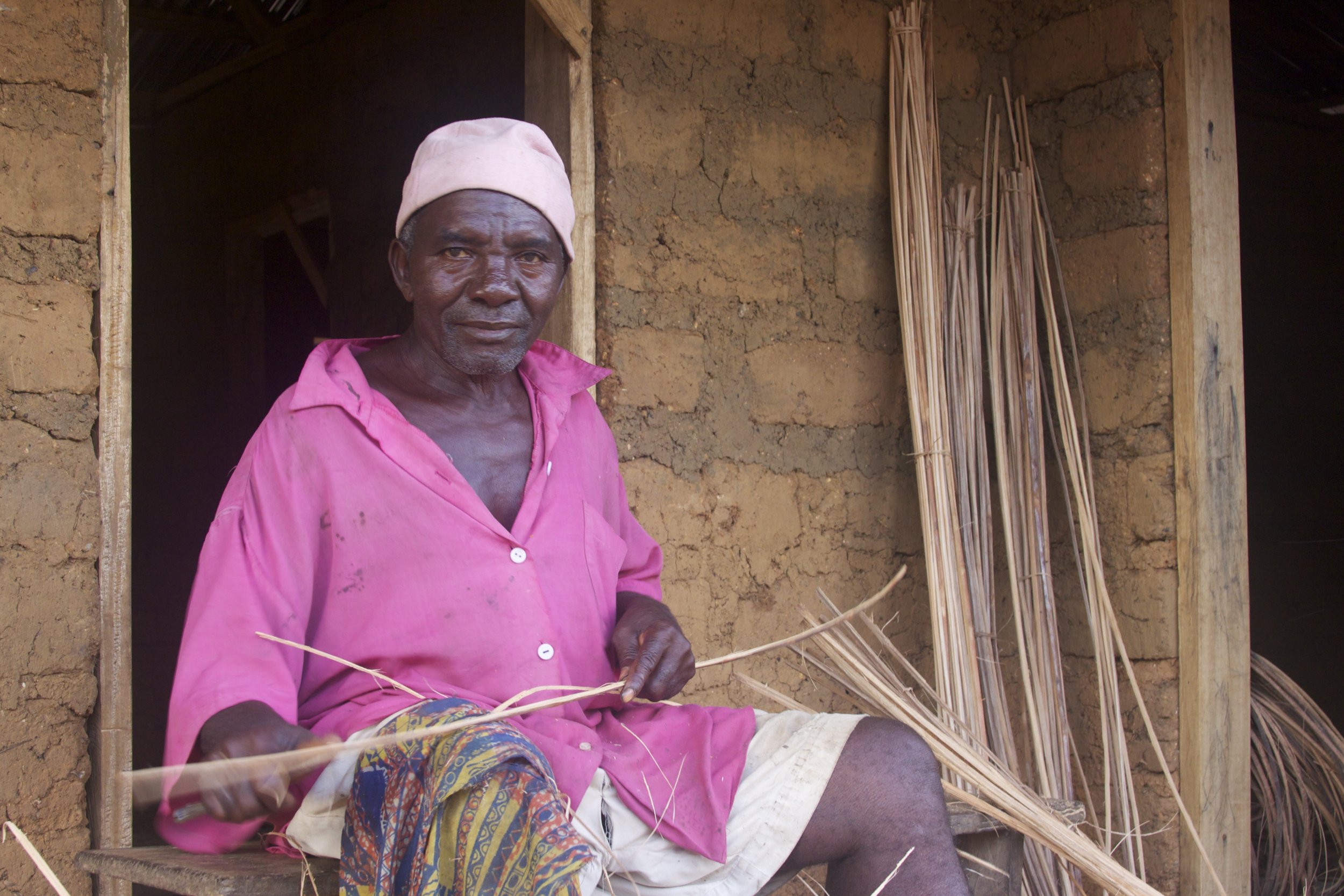 As more NGOs pull staff from Ebola-affected countries, quarantined families and villages need more help than ever. Those who are stepping up to help in Sierra Leone are often Sierra Leoneans themselves. In a commendable show of support, neighbors, friends and family are being generous with their limited and rapidly dwindling resources.
Any families who have come in contact with Ebola are restricted to their houses. This is the case for Kenema shopkeeper Al-Hussein Jalloh's brother. Jalloh's business in the central market of Kenema was very successful, enough for him to build a second house for his brother's large family with an adjacent apartment to rent out. When one of those tenants returned from his home village sick with Ebola, the whole compound was quarantined, including Jalloh's brother and family. For two weeks now they've been quarantined.
Families across Sierra Leone have adapted to these quarantines of family and friends, and a practice has developed. At an agreed-upon time, water and food are left on the verandah of the house. Inside the home, they wait for their benefactors to get a safe distance away, and then come out and retrieve the food, often under the watchful eyes of soldiers patrolling nearby. This delivery has been Al-Hussein Jalloh's daily chore.
This same method is how OneVillage Partners managed to deliver food to the quarantined village of Pujehun, where starvation was close to becoming a reality. After purchasing 120 large sacks of bulgur wheat in Kenema, enough to feed every household in Pujehun, OneVillage Partners staff member Yusuf Johnny followed behind the loaded truck in his motorbike as it went through 10 checkpoints to the village. Both Johnny and the truck had the correct paperwork to pass, but according to Johnny, "we were lucky" to get through. These soldiers don't always follow protocol.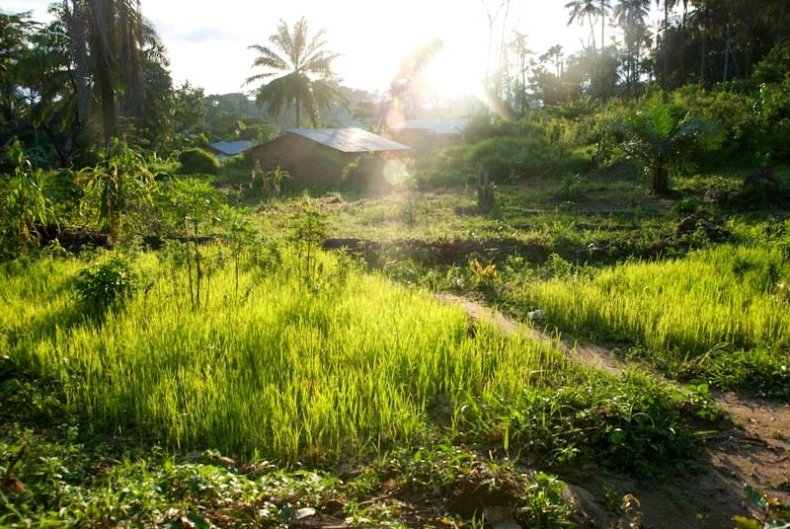 When the truck arrived, all families stayed indoors as the cargo was unloaded into the village storage room. After the truck went back, Johnny began the tricky process of distributing food to a village that had a confirmed case of Ebola as recently as this Sunday. He retreated further away from the storeroom, as the village leaders called out on a megaphone to collect the donation one person from each household at a time.
There is a Mende phrase that is becoming the defining slogan of this worsening crisis: "Ba Ja La." It means "Don't Touch."
"It was very hard to see friends who are suffering and not greet them," Johnny told me later, his voice cracking with emotion. As they shouldered their 50 kilogram bags of food, villagers gave each other plenty of space. One man called out to Johnny, tears in his eyes, thanking him. "We can't visit each other but we need life to continue," he told Johnny .
In Kenema, shopkeepers in the central market have joined together to support Jalloh as he supports his brother's family in quarantine. In a day, these businessmen, some of whom have seen their business shrink by 90 percent since the outbreak began, managed to raise nearly $100 (a substantial amount in Sierra Leone, even during good economic times) to help Jalloh's family. Jalloh still can't visit them, but they all need life to continue.
Chad McCordic is a Community Projects Manager with Minneapolis, Minnesota-based non-profit OneVillage Partners.