Ebola Frontline: Life Inside a Quarantined Village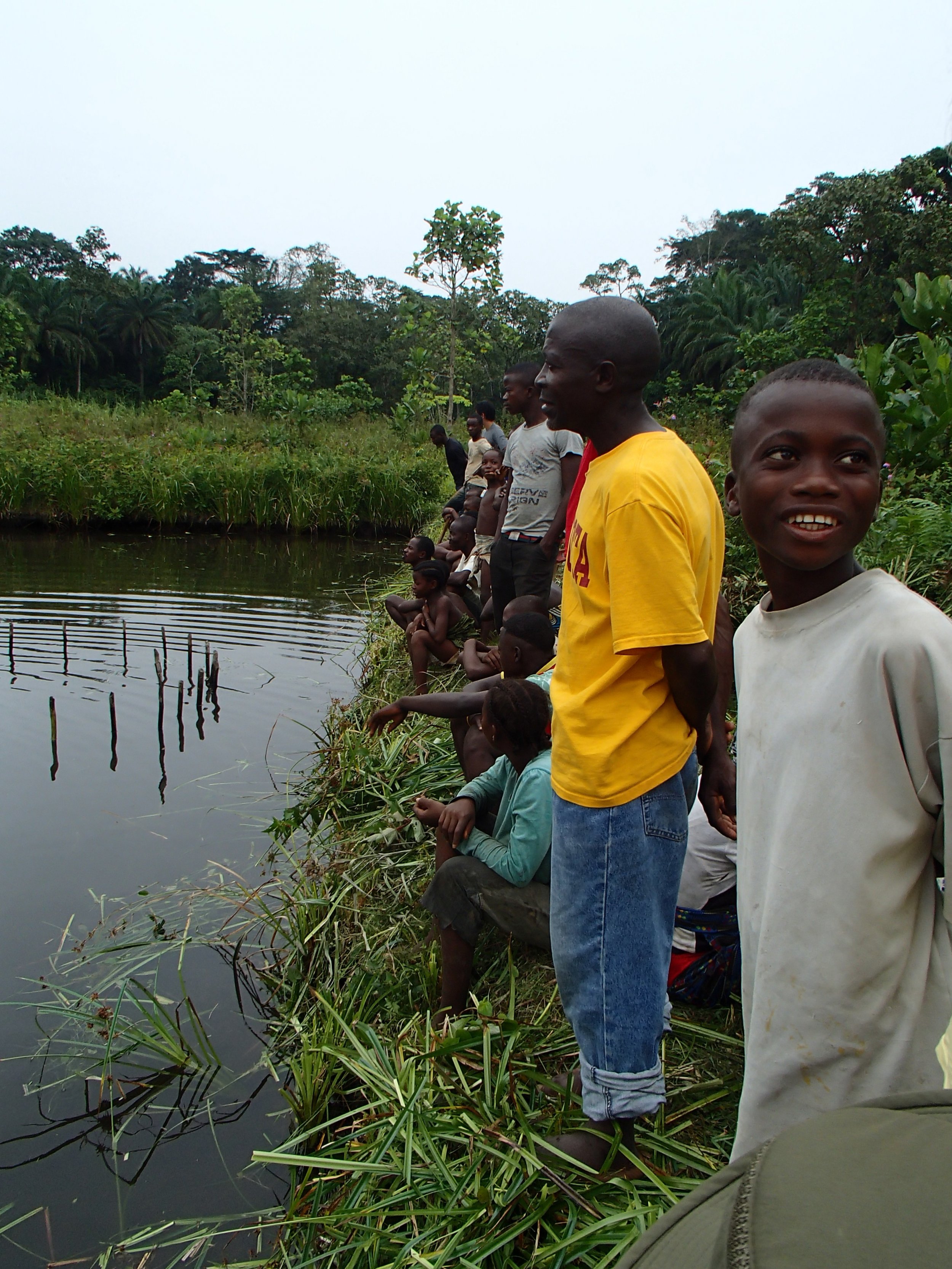 Isolating the sick is an absolute necessity in fighting Ebola, but its also a necessary evil—mass quarantines can cause significant harm to those in the area.
One such quarantine is being carried out in the village of Pujehun in the Kailahun district in Eastern Sierra Leone, one of the sites where OneVillage Partners works. The village has been quarantined since August 11, when an ambulance came to pick up several patients that were thought to be potential Ebola cases. As they left for testing, Sao Allieu, a resident of Pujehun, told me he was sure they had Ebola. Hour by hour, they were looking worse.
Pujehun had so far been resilient in keeping their village disease free. OneVillage Partners' sensitization campaigns had been effective and the community was united and informed.
But on July 19, Moussa Kotuneh fell sick after returning to Pujehun from a trip to Kenema. Immediately, the ambulance was called, and he was taken to the testing site in Daru, 25 kilometers away. He was tested and declared free of the disease. He was sent home with a document declaring him Ebola free. The staff suggested he be observed for the next 21 days in case he got worse.
Jefrey Morison is a trained community health worker who grew up in Pujehun. He spoke with people after Kotuneh came back. "There was lots of confusion about what to do," he said. The document said he did not have Ebola, but Jefrey urged everyone in the town to be vigilant. "I said, 'You must continue to isolate him.'"
Kotuneh got worse, and he died soon after returning to Pujehun.
Villagers in Pujehun called the medical team to collect Kotuneh's body. Everyone was scared. "Some thought this was witchcraft all along," Jefrey told me. On August 11th, a close friend of Kotuneh's died, and the villagers called the ambulance team again. This time, the ambulance took six suspected contacts away to isolation. Days later, they were all dead. Eight have died of Ebola in Pujehun so far.
"They should have never [Kotuneh] back to Pujehun," Jefrey said.
But according to Victoria Bernard, a reporter from Star Radio in Sierra Leone, false negatives liek this do happen. "Sometimes there needs to be two blood tests to be completely sure."
After the virus began to spread, the area's Paramount Chief and local police declared Pujehun completely quarantined for 21 days—the incubation period for Ebola. Villagers have been surviving by sneaking off to their farms in the bush or flagging down any motorbike taxi that passes through. They give money to the driver to buy food in the nearest town and a healthy tip to discretely return. But their money is running out.
"It is a very desperate situation here," Aminatta David, a Pujehun resident, told me.
On August 23rd, three more people from Pujehun were taken to the treatment center in Kailahun, and the 21 day quarantine began all over again.
In the face of these experiences, Sao told me, locals in Pujehun have gained a deeper understanding of this complex disease. People here are no long talking about witchcraft; they are talking about survival.
Chad McCordic is a Community Projects Manager with Minneapolis, Minnesota-based non-profit OneVillage Partners.