Ebola Frontline: Three-Day, Nationwide Quarantine Begins in Sierra Leone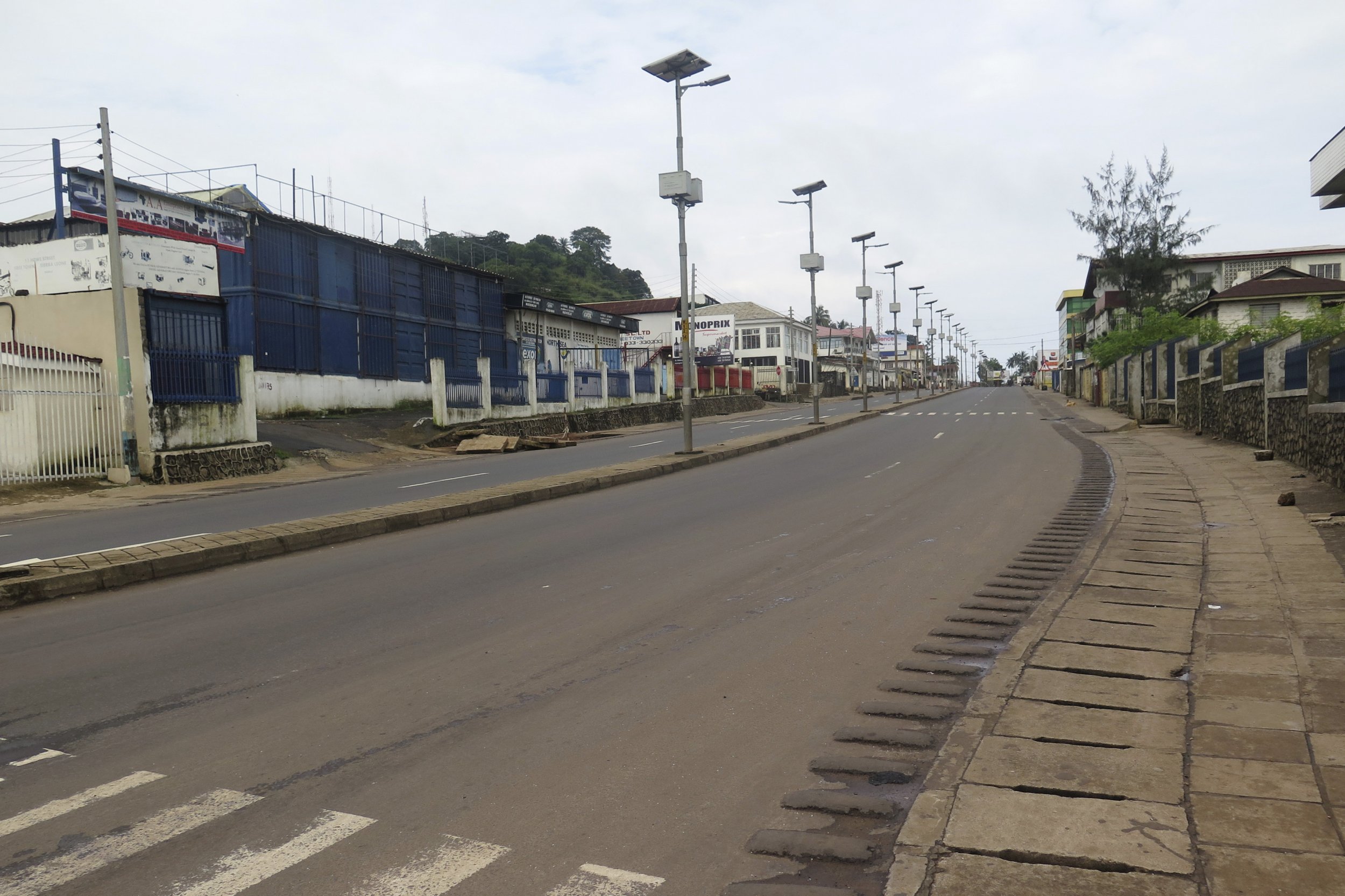 On Thursday afternoon, when the the Sierra Leone national three-day lockdown was just hours away, the marketplace in central Kenema was busy.
Kaisamba Terrace, the road that bisects the sprawling market was full of people doing their last minute shopping in preparation for three days stuck at home. There was barely room for motorbikes to pass, much less cars. Shops downtown had not seen the city bustling like this since before the outbreak.
That evening, President Ernest Koroma addressed the nation over the radio. He explained the purpose of the quarantine: "Everybody must know what they can do to avoid getting the disease…Everybody in every house in every community in this country is very important in our fight against Ebola."
At midnight, the lockdown began. For three days across Sierra Leone, families will stay home as 30,000 volunteers go house to house, assessing any potential Ebola cases that have been hidden and educating families on the disease and especially, how it can be spread. Just a day later, according to Moses Senesie, Freetown was eerily calm.
Freetown, much like other capital cities across West Africa, has a perpetual background rhythm from traffic and dance music blaring. But Friday it is silent. In Kenema, a similar quiet has descended.
In Sierra Leone, most don't have access to electricity, even in major cities; normally people pay 25 cents to charge their phones at a charging station for a few hours. But now, stuck at home, people have set their phones to silent and everyone is screening calls to conserve battery.
Kenema resident Yusuf Johnny normally goes to the mosque on Fridays but today, like millions of Muslims across Sierra Leone, he prayed at home. Christians will be doing the same on Sunday.
Things are even more complicated in the rural areas. Yusuf Johnny says he called a friend in a small town and was shocked to find he was at a local restaurant getting tea. He seemed surprised he was supposed to stay home. "It seems like there is a lot of miscommunication happening in the villages," Johnny says.
For many in Jokibu, a village OneVillage Partners works with in Kailahun district, it was difficult preparing properly. There were long line ups at the well as women and children attempted to gather enough water yesterday, and when a rumor spread that even leaving the house to use the latrine was forbidden, a minor riot happened that the town chief had to quell.
Josephine Seillu is one of seven volunteers doing house to house sensitization in the Jokibu area. "Originally people were fearful, she says, "but once we explained ourselves they were happy. They want Ebola gone." By mid-afternoon, they had seen most houses in the village and had no issues.
The Paramount Chief of the Area, Humpko Bayone, said he had advised villagers "in strong terms" that everyone should cooperate during the mandatory lockdown. "By doing this, we might exactly realize the severity of this outbreak, and maybe, come out with a solution."
Chad McCordic is a Community Projects Manager with Minneapolis, Minnesota-based non-profit OneVillage Partners.