Ebola Frontline: Treatment Centers Are Closing, But Ebola Patients Have Nowhere to Go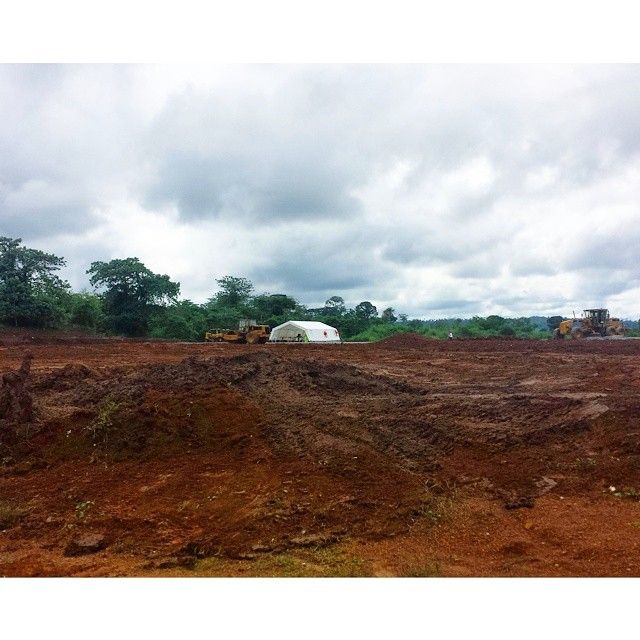 On Tuesday, the World Health Organization announced they were withdrawing their staff from the Kailahun treatment center, in the Sierra Leone region most devastated by Ebola. The decision was made after one of their workers there contracted the virus. A Canadian team running the mobile testing lab is also withdrawing, effectively shutting down one of the two Ebola testing centers in the entire country.
The only other testing center is in Kenema, which has already been on lockdown since August 7. Most citizens have been unable to travel out of the city and the price of food has continued to rise steadily. The influx of Ebola patients into the Government Hospital in Kenema continue, as well. Shutting down the testing center in Kailahun will put even more strain on the already overworked staff of Kenema Government Hospital.
Yesterday, a second doctor succumbed to Ebola in Kenema, the third doctor in Sierra Leone to die of the disease. Dr. Sahr Roger's death has hit the Kenema community hard. What's troubling though is that he was not working in the Ebola unit. The previous doctors had been directly treating Ebola patients, but somehow, Dr. Rogers became infected with Ebola while never treating an Ebola patient.
The outpatient ward of Kenema Government Hospital is nearly empty as people stay home in fear of accidentally contracting the disease. Local shopkeeper Abu Bakhar Shaw knows people that had been seen by Dr. Rogers before he became ill. "Everyone has been asking them, 'Did Dr. Rogers touch you when you saw him? Was he wearing gloves? Do you have Ebola?' Since his death everyone has become even more afraid."
A new treatment center outside Kenema has been promised, but progress building has been slow. And as more health care workers die in the government hospital, people in Kenema are angry the new treatment center isn't operational. Rupert Day, a British expat in Kenema, says that the project, built with assistance from the Red Cross, looks like its "moving much more quickly now" but political disagreements over the land initially delayed the construction.
The Paramount Chief of Kenema, Amara Vangahun, wants to halt the Ebola patients brought in to Kenema until the area receives more government support and the new treatment center is operating. The Ministry of Health is consulting with him, but more patients will arrive nevertheless. With the lab in Kailahun closing, it's hard to see where Sierra Leone's Ebola victims will go.
Chad McCordic is a Community Projects Manager with Minneapolis, Minnesota-based non-profit OneVillage Partners.