Ebola Frontline: Western Countries Save Their Own Health Care Workers, Leave Africans to Suffer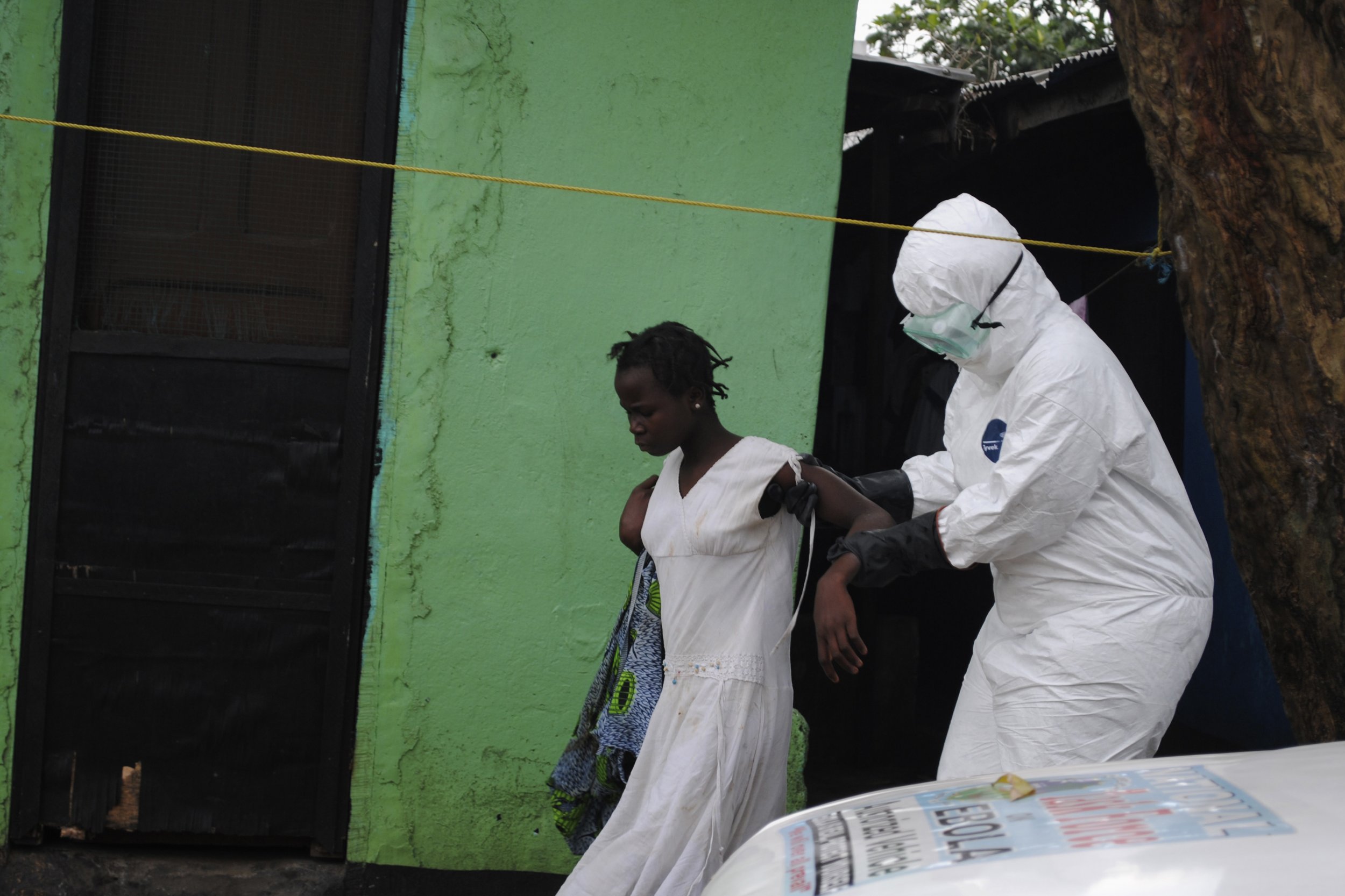 On Sunday, Dr. Olivet Buck, the fourth doctor to contract Ebola in Sierra Leone, passed away from the disease. It was another depressing note of bad news in what has now been a series of months laden with of bad news.
What made this piece of news especially hard for Sierra Leoneans was that for the previous week, there had been an international effort to get Dr. Buck to a better health care facility in Europe for immediate treatment. The government of Sierra Leone had asked the World Health Organization (WHO) for funding to transport her there, but the WHO refused, saying that instead, they would seek to give Dr. Buck, "the best care possible" in Sierra Leone.
It's hard to know what that phrase means, especially when the condition of medical facilities in Sierra Leone is so deplorable. The lack of equipment, staff, space, and proper sanitary conditions have been very well documented. Meanwhile, foreign health care workers have been evacuated quickly from the frontline. For example, when the British nurse William Pooley became infected in Sierra Leone, his country's Royal Air Force sent in a plane to evacuate him to get treatment back home. He recovered.
Ibrahim Koroma runs a group called "Artists for Development," who had been doing street-side Ebola sensitization work till their funding ran out two weeks ago. "It's really unfair and disturbing," he says. "We see that doctors from America and Europe get evacuated and at the end of the day, they are recovering. Why are Sierra Leonean doctors left out? Why must a Sierra Leonean doctor die whenever they get Ebola, even when we need them the most? These are the questions the international community needs to answer."
Meanwhile, in Kenema, many are just too tired of bad news, and a default cynicism has taken hold. "There are people who don't even think the government tried to get Dr. Buck out. They think this is all a big propaganda move," Abu Bakhar Shaw, a shopkeeper working in downtown Kenema, tells me. He says that during the early days, people were glued to the radio for news, but now, no one bothers. "Many refuse to believe the WHO statistics on Ebola that are coming out."
This lack of trust is especially concerning when you consider the three-day, country-wide quarantine that begins on Thursday. So far, the government has made no mention of any concerted plan to support vulnerable families forced to stay inside their homes. Never before during this epidemic have Sierra Leoneans felt more alone and isolated.
Shaw summed up the current mood: "If the government couldn't save this one doctor, what exactly is going to happen to us?"
Chad McCordic is a Community Projects Manager with Minneapolis, Minnesota-based non-profit OneVillage Partners.