Ebola Outbreak 2018 Update: Virus has Killed 26 People in Recent, Deadly Congo Epidemic
Twenty-six people have now died from Ebola in Congo, as the deadly outbreak reaches the city.
The government of the Democratic Republic of Congo has increased funding to fight the outbreak, and doctors are working on an experimental vaccine, AP reports. The Congo President's Cabinet endorsed the policy of giving free health care to those in affected areas.
While the World Health Organization has not declared a global health emergency in response to the outbreak, the threat level is "very high," and nine countries near Congo are "at high risk of spread." Three of the 45 documented cases of Ebola infection were in health care workers.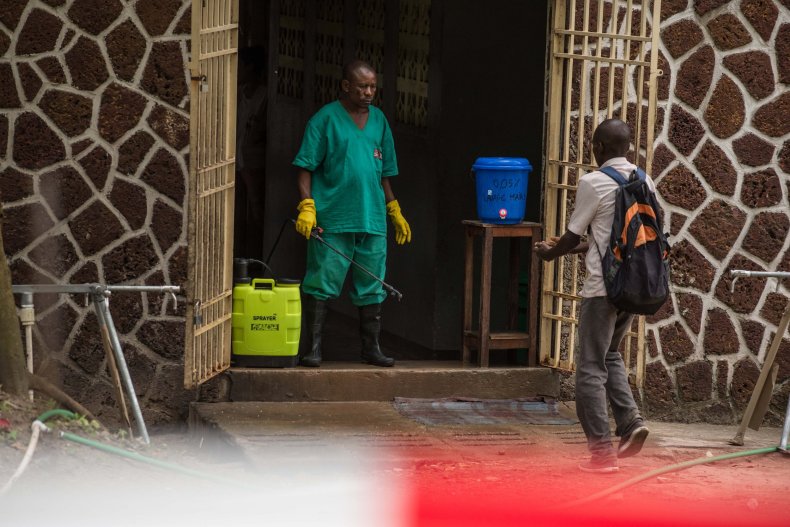 Congo has contained outbreaks of Ebola before, but those were in rural areas. This recent outbreak has twice reached the city of Kinshasa, which has 10 million people. Notably, one infamous Ebola outbreak in West Africa between 2014 and 2016 caused 11,325 deaths.
Luckily, a vaccine may help. In response to that deadly outbreak, a Canadian research lab developed a preventative vaccine, currently in an experimental phase. However, early tests on thousands of people showed promising, as no one in a vaccinated group contracted the disease after 10 days, Fortune reports. Sixteen of those in the control group did.
While there isn't yet certain, conclusive evidence that the vaccine is effective and safe, the World Health Organization has said that the vaccine is being delivered to the capital city, and that it's promising. In a press statement, the WHO said there should be no restrictions on international trade or travel at this time, but there should be increased security, deployment of mobile labs, and other interventions. They say that with a vigorous response, there is hope for controlling this outbreak.