Ebola Nurse Nina Pham Releases Video Before Hospital Transfer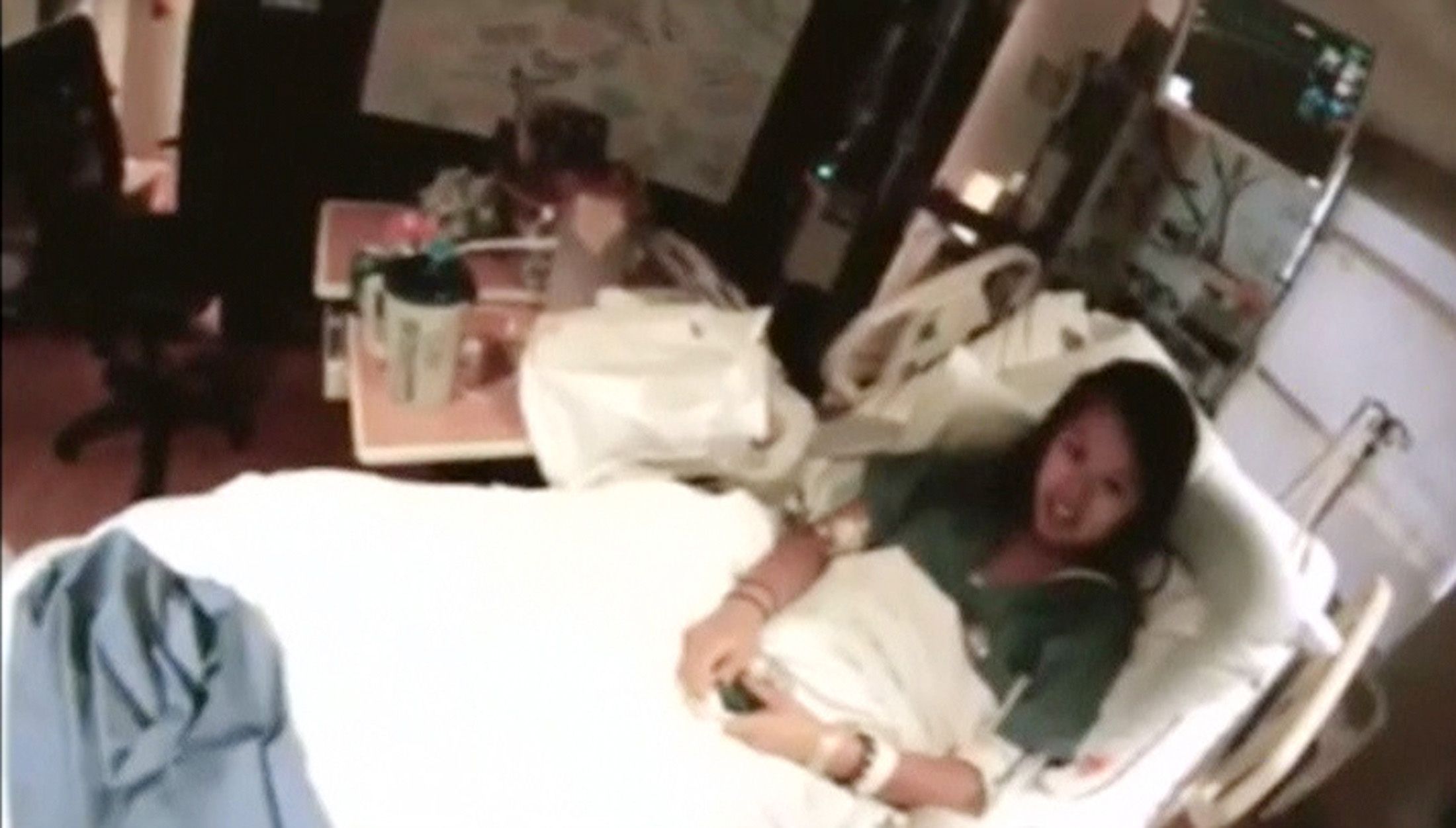 Nina Pham, the first nurse to be diagnosed with Ebola after treating an infected patient in Dallas, thanks doctors for taking care of her in a video released by the Texas hospital where she was staying.
Pham, 26, who was transferred from Texas Health Presbyterian Hospital in Dallas to the National Institutes of Health (NIH) in Bethesda, Maryland, on Thursday night, was filmed by one of two doctors taking care of her. One doctor can be seen wearing full protective equipment.
When Pham left Texas she was in good condition, but when she arrived at NIH she was in "fair" condition, said Dr. Anthony Fauci, director of the National Institute of Allergy and Infectious Diseases at NIH, during a press conference Friday morning. He declined to give further updates on her condition.
"Thanks for getting well. Thanks for being part of the volunteer team to take care of our first patient," a male doctor says to Pham. Calls to Texas Health Presbyterian seeking confirmation that Pham volunteered to take care of Thomas Eric Duncan, the Liberian man who was the first person to be diagnosed with Ebola in the U.S., went unanswered.
"It means a lot, this has been a huge effort by all of you guys," the doctor says. Pham is seen sitting up in her bed and appears to be in stable condition. She tells doctors, "I love you guys."
Both Pham and the second nurse to become infected with Ebola, Amber Vinson, have now left Dallas. Vinson was airlifted to Emory University Hospital in Atlanta on Wednesday night, where she was placed in an isolation unit.
The U.S. Centers for Disease Control and Prevention has come under fire for allowing Vinson to fly on two commercial flights last week. The CDC and Frontier Airlines are looking to speak with passengers onboard both flights, Flight 1142 from Dallas to Cleveland and Flight 1143 from Cleveland to Dallas, for questioning and potential monitoring.
On Thursday night, President Barack Obama authorized the Pentagon to call up the National Guard and other reservists to respond to the humanitarian crisis in West Africa that has erupted as a result of the Ebola outbreak. Obama named Ron Klain as an "Ebola czar" on Friday morning. Klain's role will be to coordinate the federal response to the outbreak, CNN reports.
The Ebola outbreak has killed more than 4,490 and infected nearly 9,000 in West Africa, predominantly in Sierra Leone, Guinea and Liberia, according to the latest statistics from the World Health Organization.