NIH: Ebola Outbreak is 'Completely Out of Control'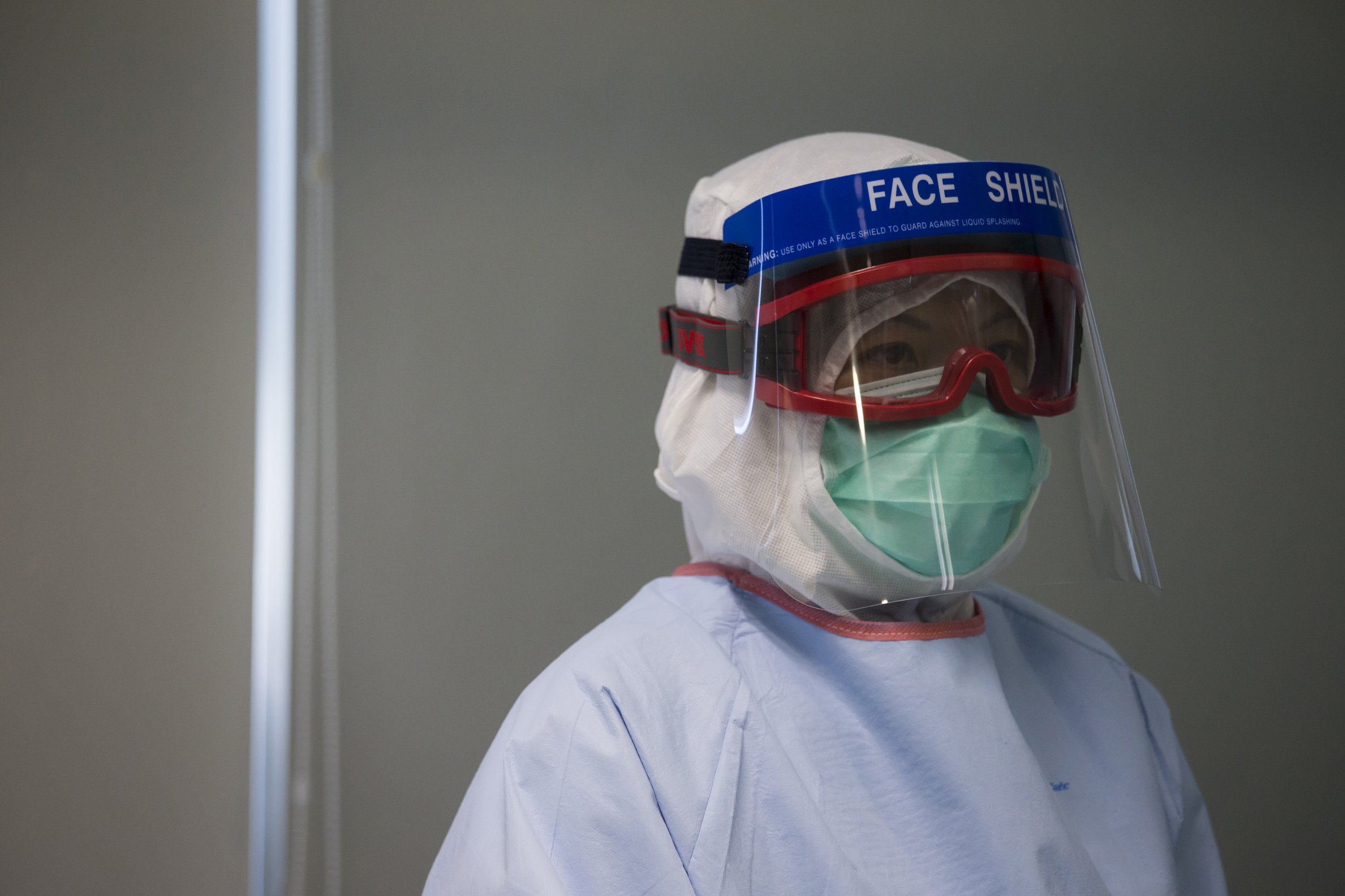 The ebola outbreak in West Africa—which has now killed some 1,900 people across five countries—is accelerating, and is "completely out of control," an official from the National Institute of Health (NIH) told Newsweek on Thursday.
"It's dreadful," Anthony Fauci, director of NIH's National Institute of Allergy and Infectious Diseases says, adding that 42 percent of all African ebola cases occurred in the last month.
As of August 31, the health ministries in Guinea, Liberia and Sierra Leone had reported 1,841 confirmed, suspected, and probable deaths from ebola, according to statistics published by the World Health Organization (WHO). Nigeria, meanwhile, has reported seven deaths. There has also been one confirmed case of ebola in Senegal (though no recorded casualties). On Wednesday, the United Nations reported that, in the past week alone, almost 400 more people have died.
The outbreak, which had been partially under control, is "back on the increase now," Thomas Kenyon, director of the Centers of Disease Control and Prevention's Center for Global Health, told Reuters this week. The overall casualty rate for ebola cases in Africa is now about 50 percent.
Fauci says scientists can use a graphical tack to explain the increasingly dire situation. You look at the curve of an epidemic; if the number of cases increases at a steady rate—that is to say linearly—it can often be controlled with only modest improvements to the health care response. But in West Africa right now, the rate of infection is exponential, he says. "The number of cases per unit time is dramatically increasing."
That exponential increase indicates that the virus is now "beyond the interventions we have in place," Fauci says. He noted that West Africa in particular needs better health care infrastructure, personal protective medical gear and "many, many more beds."
To accomplish these improvements, he says, there will need to be a "sea change" in the amount of assistance being sent to aid groups. This week, the U.N. upped the estimate of funds necessary to stop the outbreak to about $600 million, a $110 million increase from an estimate offered by the WHO last week. But Fauci says it is unclear whether those funds will arrive.
"This has got to be a concerted global effort," he says. The funding is needed to manufacture treatments and transport them, as well as health care workers and patients, across Africa.
One experimental ebola cure, developed by Mapp Biopharmaceutical Inc, was tested on two health care workers who contracted the virus while working in Liberia. On Wednesday, one of the workers, a missionary named Nancy Writebol, gave her first press conference since being released from the hospital on August 19. During the conference, Writebol attributed her survival to both her faith and and the experimental treatment, which is called ZMapp.
As of yet, the effectiveness of ZMapp has not been established on a larger scale. On a frequently asked questions page about the drug, Mapp wrote that "available data in humans are extremely limited. Larger trials are necessary to determine whether ZMapp is safe and effective."
According to Reuters, Mapp has received a federal grant worth up to $42.3 million to continue developing the drug.