As Ebola Outbreak Strikes Down Doctors, Local Residents Flee Health Workers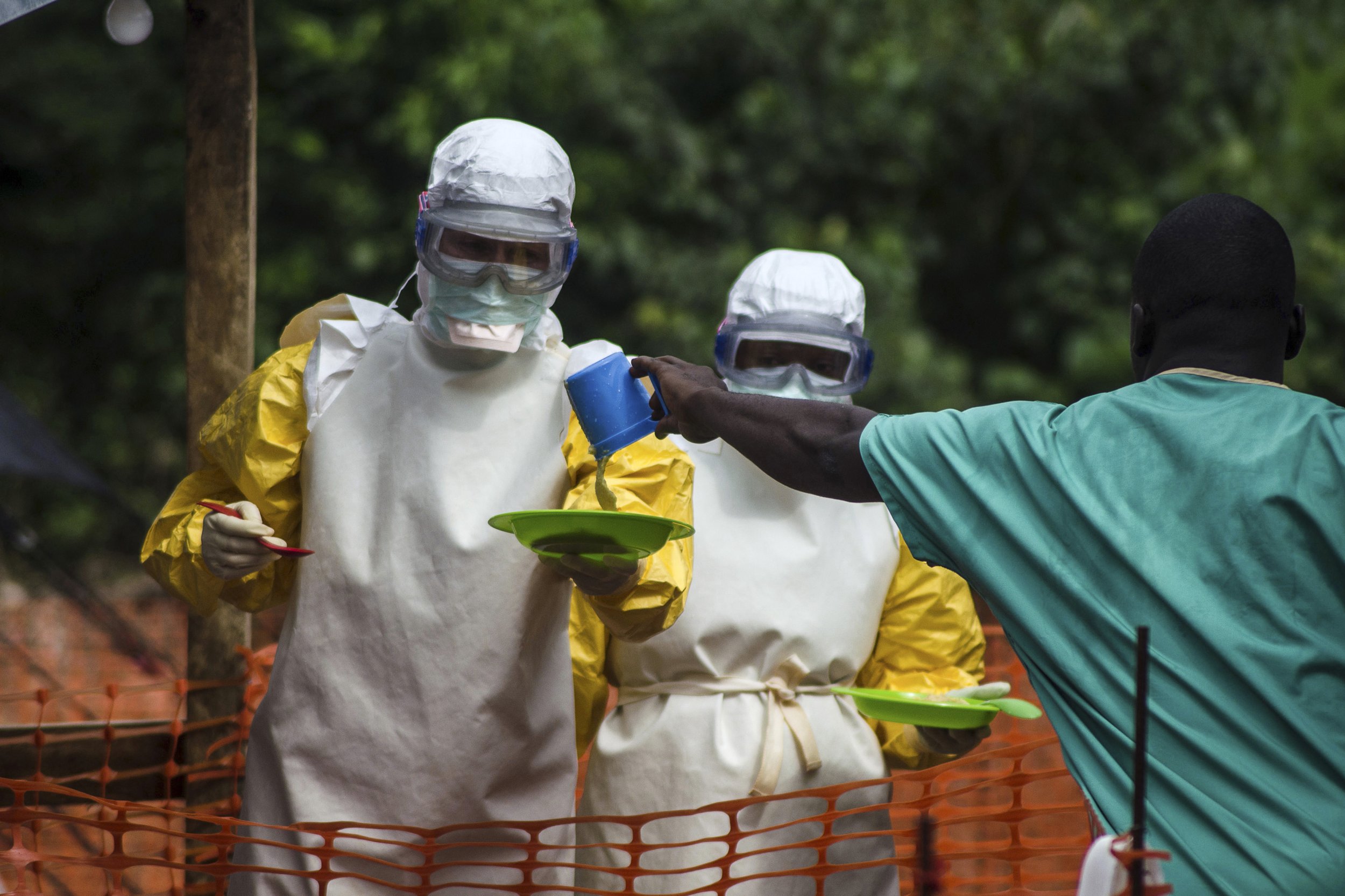 A leading Ebola virus doctor has died and two American health workers have been infected with the disease, as the latest outbreak in West Africa takes a disturbing turn.
Dr. Samuel Brisbane is the first Liberian doctor to die in the outbreak, which the World Health Organization is calling the largest ever for the disease, The Guardian reports. Dr. Kent Brantly, an American doctor and medical director for the Samaritan's Purse Ebola Consolidated Case Management Center, was reported to be infected and isolated in Monrovia, the capital of Liberia, where he is in very serious but stable condition, The Telegraph reports. Nancy Writebol, another American, was reported by Serving in Mission, her employer, as being in a stable but serious condition in Monrovia, CNN reports.
A Ugandan doctor working in Liberia died earlier this month, The Telegraph reports.
The latest World Health Organization update puts the death toll from the West African Ebola outbreak at 660 as of July 20, with 1,093 cases reported. Guinea has seen the highest loss of life, with 314 deaths. Sierra Leone has the highest number of cases, at 454.
As health officials themselves become infected, residents of towns and cities across Guinea, Liberia and Sierra Leone, the three countries that have suffered the most from the outbreak, are trying to keep doctors and medical workers away. The fear of Western health workers is helping to spread the disease in Guinea, The New York Times reports; some residents have threatened workers with knives and stones and have blocked them from treating diseased people, who in turn are infecting others within their village.
But local fear of doctors spreading the disease are unfounded, and the fact that doctors are now succumbing to infection shouldn't make residents more fearful, Derek Gatherer, a lecturer in biomedical and life sciences at Lancaster University in the U.K., told Newsweek.
"It's quite unlikely that doctors are spreading the disease, because you're not supposed to be infectious until you start to develop symptoms," Gatherer says. While one possible scenario for transmission is a doctor, working in a hospital, getting the blood of an infected person on the gown and brushing it against someone, Gatherer said doctors should know better. Hospital gowns are being burned as the dead are buried, he says.
Doctors, however, are at a greater risk of catching the disease because they come into contact with more infected people. "Doctors are going from case to case," Gatherer says.
The first reports of local people rioting were in April, a few months after this outbreak erupted, in Macenta, east Guinea. Health workers tried to fumigate a house where an Ebola victim lived, but residents objected to it, sparking a standoff so severe that Médecins Sans Frontières had to withdraw from the area for a few days, Gatherer said.
"You could chase people off quite easily, simply because the measures that have to be taken are so draconian. It's a little bit like anti-terrorism measures at airports. People don't like being told to remove their shoes, but on the other hand it's just because the potential consequences of missing somebody who has Ebola," Gatherer says.
Patrick Sawyer, a Liberian civil servant traveling to Lagos, Nigeria, has also died from the Ebola virus, according to Nigerian health authorities. Sawyer was working on a development project and became ill on a flight to Lagos, where he later died. There is growing concern because his flight stopped in Lome, Togo, on its way to Nigeria, Reuters reports, meaning that separate groups of passengers may have been exposed to the virus.
"You can fly to almost anywhere in the world direct from Lagos," Gatherer says, adding that "21 million people in Lagos [means] it will be much harder to contain it there if it does get much worse."
Guinea, where infection rates were declining, has seen a surge upward for the third time, Gatherer says. While inflated numbers could be caused by people coming back from reporting expeditions in remote areas, it might be because there is difficulty sealing the borders. "Somebody will wander across from Liberia…and they'll reintroduce the disease," Gatherer says.
There is no cure for the disease, and the mortality rate can be up to 90 percent. Symptoms include diarrhea, vomiting and internal and external bleeding, according to the World Health Organization.