Reporting 50 New Cases and 25 Dead, WHO Says Ebola Outbreak Won't Slow Down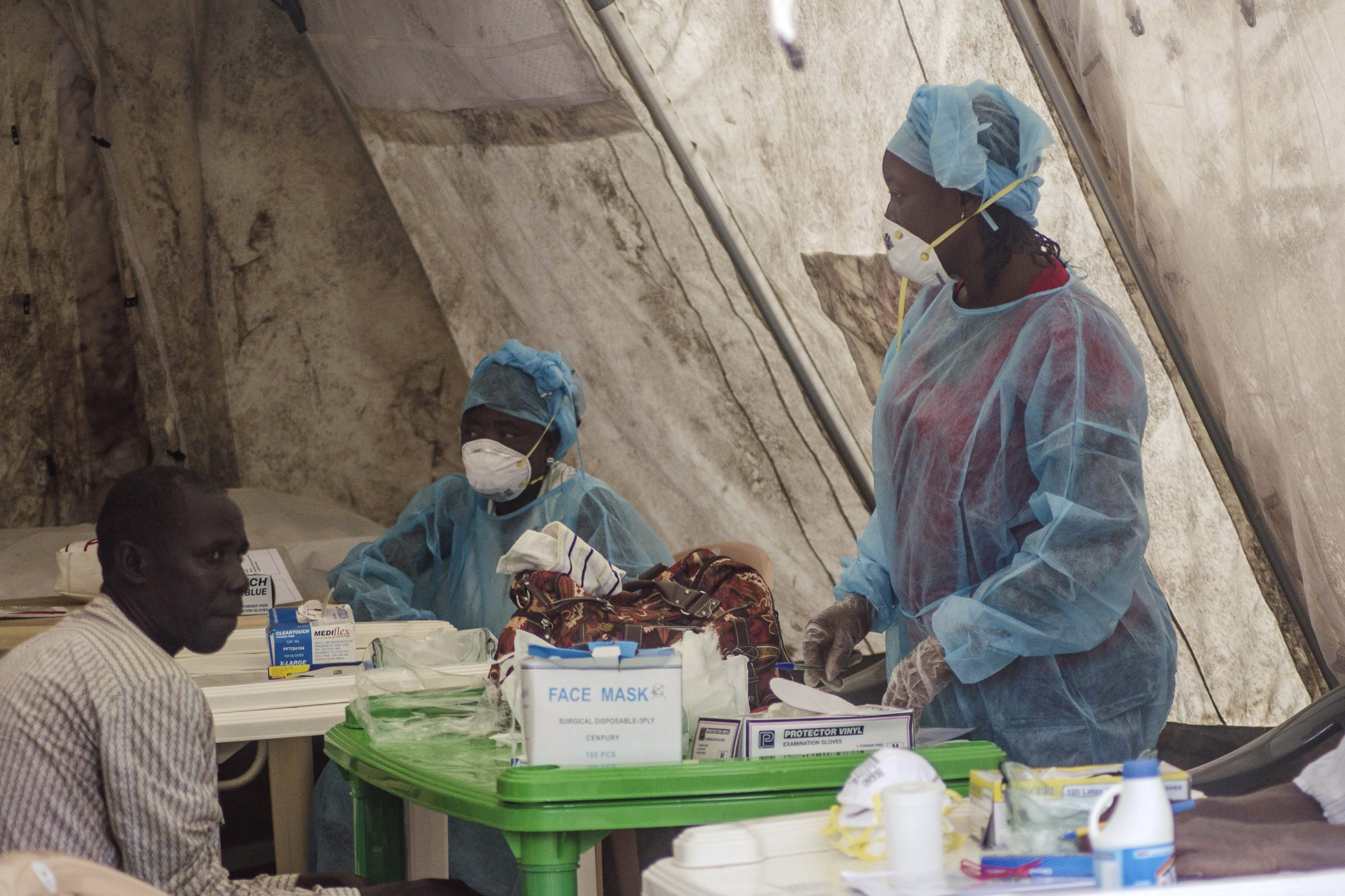 The Ebola virus continues to spread at a rapid rate across West Africa with the World Health Organization (WHO) reporting today another 50 cases, including 25 deaths, of the disease since July 3.
A resurgence of the virus has struck the three West African countries of Guinea, Liberia and Sierra Leone, but the current situation is a "mixed picture," WHO said in a statement. Since July 3, Liberia has reported 16 new Ebola cases, while Sierra Leone reported 34 new cases, which indicates that "active viral transmission continues in the community." At the same time, Guinea has seen a reduction in cases and no new ones being reported.
On July 3, a group of leaders from WHO, international organizations and the health ministers of 11 countries met in Ghana to address the Ebola outbreak. At the meeting in Accra, the capital of Ghana, new measures were agreed upon to speed up treatment of the disease, including setting up a subregional center in Guinea to help coordinate efforts. The current outbreak, which began in December 2013, is now considered to be the deadliest on record, WHO said in June. On June 23, WHO reported 635 Ebola cases, including 399 deaths. Now just two weeks later, the figures stand at 844 cases of Ebola in the three countries, including 518 deaths.
University of Lancaster lecturer Derek Gatherer wrote a devastating account for The Conversation last month describing what happens to your body when it becomes infected with Ebola:
This morning you woke up feeling a little unwell. You have no appetite, your head is aching, your throat is sore and you think you might be slightly feverish. You don't know it yet, but Ebola virus has started to attack your immune system, wiping out the T-lymphocyte cells that are crucial to its proper function.
While Ebola has torn through these three countries, Sierra Leone is particularly troubling. Rashid Ansumana, Jesse Bonwitt, David A. Stenger and Kathryn H. Jacobsen, who work in the Sierra Leone city of Bo, wrote a letter published in The Lancet declaring "a call to action" on Saturday, warning that many cases in the country might be going undetected and unreported because people are choosing to self-medicate with over-the-counter or traditional remedies instead of seeking professional help. Treatment is expensive and diagnosis carries a stigma that harms both the patient and their family.
The doctors also said that medical staff available to treat cases in all three countries is woefully lacking, a situation made worse, according to Dr. Bart Janssens, director of operations for Doctors Without Borders, by the fact that the organization is overwhelmed and unable to send teams to new outbreak sites.