NIH Says Condition of American Healthcare Worker with Ebola is Serious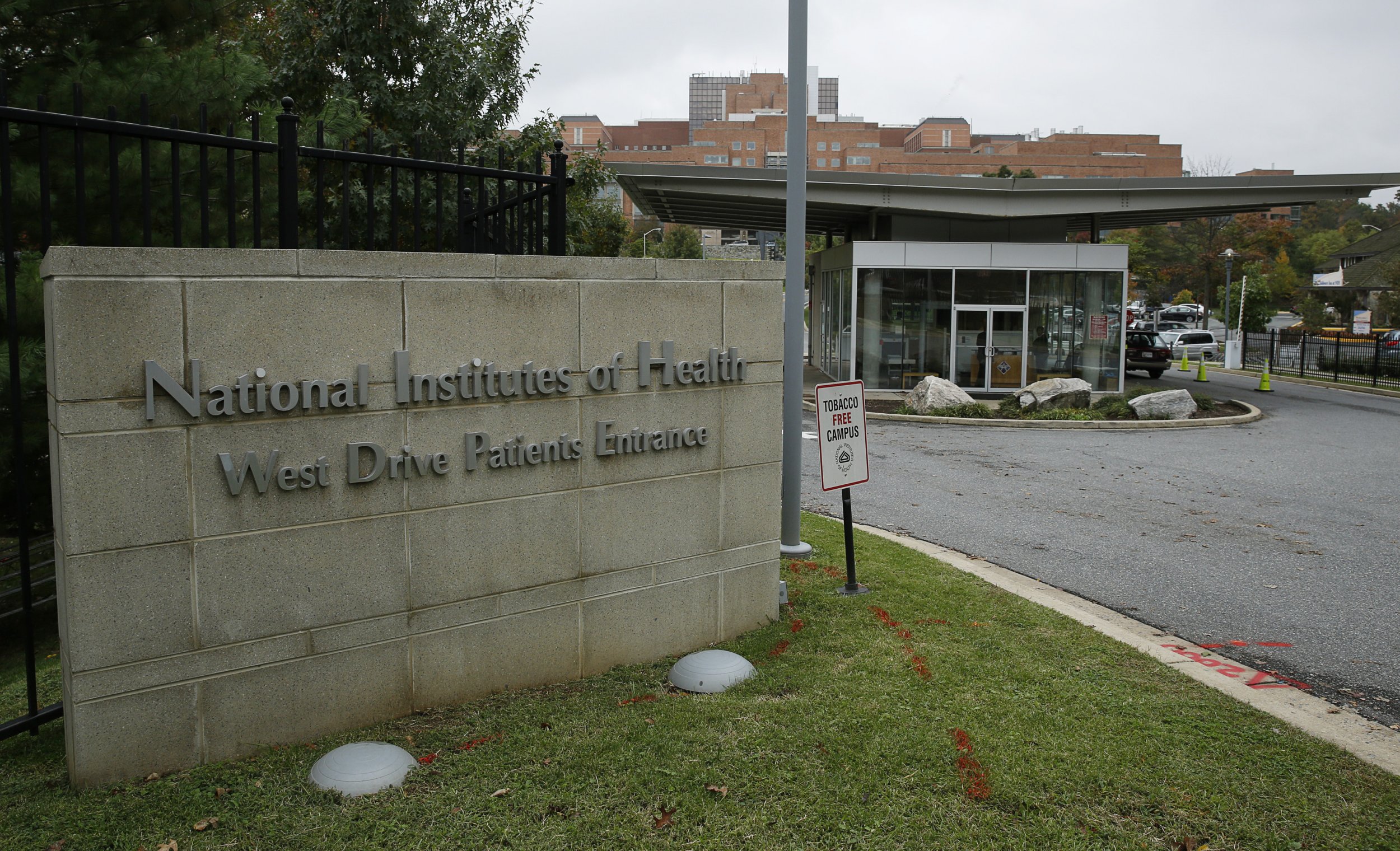 Updated | WASHINGTON (Reuters) - An American healthcare worker who tested positive for the Ebola virus while working in Sierra Leone is seriously ill, U.S. health officials said on Friday after evaluating the patient.
The patient arrived in the United States for treatment earlier on Friday and was admitted to the U.S. National Institutes of Health's high-security containment facility in Maryland, the NIH said. The patient is the 11 person with the deadly virus treated in the United States, though the last known case was in November.
"NIH physicians have evaluated the patient with Ebola virus disease and have determined that the patient's condition is serious," NIH said in a statement.
NIH said it was not releasing any additional details about the unidentified patient.
The case comes after a relatively quiet period for Ebola in the United States, a reminder that while the spread of the deadly hemorrhagic fever has eased somewhat at its center in West Africa, it still remains at large.
There had been a groundswell of public concern in the United States last year after a Liberian national who had traveled to Texas was diagnosed with the virus in September and later died.
Several Americans also returned from West Africa for treatment after being infected, and fears that the outbreak could spread prompted strict screening at U.S. airports, quarantine measures in some states and other precautions.
Still, while the virus has killed nearly 10,000 people in Sierra Leone, Liberia and Guinea, only a handful of cases have been seen in the United States, Spain and Britain.
A British healthcare worker who tested positive for Ebola while in Sierra Leone was flown back this week to Britain along with four others who will be monitored as a precaution.
A Texas nurse, Nina Pham, who became infected with the Ebola virus last year while working with Liberian traveler Thomas Duncan, was treated by the NIH and subsequently recovered.
NIH also cared for two people who were exposed to Ebola while working in West Africa, but were later found not to be infected.
While strides have been made in containing the disease, especially in Liberia, the two latest cases involving healthcare workers could renew concerns about a potential flare-up.
George Salloum, vice president of finance and operations for SIM USA, a missionary group that saw two of its U.S. volunteers contract the virus last year, said healthcare workers need to maintain vigilance.
"Continued diligence is critical, especially as things seem to be slowing down in a significant manner," Salloum said. "We don't know what the near-term future holds, but occasional Ebola infections can still be expected."