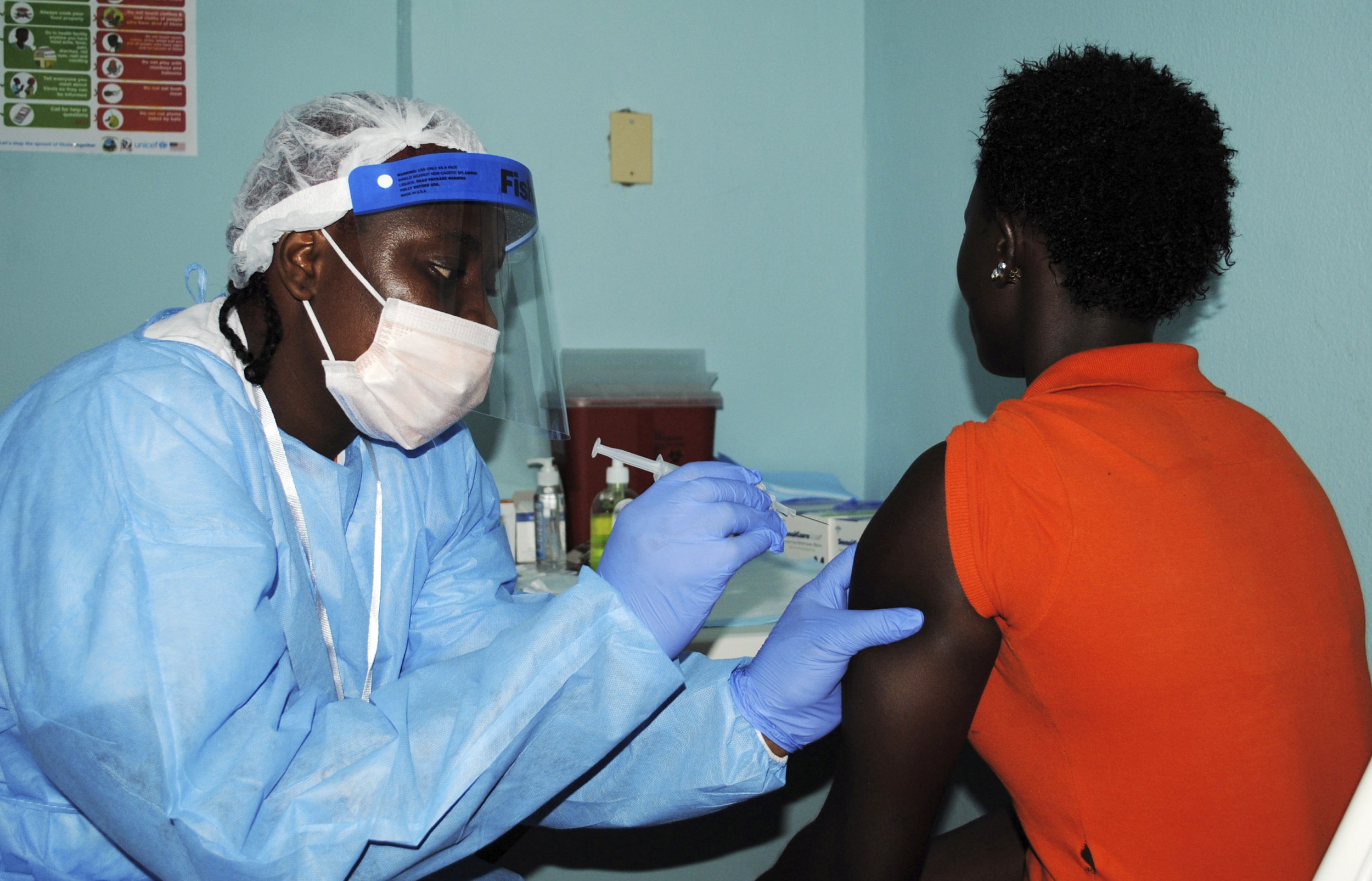 The World Health Organization and health officials in Sierra Leone reached a major milestone in the fight against the spread of Ebola in West Africa. The BBC and other outlets reported Monday morning that health authorities discharged the last known Ebola patient in Sierra Leone.
According to the standards of the WHO, the nation now enters a 42-day countdown, after which it could be declared Ebola-free. Since the outbreak of the disease, 4,000 people have died in Sierra Leone. The country still has 28 patients in quarantine, while neighboring Guinea reported three new infections in the past two weeks, according to the Associated Press. If Sierra Leone passes the 42-day test, then Guinea will be the last nation left with the epidemic.
Authorities in Sierra Leone are cautiously optimistic. "The Ebola fight is not yet over," said Sierra Leone's president, Ernest Bai Koroma. Koroma presented the discharged patient, Adama Sankoh, with a certificate. Sankoh, a 40-year-old woman whose son died of Ebola last month, thanked those who provided care for her.
"Although my child died of Ebola, I am very happy that I have survived today," she said, according to AP.
The president told Sankoh to caution her community that vigilance is still needed.
The announcement doesn't necessarily spell the end of the disease, but it shows the substantial progress that has been made in Sierra Leone this summer. On August 17, the WHO announced that no new infections were reported for a full week.