$5 Million Ebola Vaccine Deal Announced at Davos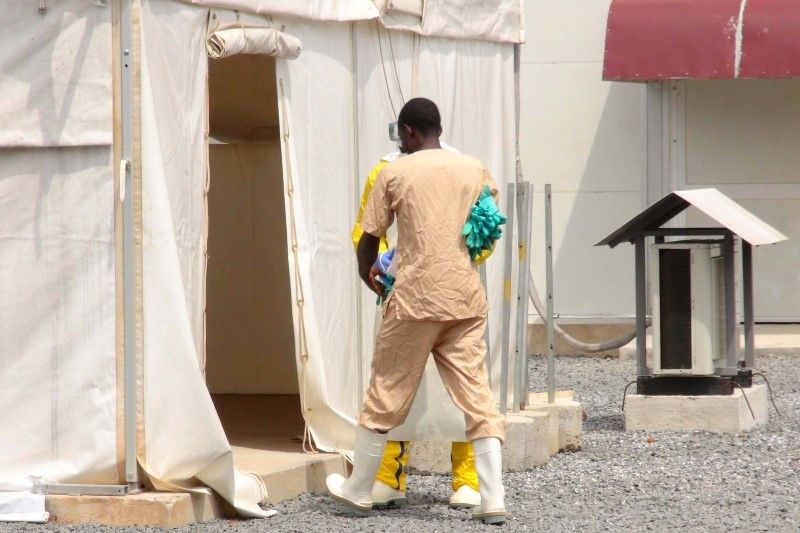 Nonprofit organization Gavi, the Vaccine Alliance, has signed a $5 million deal with U.S. drugmaker Merck for an Ebola vaccine to protect the public against a future outbreak.
The vaccine, which Merck is developing, would be used in emergencies or further clinical trials, Gavi said in a statement after the deal was announced at the World Economic Forum in Davos on Wednesday. Merck will make 300,000 doses of the vaccine available for use in clinical trials beginning in May 2016 and will be submitted for licensure by the end of 2017, said Gavi.
If the vaccine—called VSV-EBOV—is approved, it would become one of the first licensed Ebola shots in the world. The drug is still in the investigative phase, said Gavi's statement.
"The most recent Ebola-related death in Sierra Leone and the fact that we know the reservoirs of Ebola still exist, underline why we must learn lessons from the devastating impact of the crisis and ensure we are better prepared for infectious disease outbreaks," Gavi CEO Dr. Seth Berkley said in a statement. "The world is still worryingly underprepared for potential future health threats and a change of mindset is required to ensure we invest in research and development today to protect ourselves in years to come."
The latest major Ebola outbreak began in West Africa in 2014 and has killed 11,315 people, mainly in Sierra Leone, Liberia and Guinea. Nearly 30,000 cases have been reported as of January 3. Deaths were also reported in Mali, Nigeria and the U.S.
The vaccine announcement comes just two days after Sierra Leone, one of the countries worst-hit by the outbreak, quarantined 109 people after a death from Ebola. Hours before the death, the World Health Organization (WHO) announced that active transmission of the virus had ended in Sierra Leone, Guinea and Liberia.
"As we saw with the new confirmed case just last week, the Ebola epidemic is likely to have a long tail and it's possible that several more isolated cases will emerge in the coming weeks and months," Dr. Jeremy Farrar, director of Wellcome Trust, which co-funded clinical trials of the vaccine, said in a statement.
"This vaccine, therefore, could still play an important role in containing any additional flare ups of this outbreak, as well as being available to help prevent future epidemics."