The government of the Democratic Republic of Congo has declared an Ebola hemorrhagic fever outbreak, the World Health Organization (WHO) announced on Tuesday.
The announcement came after two new cases were confirmed in the town of Bikoro in northwestern Congo. There have been 21 cases and 17 deaths in the past five weeks, according to WHO.
"Our top priority is to get to Bikoro to work alongside the government of the Democratic Republic of the Congo and partners to reduce the loss of life and suffering related to this new Ebola virus disease outbreak," said Dr. Peter Salama, WHO Deputy Director-General, Emergency Preparedness and Response. "Working with partners and responding early and in a coordinated way will be vital to containing this deadly disease."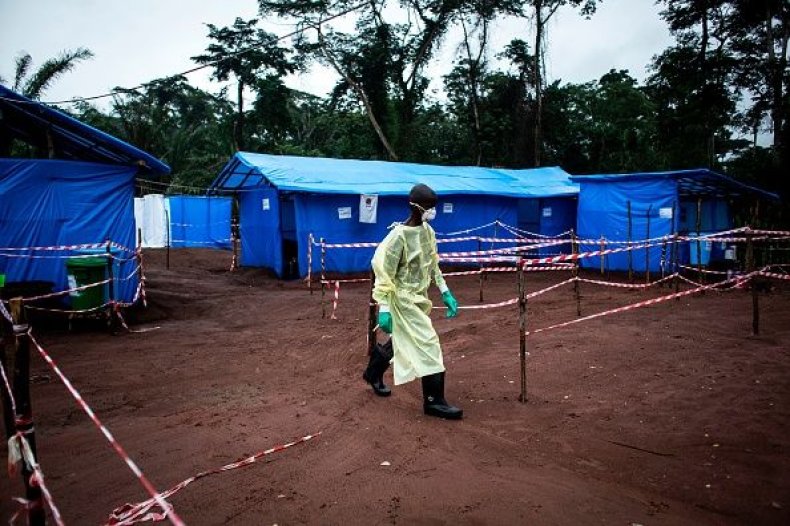 The deadly disease is very rare and is caused by one of the five Ebola viruses. The virus can be spread from human to human or can be transmitted to people from animals, according to WHO. Symptoms of the virus include fever, severe headache, muscle pain, unexplained hemorrhage (bleeding or bruising), abdominal pain, vomiting, fatigue, and diarrhea, according to the Centers for Disease Control and Prevention (CDC).
Alex Bukreyev, a virologist and a University of Texas Medical Branch at Galveston in the department of pathology, told Newsweek that population growth of bats, an animal that is known to carry the virus, could potentially increase the spread of the disease.
"The number of bats is huge and the virus is circulating in that population. The current Ebola outbreak is not huge, [but can grow]," Bukreyev told Newsweek.
This is the ninth outbreak of the disease in the country since 1976, according to WHO. The last outbreak, which occurred in the northern Bas Uele province, reported eight cases with four deaths, according to the CDC. WHO said it will use the same model of response to the 2017 outbreak to solve the latest outbreak.