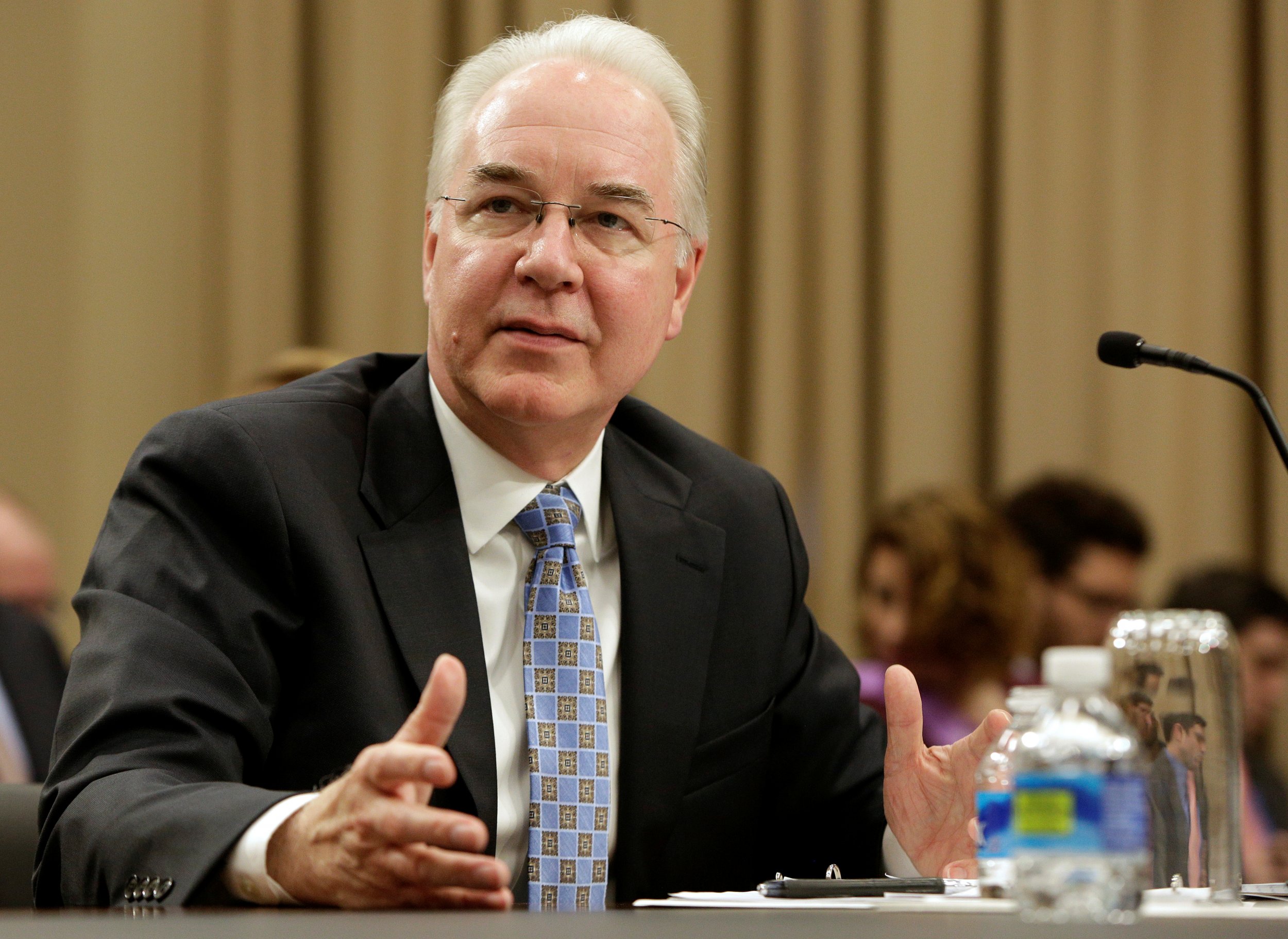 As his boss President Donald Trump sets off to Saudi Arabia for his first foreign trip, the U.S. health secretary is also on his own maiden voyage abroad, thousands of miles away in Liberia.
Dr. Tom Price, the Secretary of Health and Human Services appointed by Trump in February, has been in the West African country since Thursday.
While Liberia, a country of 4.5 million people with a GDP of just $2 billion, may not carry much international clout, there are three good reasons why the Trump administration may wish to bolster a longtime U.S. ally..
1. It Was the Epicenter of the Ebola Outbreak
Of the three West African countries where the Ebola outbreak was concentrated, Liberia was the worst hit: 4,810 people died as a result of the virus in Liberia, more than in Sierra Leone and Guinea. Liberia was also the last of the three countries to be declared free of active Ebola transmission on June 9, 2016—the fourth occasion the declaration was made after three previous false starts.
A recent spate of suspected Ebola infections in the Democratic Republic of Congo —the eighth outbreak of the disease in that country—has put regional and global health authorities on high alert. Given that Liberia was so ravaged by the last outbreak, the country's health authorities will have experience and expertise that could play an important role to play in fighting fresh epidemics.
2. The U.S. is a Major Investor in Liberia
Ties between the United States and Liberia go way back—centuries, in fact. Freed American and Caribbean slaves sailed to and settled in West Africa in the mid-19th century, founding Liberia in 1847. The United States also has a substantial number of Liberians living on its soil: more than 71,000 at the last count. Liberia's President Ellen Johnson Sirleaf studied at several universities in the United States.
Read more: Liberia's vice-president backs Donald Trump on foreign aid cuts
Given these deep roots, Washington has provided substantial amounts of aid to Monrovia in recent years. During the past three fiscal years—when Ebola was ravaging Liberia—USAID gave more than $1 billion in assistance to the country; Washington sent around a fifth of that total each to Guinea and Sierra Leone during the same time. The U.S. also sent troops into Liberia to help deal with the epidemic.
"We are here to promote global health security and to express President Trump and his administration's appreciation for this great work being done here in Liberia," said Price at a meeting with Liberia's health minister. The U.S. health secretary indicated that by preparing Liberia to deal with health emergencies, it would help protect the U.S. too; four cases and one fatality were recorded in America during the Ebola outbreak.
3. Liberia is Threatened By Other Diseases
Liberia has been dealing recently with a mystery outbreak in the southeast of the country, which has already killed more than a dozen people and flummoxed health authorities. The U.S. Centers for Disease Control and Prevention recently said the outbreak may be due to meningitis-causing bacteria, but the nature of the disease is yet to be confirmed. Malaria, tuberculosis and HIV/AIDS are also major causes of death in Liberia, highlighting its need to be shored up as part of the "global health security" mentioned by Price.