Ebola Outbreak: The Most Effective Ways to Minimize the Spread of the Deadly Disease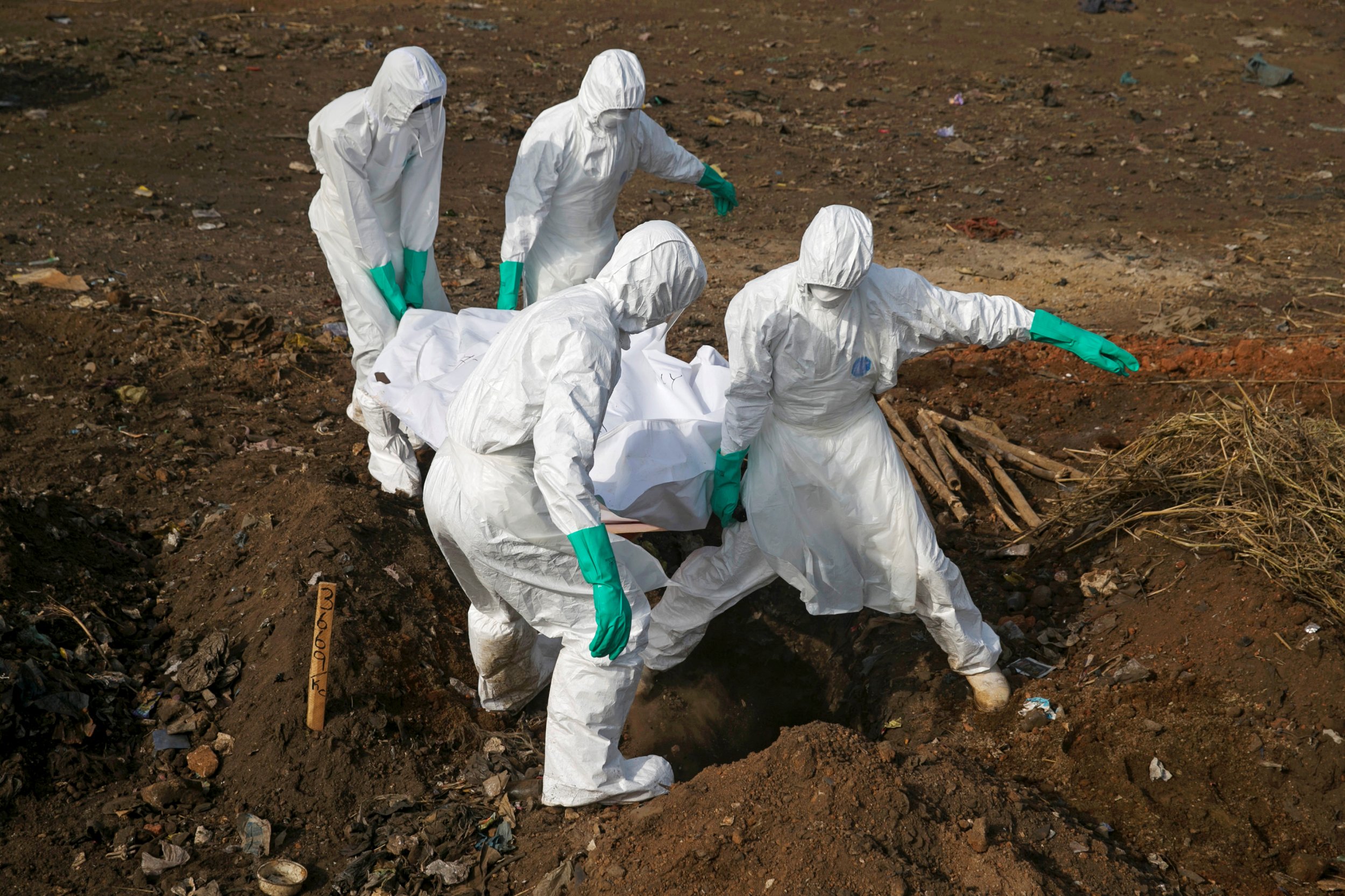 Once again Ebola is making headlines, after the World Health Organization announced Saturday that a number of incidences of the virus have been detected in the Democratic Republic of Congo. So far, there have been three deaths, nine lab-confirmed cases and more than a dozen suspected cases of the Ebola virus in DR Congo. Health officials consider the situation in DR Congo an outbreak. And this crisis is occurring only a year after public health officials declared West Africa Ebola-free. That catastrophic outbreak, which began in 2014, caused 28,646 cases and took the lives of 11,323 as of March 2016.
The 2014 outbreak in Sierra Leone, Liberia and Guinea quickly spiraled out of control, but it provided plenty of information on which interventions are most effective, and that could keep the current situation in DR Congo under control. Plenty of public health organizations and officials, epidemiologists and government agencies have since proposed (and published) frameworks for minimizing the number of fatalities should more outbreaks occur.
A group of researchers from Penn State University and the University of Warwick in the U.K. attempted to make sense of all of the recommendations. A multidisciplinary team—composed of experts in a number of field including epidemiology, biostatistics and zoonotics—evaluated 37 existing public health models for managing future Ebola outbreaks. Their systematic analysis, published this week in the Proceedings of the National Academy of Sciences, attempts to pinpoint the specific protocols germane to minimizing the effects of Ebola on a community.
"For large-scale Ebola outbreaks, control strategies must be implemented to reduce the risk of spread and the number of fatalities," says Michael Tildesley, an associate professor of epidemiology at Warwick University and coauthor of the study. "However, in any outbreak, resources are limited and it may be necessary to prioritize efforts to one intervention over another."
Tildesley and his fellow researchers found consistently throughout their analysis that the most effective protocols involve educating people on how to reduce disease transmission in the community and at funerals. While strategies to improve hospital safety are important (such as appropriate donning and doffing of personal protective gear), these measures don't actually stop the outbreak. The researchers say that following this model could reduce the number of deaths from an outbreak by as much as 10 percent.
The number of cases currently in the DR Congo is still relatively low, which means the information in this study is not immediately relevant, says Tildesley. But in any small outbreak of an infectious disease there's always a risk for more locally transmitted cases. "The situation should be monitored, and if there is a significant increase in the number of cases then our work can help inform control," he says. "In the current outbreak, given the low number of cases, there is no significant pressure on allocating resources. However, in the large scale outbreak from 2014, there were so many cases that it may have become necessary to work out how to distribute a limited number of resources."
As with other infectious disease outbreaks, strong public health messaging is key to preventing transmission. In the case of Ebola, this includes encouraging small measures such as hand-washing and educating the public on how Ebola is spread. Other useful efforts include providing household sanitation kits and encouraging people who are sick with the virus to not leave their home.
Other research that emerged from the 2014 epidemic confirmed that the viral load in a sick person is highest at the point of acute illness, which is when a person usually dies. Shortly after death, the body is highly contagious. This is when burial preparations are typically underway. In African cultures, family and community members typically touch and wash the body of a loved in preparation for burial. During West Africa's epidemic, many community members were resistant to following guidelines for new burial practices that minimize transmission of the virus. Despite efforts by the government in Sierra Leone, reports continued to circulate that people in communities hit by the virus were still conducting unsafe and secret burials rather than adopting medical burial protocols.
The Ebola virus is spread from person-to-person through contact with bodily fluids. The virus has been previously detected through lab testing in blood, semen, vaginal secretions, stool, saliva and breast milk. It can be transmitted through casual contact, from mother-to-child and also during sex.