Family of America's First Ebola Victim Reaches Agreement With Hospital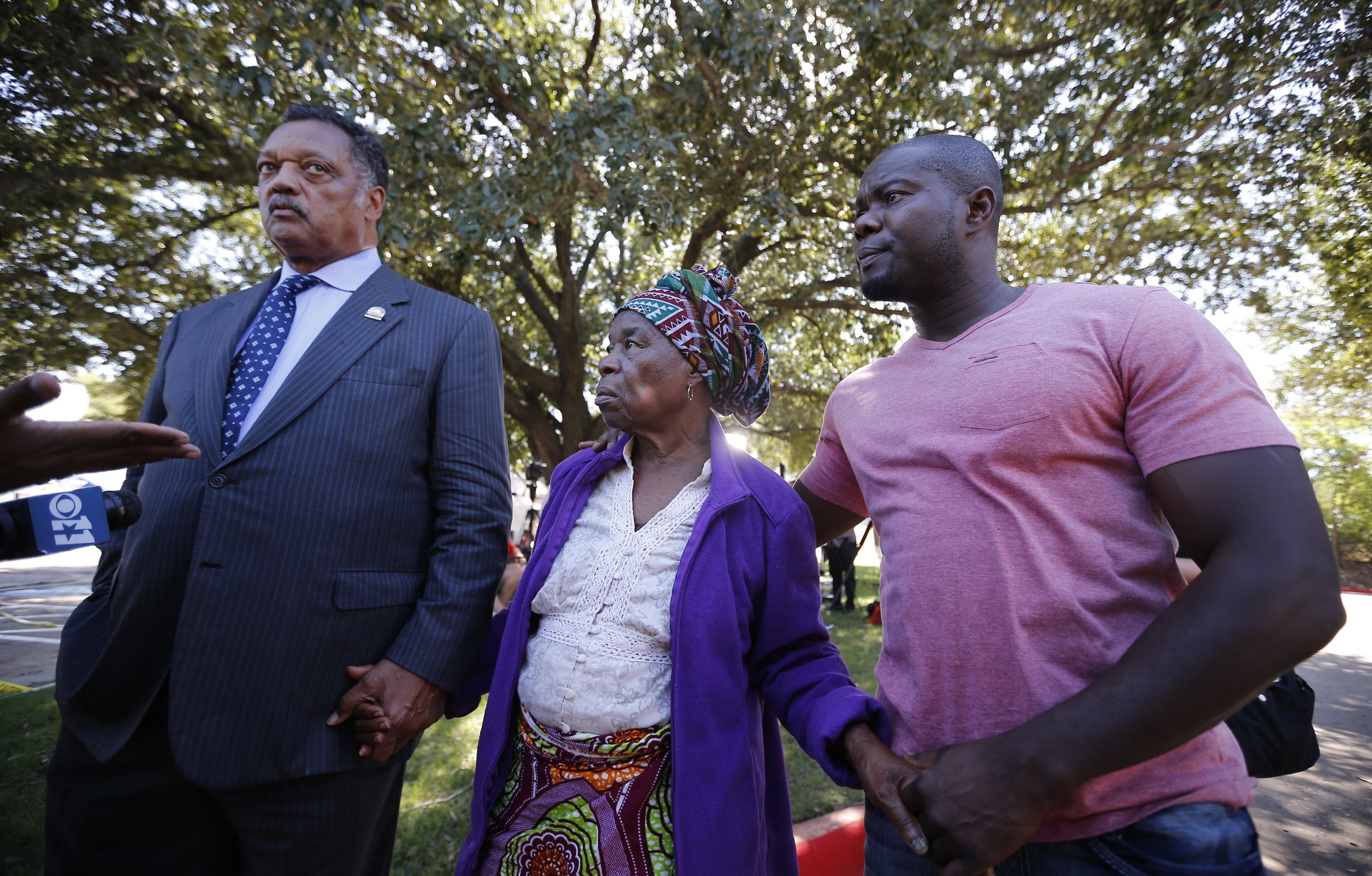 The family of Thomas Eric Duncan, America's first Ebola victim, has come to a resolution with Texas Health Presbyterian Hospital Dallas, where he was being treated for the disease. Duncan's family was considering a malpractice case against the hospital; however, the agreement announced today, which involves an undisclosed monetary sum, means the two parties will avoid the courtroom.
Les Weisbrod, the family's attorney, issued this statement on their behalf: "We applaud [Texas Health Resources] and Presbyterian Dallas for their transparent accountability and corrections in protocols as a result of Mr. Duncan's case. This case was settled because THR and Presbyterian Dallas wanted to do the right thing despite the onerous medical malpractice law in Texas which requires proof of willful and wanton conduct or gross negligence in an Emergency Room rather than the more simple ordinary negligence standard that applies in all other medical malpractice cases."
The hospital turned Duncan away the first time he arrived for treatment, on September 25. He told a health care worker there that he had recently traveled to Liberia and had a fever of 103. However, the information was not conveyed properly to the physician who treated him, and he was released. When Duncan returned to the hospital on September 30, he was diagnosed with Ebola. He died October 8. While at first suspicion arose in the media that Duncan was turned away due to his lack of insurance coverage or race, the family's legal representative has said they do not believe now that this was the case.
The agreement reached with the hospital sets up a charity in Duncan's name, eliminates his hospital bills and pays an undisclosed sum to his next of kin. While the amount was not mentioned, Weisbrod told Newsweek that "my opinion is the amount of money that was paid is as much, or more, than the family would have received if the case had been tried to conclusion." Duncan leaves behind four children, two of whom live in Africa and two in the States.
Josephus Weeks, Duncan's nephew, will work with the hospital's Resources Foundation on fund-raising efforts to help fight Ebola. Weeks said in a statement that he would like to see a "state of the art advanced treatment center built in Liberia to treat victims of Ebola in memory of Mr. Duncan."