Report Uncovers More Questions About NYC Ebola Cleaning Company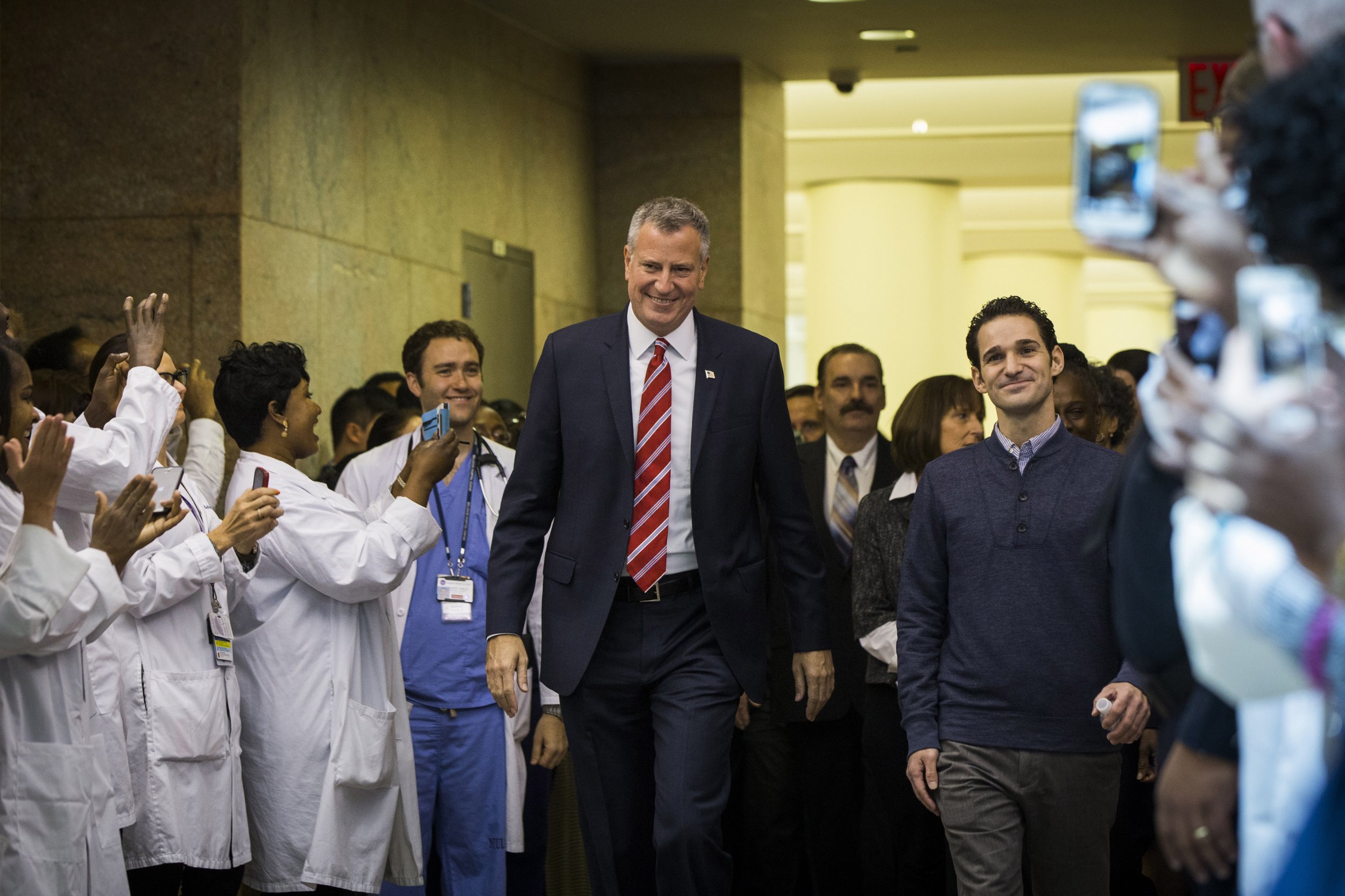 The man hired by New York City authorities to clean up biowaste in the apartment of an Ebola victim last month not only has a history of mortgage fraud but also appears to have exaggerated his credentials to win the contract, according to a report by Buzzfeed.
Bio-Recovery, a company that says it is certified by the EPA and New York Department of Environmental Conservation, was put in charge of cleaning up Dr. Craig Spencer's apartment after he was diagnosed with the Ebola virus in October (Spencer had been working for Doctors Without Borders in West Africa when he contracted the disease.) The Department of Health and Mental Hygiene told Buzzfeed Bio-Recovery's "cleanup was successfully performed and executed."
Media reports already noted that the chief safety officer and public representative of the company, Sal Pane, was charged with mortgage fraud in 2009 and a judge issued an injunction against his companies. In an interview with Buzzfeed published October 31, Pane said, "I hope I've done what I've had to do to rebuild my life. I'm not a bad guy."
Now, an investigative report by Buzzfeed published this weekend has found Pane first became involved with Bio-Recovery in 2013, though he claimed to have "decades" of years in the hazardous waste business.
According to the report, Pane purchased the company from Fran Gospodarski Senko, the sister of the deceased owner, Ron Gospodarski. Gospodarski founded Bio-Recovery in 1998 and worked closely with a small team, which Pane said he was a part of when he contacted Senko.
Senko was told that Pane and her brother had long worked together, and Pane offered her cash to purchase Gospodarski's old box truck. Buzzfeed reported, "Pane claimed that one of the permit numbers on the truck was just one digit different from his." Several months later, he asked Senko to sign off the corporation, telling her it would save him permitting costs. She did, in front of a notary, in exchange for $5,000. Since then, Pane has told Buzzfeed that he never purchased the company.
The Buzzfeed report also cast doubt on whether Pane had been part of Gospodarski's team that did an anthrax clean-up contract in 2001. Buzzfeed found record of him telling reporters, "I've been dealing with pathogens, bacterias, and terrorism types of anti-warfare for decades." Pane is 31 years old.
Contacted by Buzzfeed, Pane rejected the allegations: "There's real news out there. Grow up. It's not going to change the fact I'm going to keep going to work every day and helping families. Enjoy your smear campaign," he was quoted as saying.