Echo Fox President Believes in 'League of Legends' Roster Swap
The Summer Split of the League of Legends North American LCS has seen four teams — Flyquest, Team Liquid, 100 Thieves and Echo Fox — all tied for the first-place spot. With half the split left, tensions are high, and teams need to make critical decisions now in order to succeed.
This week, Echo Fox announced the departure of three of its players, Johnny "Altec" Ru, "Adrian" Ma and Kim "Fenix" Jae-hun and the acquisition of Cloud 9's support, Andy "Smoothie" Ta. "The guys who moved on from us will be fine. They'll find other places and their careers will continue to grow," Jared Jeffries, president of Echo Fox and former NBA player told Newsweek. "The guys we have here gel a little bit better with the three new guys we got on."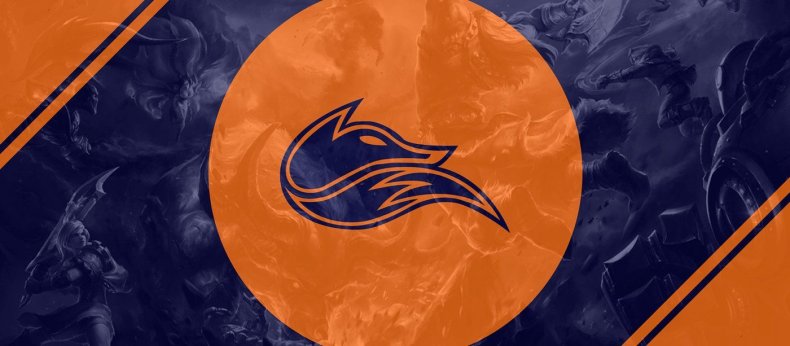 Adrian's been playing for Echo Fox Academy, the minor league equivalent of the LCS, since June. Feng, the former EFA support, switched to the main roster and his phenomenal performances thus far have helped the team navigate League's current (and strange) meta. Adrian, the first player Jeffries ever signed working at Echo Fox, was let go.
"We wanted to give (Adrian) a chance to work somewhere else," Jeffries said. "It was really tough on us as an organization to do that, but we wanted to be competitive and give him a chance to play in the LCS."
Unfortunately, the pro support who's been playing the MOBA professionally since 2014 wasn't able to secure another spot before the roster lock-in date. (The NA LCS rule book specifies that the roster lock-in date is Aug. 6, though presumably arrangements need to be in place ahead to time to allow teams to properly file the paperwork.)
Altec, Adrian's lane partner since their Team Dignitas days, was an unlucky victim of franchised roster swaps. Jeffries made it clear that his performance and his adjustment to the meta had little to do with his departure. "There were times he played really well for us, and there were other times he struggled, but a lot of these things go into a roster change," Jeffries said. "There's business decisions, roster choices and the decisions that you and your coaching staff make to make the best team." Altec will be replaced with former Echo Fox Academy player Lawrence "Lost" Hui.
Fenix wasn't enjoying sharing his spot with Echo Fox Academy alum Tanner Damonte, who replaced him in week five of the NA LCS. "Fenix was in a very unique position… there are a lot of things that went on behind the scenes," Jeffries said. One factor may have been EF head coach Nick "Inero" Smith stepping down earlier this month. Inero had been a key part of the team's success and adaptation to the meta. Fenix won't compete for the rest of the Summer Split. Like Adrian, he couldn't find a replacement team in time.
The current roster, including Joshua "Dardoch" Hartnett and Heo "Huni" Seung-hoon, have been practicing together for only a few days. "They were able to get a full day in yesterday, they are in here right now," Jeffries said. "So far, they look great. All of these guys are incredibly young and talented, so if this weekend doesn't go the way we want, we can't panic. We are trying to set the course and this is the roster we believe in."
Jeffries has embraced Echo Fox's "hard and aggressive" style alongside the organization's owner, Rick Fox. "We push our guys to always play fast," Jeffries said. "With my traditional sport background, aggressive teams are usually the best. Play fast and loose."