Netflix's 'Echoes' Release Date, Cast, Trailer and Synopsis
Echoes, the new thriller series from Netflix, stars Michelle Monaghan in two lead roles.
The highly anticipated limited series tells the story of identical twins Leni and Gina, whose lives are thrown into chaos when one goes missing and their deepest secret is threatened with exposure.
Ahead of the show's release later this week, Newsweek has everything you need to know, including the release date, cast, trailer and a plot synopsis.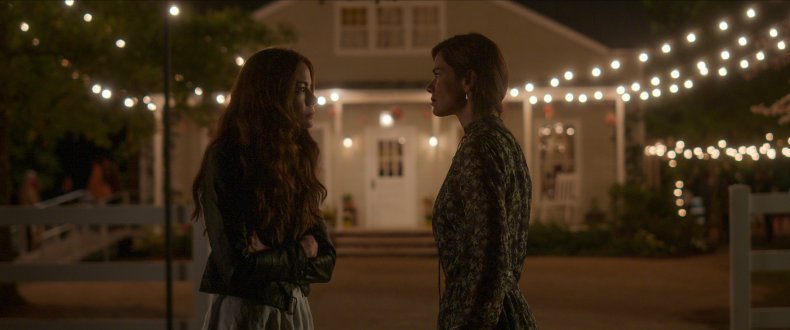 When Is the Release Date?
Echoes will be released on Netflix on Friday, August 19, at 8 a.m. BST. The series has seven episodes, and all will be released simultaneously.
Who Is in the Cast?
Netflix has enlisted a star-studded cast for Echoes, including Mission: Impossible actress Michelle Monaghan, who plays both Leni and Gina.
The rest of the Echoes cast is:
Matt Bomer as Jack Beck
Daniel Sunjata as Charlie Davenport
Karen Robinson as Sheriff Floss
Jonathan Tucker as Dylan James
Ali Stroker as Claudia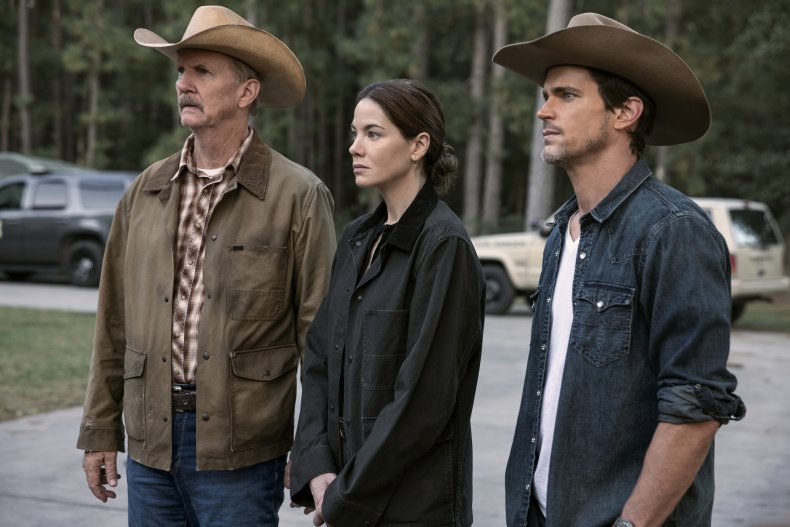 Madison and Victoria Abbott star as the younger Leni and Gina. Michael O'Neill is seen in stills from the episodes, but Netflix has not revealed the name of his character yet.
What Is the Show's Plot?
Leni and Gina are hiding a dangerous secret from their families. Since they were young children, they have been sharing a life. The two have continually, and secretly, swapped lives and now share two homes, two husbands and a child.
Their secret has worked well for them so far, but everything is thrown into chaos when one of the sisters goes missing.
Not much else is known yet about the more intricate details of the plot, but the trailer gives away some clues as to what the episode will involve.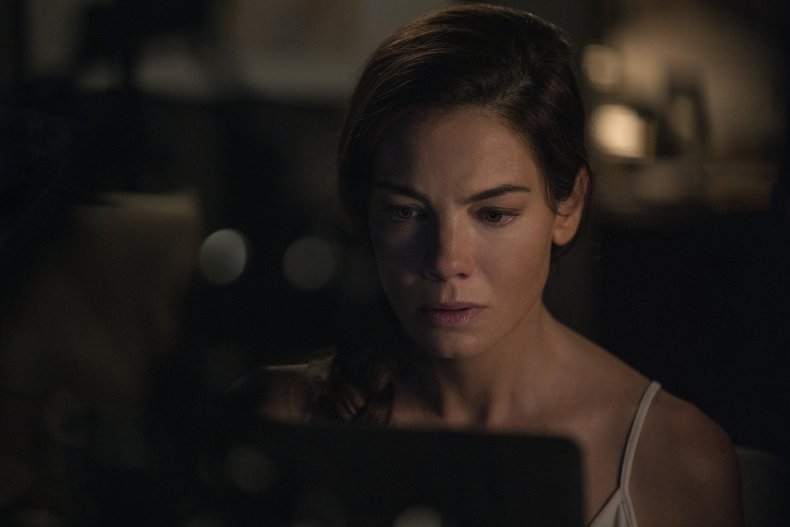 Is There a Trailer?
Netflix has released a trailer for Echoes that gives fans some clues about what may happen in the show.
At the start of the eerie clip, Leni and Gina stand close to each other as they wish each other a happy birthday. They hug and one twin whispers, "Another year," to which the other responds, "Another year."
The camera then cuts to (what we believe to be) Gina discovering that Leni has gone missing. We see missing posters plastered around the town and Bomer's character saying that "she may have been taken."
A series of mysterious clips are then shown, including a dead horse found in the woods, a barn on fire, a diary full of mysterious secrets and a book with a note saying, "You get both lives. Choose."
There are also several scenes indicating that Leni and Gina's secret may not be as well hidden as they thought, including a computer screen with the words "I know everything" written across it.
Fans will have to wait until the episodes are released to find out what it all means—and whether Leni is still alive.