Anders Breivik: Prison Treatment Is 'Inhuman'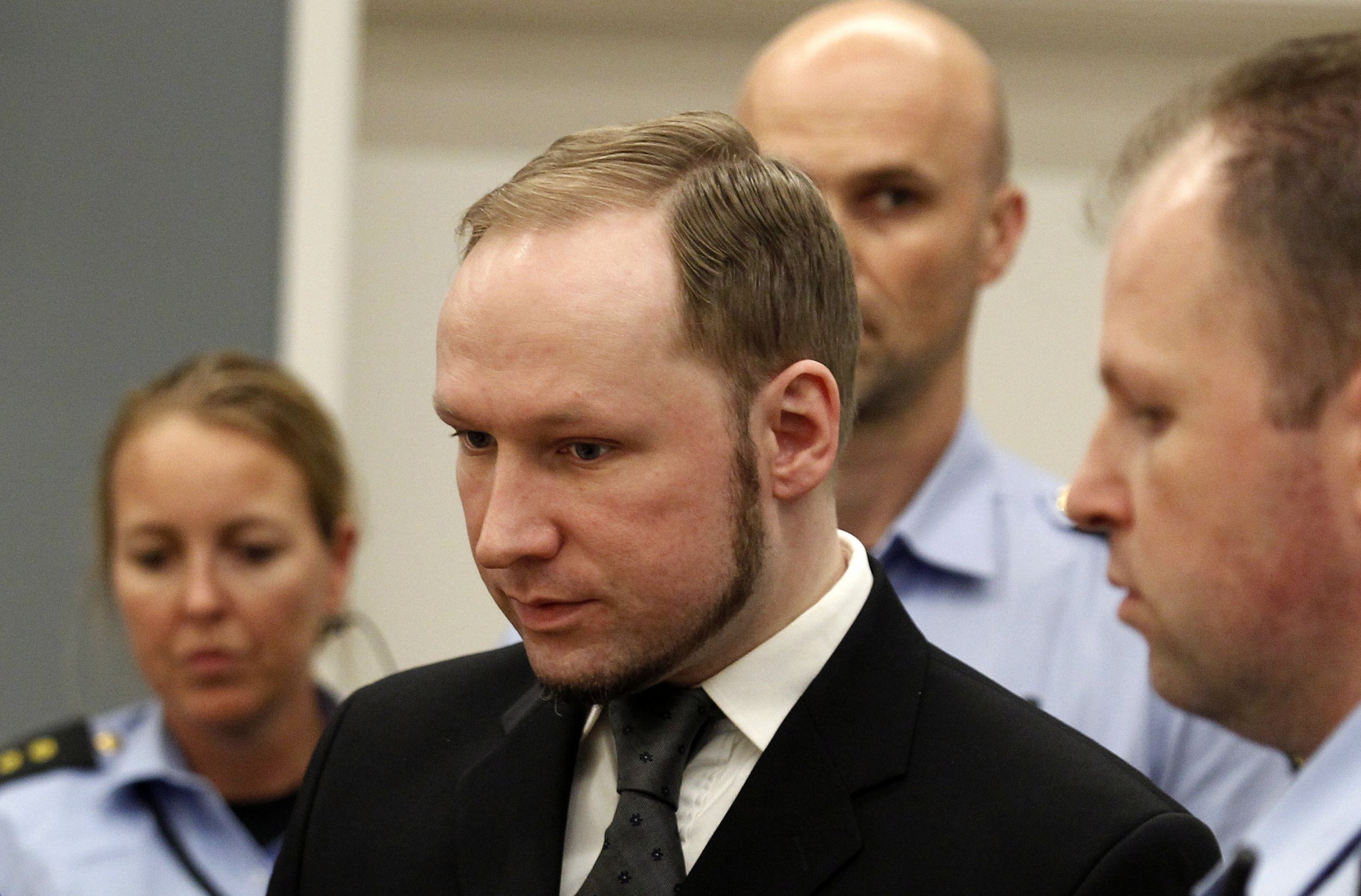 Anders Behring Breivik, the far-right extremist who murdered 77 people in Norway in 2011, has said his treatment in prison is "inhuman."
Breivik, who is held in a high-security jail in Norway and has his contact with other people inside and outside prison strictly limited, is suing the Norwegian state over his treatment, which he claims is in contravention of the European Convention on Human Rights.
Norway's Attorney General has dismissed Breivik's complaints and strongly defended his treatment. A document submitted to Oslo District court reportedly said that the killer has access to three cells to allow him space to study, sleep and exercise.
"There are limits to his contact with the outside world which are of course strict — it pretty much has to be that way — but he is not totally excluded from all contact with other people," Marius Emberland, the lawyer who will defend the state at the hearing, told AFP. Breivik interacts with guards and professional staff but not other inmates, Sky News reported.
Breivik's lawyer said he suffers from "clear isolation damage." He is also claiming the state is not respecting his right to a private and family life.
A hearing will be held at the prison later this month. Breivik was sentenced to 21 years in jail in August 2012.