How Pink Floyd Made 'Dark Side of the Moon'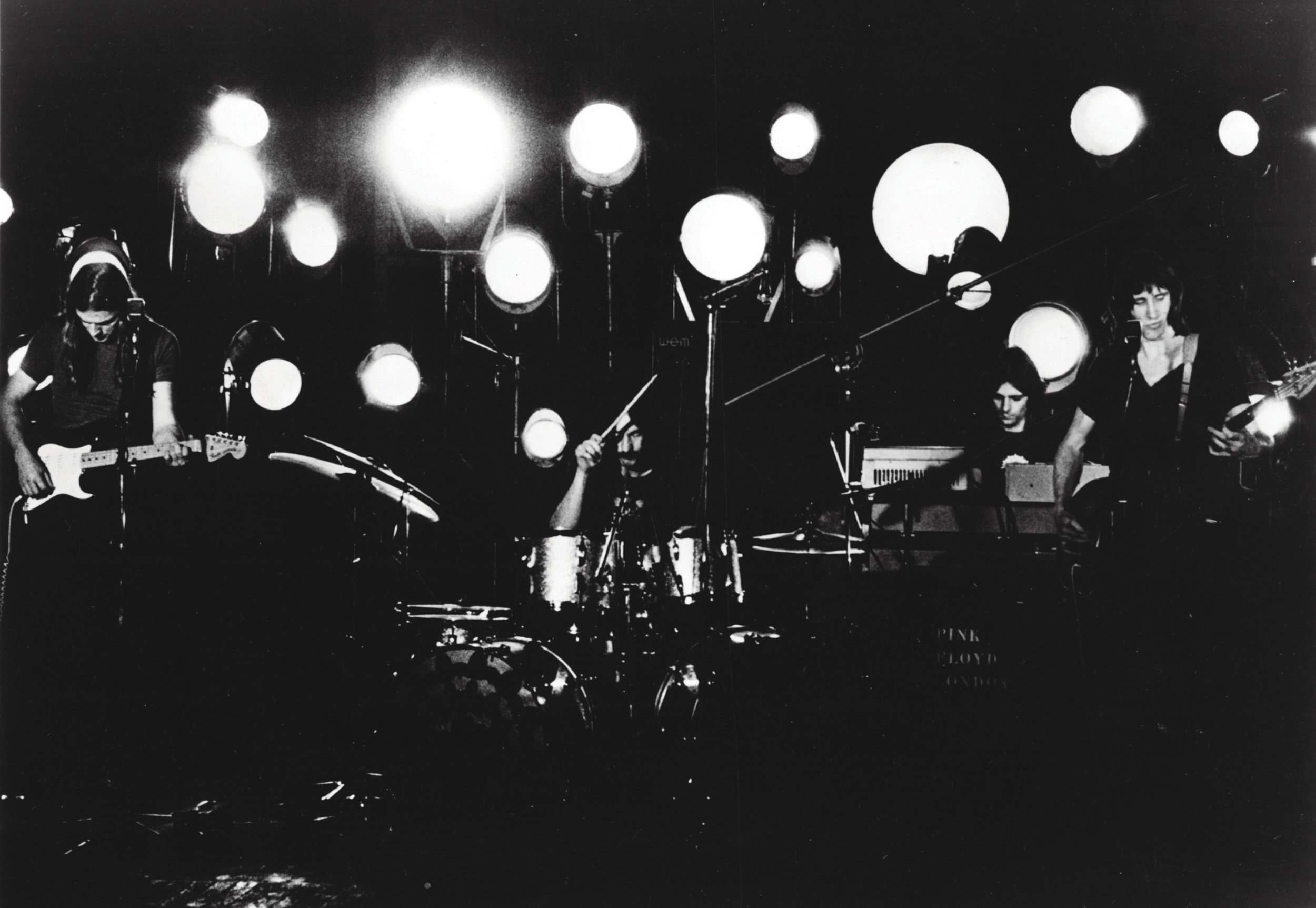 In 1973, Pink Floyd were looking to record an album that would redefine the band. What they created redefined rock itself. In its latest special edition, Newsweek looks back at the making of the band's seminal album Dark Side of the Moon.
By 1971, Pink Floyd were eager to shed the "space rock" moniker that had been attached to their music. Roger Waters, in particular, was looking to use the band as a means of communicating ideas about everyday life rather than just psychedelic imagery about interstellar travel. In addition, he remained troubled by the fate of his friend and former bandmate, Syd Barrett, and was looking for a way to communicate those feelings of madness and isolation in song. "Syd had been the central creative force in the early days, and so his having succumbed to schizophrenia was an enormous blow," he said in an interview with Rolling Stone. "And also, when you see that happening to someone you've been very close friends with and known more or less your whole life, it really concentrates the mind on how ephemeral one's sensibilities and mental capacities can be. For me, it was very much, 'There but for the grace of God go I.'"
Gathering at Nick Mason's house, the band began discussing ideas when Waters described his concept for the new record. He was quoted as saying by author John Harris, "I remember sitting in [Mason's] kitchen and explaining this idea; that the whole record might be about the pressures and preoccupations that divert us from our potential for positive action, if you like."
With this central theme decided upon, the group began putting down musical ideas and repurposing others. A piece the band had composed for the film Zabriskie Point entitled "The Violent Sequence" became the foundation for the track "Us and Them," for example.
Waters was also eager to expand the band's horizons lyrically—to have the songs actually say something clearly rather than stick with the abstract direction they had taken previously. "I think we all thought—and Roger definitely thought—that a lot of the lyrics we had been using were a little too indirect," David Gilmour told Rolling Stone. "There was definitely a feeling that the words were going to be very clear and specific. That was a leap forward. Things would mean what they meant. That was a distinct step away from what we had done before."
At the start of 1972, Pink Floyd had assembled the pieces of what they were now calling Dark Side of the Moon: A Piece for Assorted Lunatics. Unfortunately, they learned another band, Medicine Head, had just released an album with the same name. As a result, Pink Floyd retitled the work Eclipse and began rehearsals to debut the album live in a series of shows in the early part of the year. Despite some technical glitches (such as a power failure during an early performance of "Money" in Brighton), the new material was well-received by both fans and the press. And, when Medicine Head's album failed to generate much interest, the work reverted to its original title: Dark Side of the Moon (the "The" wasn't added to the title until the 2003 reissue).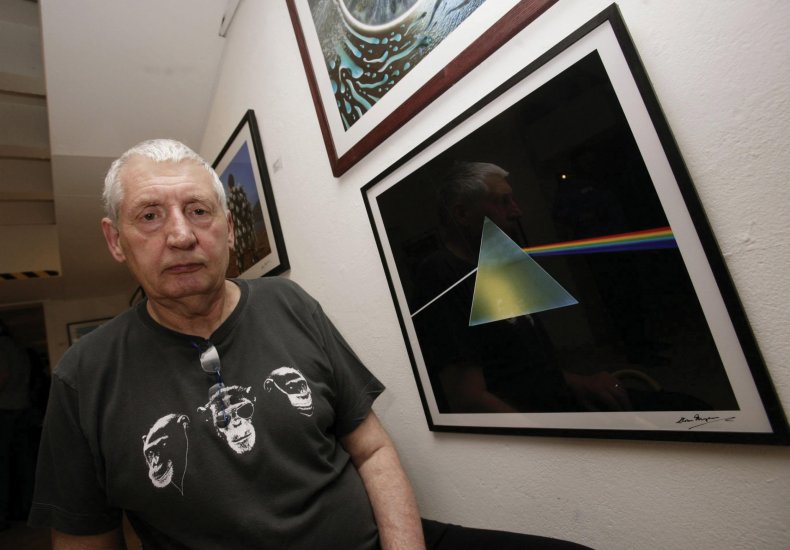 After a break, during which the band recorded 1972's Obscured by Clouds as the soundtrack to Barbet Schroeder's film La Vallée, Pink Floyd convened at Abbey Road studios in May of 1972 and, with engineer Alan Parsons, they began working on Dark Side of the Moon in earnest. Having road-tested the songs for several months, the band was functioning as a tight unit, and Parsons remembered the recording process as being a relaxed and creative one. "When we worked depended on which day of the week it was," he told Rolling Stone. "If it was football night, we would always finish early; if it was Monty Python night, we'd do the same. Roger was very into football. He was into playing it, as well. There was a Pink Floyd football team. Very often, they'd stop for Monty Python and leave me to do a rough mix. That was quite fulfilling for me. I got to put my own mark on it."
The first song laid down for Dark Side of the Moon was "Us and Them," followed by "Money" a week later. For the latter song's unique intro, in which cash registers, paper money and coins clang, rip and jangle in time with the opening bass riff, Roger Waters and Nick Mason created some of the sounds at home. "I had drilled holes in old pennies and then threaded them on to strings," Mason recalled in his autobiography Inside Out. "They gave one sound on the loop of seven. Roger had recorded coins swirling around in the mixing bowl [his wife] Judy used for her pottery. Each sound was measured out on the tape with a ruler before being cut to the same length and then carefully spliced together."
For the close of side one, Richard Wright had composed an instrumental piece that had various names, ranging from "The Mortality Sequence" to "The Religious Section." The band felt the song needed something more, and after Parsons's suggestion of audio from a NASA spacewalk was rejected, he found singer Clare Torry—who was a regular session performer at Abbey Road. Brought into the studio, she was given no real instruction from the band other than to basically wing it. "We said, 'Just busk it,'" Richard Wright said in Comfortably Numb. "We told her, 'Just go in and improvise.' Think about death, think about horror, which she did and came out with this wonderful vocal."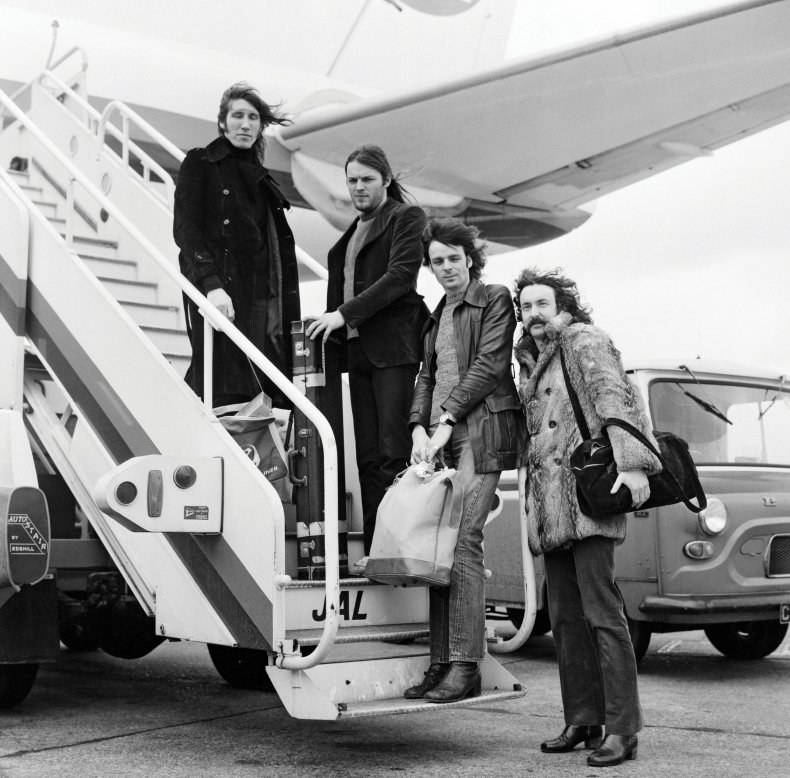 Another one of the key components of Dark Side is the number of vocal drop-ins that appear throughout the album. Laughter, echoing voices and random asides like "I am not frightened of dying" drift in and out of the music, making listeners feel as though they are inside the band's collective heads. To gather these various sound bites, Waters began questioning anyone who came through the studio. "I wrote all the questions down on a set of cards, and they were in sequence," he said, as quoted by Harris. "A ton of people did it. Each person would read the top card and answer it—with no one else in the room—and then take that card off and do the next one. So, for instance, when it said, 'When was the last time you were violent?' they would answer that, and the next card said, 'Were you in the right?' The idea was to stimulate people to speak in ways that would provide essential color for the record." One of the people interviewed was Paul McCartney, but the band was displeased with his answers. "He was the only person who found it necessary to perform, which was useless, of course," Harris quoted Waters as saying. "He didn't want to give anything away. We needed people that were open and direct."
Perhaps the album's most famous quote came not from a celebrity, band member, engineer or roadie, but from the doorman at Abbey Road—a soft-spoken Irishman named Gerry O'Driscoll. When asked for his thoughts on the album's title, he said plainly, "There is no dark side of the moon, really. As a matter of fact, it's all dark."
Released March 1, 1973, to universal acclaim, Dark Side of the Moon was hailed by everyone who heard it as an instant classic. After Waters's wife, Judy, first heard the album she burst into tears. "I thought, 'That's a very good sign,'" Waters said to Harris. "'We've definitely got something here.'" The album has gone platinum more than 15 times since its release and has come to be regarded as one of the defining rock albums of the '70s. It remained on the Billboard charts for 736 weeks from 1973 to 1988, placing it in the Guinness Book of World Records. The band, too, saw its fortunes changed by Dark Side's success. "We were selling out 12,000-15,000 seater venues in America," Gilmour told Q magazine in 1992, "but thereafter we could sell out vast football stadiums, and we had to change our way of doing shows." For Waters, creating the definitive rock commentary on madness and isolation came at a steep price. "Dark Side of the Moon finished off Pink Floyd once and for all," he told Chris Salewicz of Radio K.A.O.S. in 1987. "To be that successful is the aim of every group. And once you've cracked it, it's all over."
This article appears in Newsweek's Special Edition, Pink Floyd, by Issue Editor Jeremy Brown.