Do Not Eat Romaine Lettuce, CDC Warns after E. Coli Outbreak
The Centers for Disease Control and Prevention announced a multistate E.coli outbreak linked to romaine lettuce after 53 cases were reported in 16 states since April 9. All contaminated lettuce was traced back to Yuma, Arizona, and the public is advised to not buy or consume romaine lettuce unless it can be confirmed that it was not grown in here.
"Unless the source of the product is known, consumers anywhere in the United States who have any store-bought romaine lettuce at home should not eat it and should throw it away, even if some of it was eaten and no one has gotten sick," the CDC said.
According to the CDC announcement, there have been 53 cases of E.coli infections linked to romaine lettuce, 31 of which were severe enough to require hospitalization. Of the hospitalizations, five patients developed a type of kidney failure called hemolytic uremic syndrome. There are no reported deaths as of Friday at 4 p.m. EDT. As of yet, the infected states include : Connecticut, New York, New Jersey, Pennsylvania, Ohio, Michigan, Illinois, Virginia, Missouri, Louisiana, Arizona, California, Idaho, Montana, Washington and Alaska.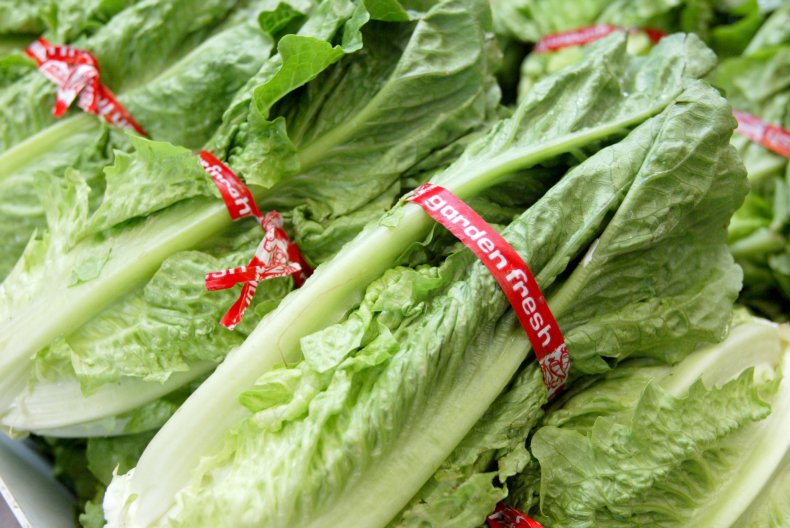 The current CDC warnings cover whole heads and hearts of romaine lettuce, as well as chopped romaine, salads and salad mixes that contain romaine. The CDC has yet to narrow down the contaminated lettuce to a particular brand, common grower, supplier, or distributor.
Consumers as well as restaurants and retailers are advised to throw away any lettuce if they can't confirm where it's from.
The CDC report that most people will experience symptoms of E.coli infection within three to four days after eating or drinking the contaminated item. These symptoms include severe stomach cramps, diarrhea and vomiting. For some, the illness may include a fever.
Although only five to 10 percent of those with E.coli infections will develop hemolytic uremic syndrome, for those that do, the condition can be serious. Symptoms of hemolytic uremic syndrome include less urination, feeling very tired, and losing color in the cheeks. The condition requires hospitalization and although most patients will recover, some may experience permanent kidney damage or die.