E. coli Deaths Mounting From Romaine Lettuce, CDC Announces; How to Minimize Contamination Risk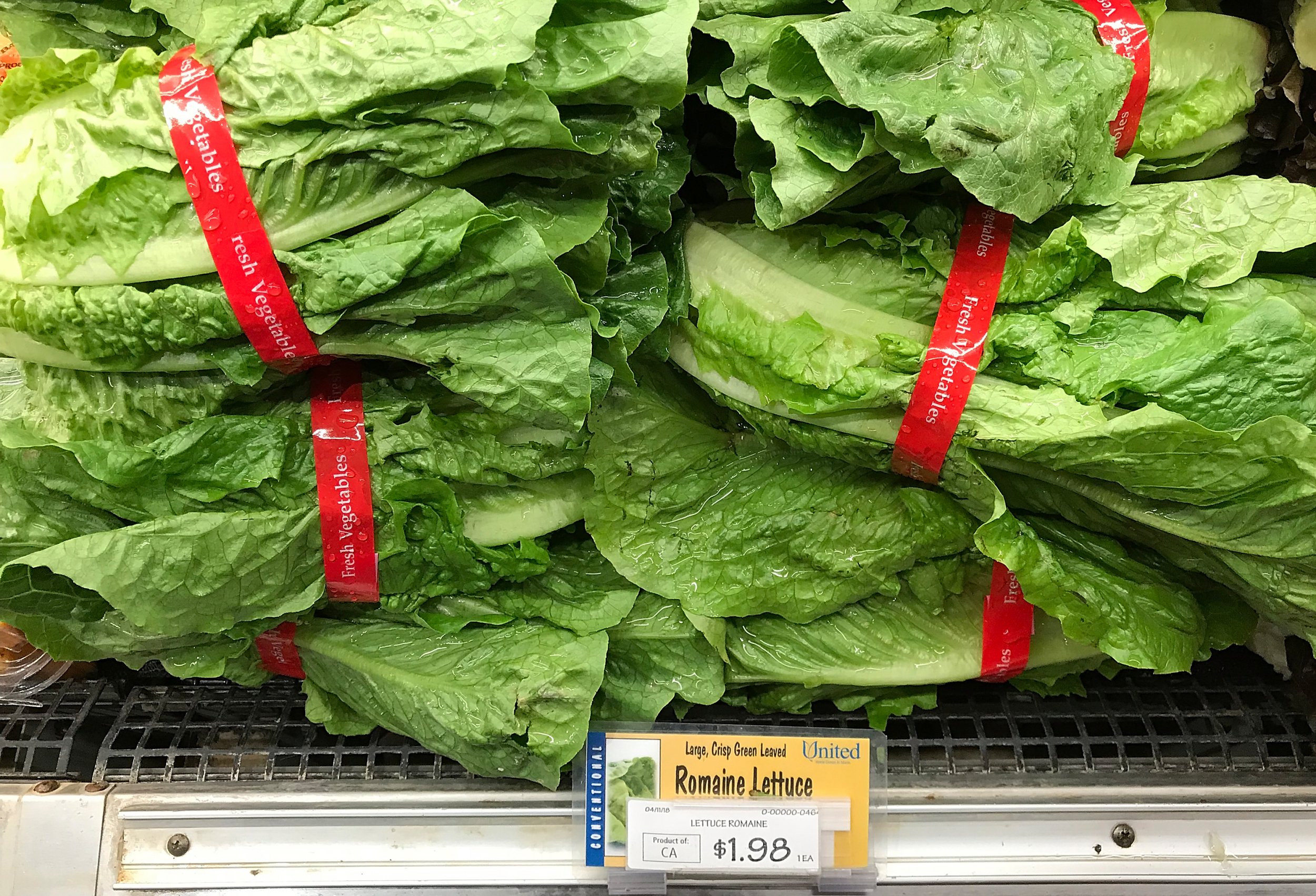 On Friday, the Centers for Disease Control and Prevention (CDC) announced four more deaths related to the recent romaine-lettuce E. coli outbreak. This brings the death toll to five. However, the health agency confirmed the last crop of contaminated lettuce was shipped April 26, and it's highly unlikely that any more of that lettuce is still on store shelves.
Two deaths were reported in Minnesota, one in Arkansas and one in New York.
In addition to the new deaths, Friday's CDC announcement also confirmed there were 25 more ill people confirmed since the last update, on May 16.
Since the initial announcement that some romaine lettuce was contaminated with E. coli there have been five deaths, 89 hospitalizations and 197 cases reported in 35 states.
The outbreak was linked to romaine lettuce originating from the Yuma growing region in Arizona. Although the deaths and cases continue to add up, the CDC assure that it is now safe to eat romaine lettuce again. It takes two to three weeks from when a person becomes sick with E. coli for the case to be reported to the CDC. For that reason, the announcement is delayed. The last shipment of the potentially contaminated lettuce went out five weeks ago. As the produce does not have a very long shelf life, only 21 days, it's highly unlikely there is more contaminated lettuce for sale in shops and supermarkets.
Although it is safe to eat romaine lettuce again, that does not mean the risk of E. coli contamination is over. The specific type of E. coli linked to this outbreak makes 265,000 people in the U.S. sick, sends 3,600 to the hospital and kills about 30 each year, the CDC reported. People of any age can become sick, although the very young and the elderly are more likely to develop serious symptoms.
You cannot completely protect yourself from E. coli, but there are ways to minimize the risk. For example, the CDC emphasize that proper hygiene is the most effective way to minimize this risk. This includes washing hands after using the bathroom or after changing a baby's diaper; washing your hands after contact with an animal; and washing your hands before preparing food.
In addition, proper food preparation is key. Make sure to wash all fruits and vegetables with running water before consumption, and cook meat thoroughly. Also avoid cross contamination while cooking, such as letting utensils that came into contact with raw meat touch other parts of a meal. Lastly, avoiding unpasteurized dairy products will also help reduce your chances of E. coli contamination.