The Economist Retracts a Book Review Complaining That a Historical Account of Slavery Depicted Slaves as 'Victims'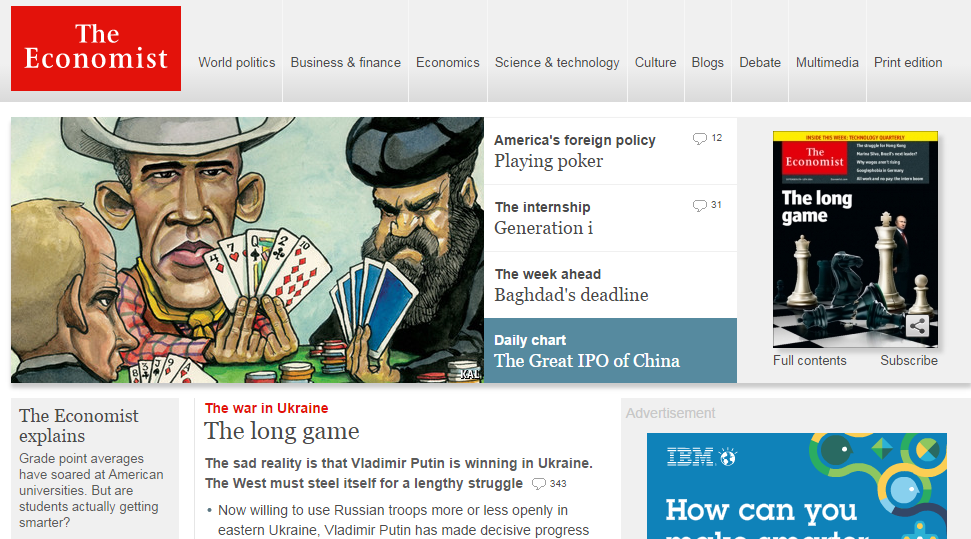 The Economist, a weekly magazine that prides itself on tearing down "an unworthy, timid ignorance obstructing our progress," has taken the rather extraordinary step of retracting a book review that criticized a historical account of slavery for depicting African-Americans as victims and whites as victimizers.
The unbylined review complained that Cornell professor Edward Baptist failed to write "an objective history of slavery" in his book The Half Has Never Been Told: Slavery and the Making of American Capitalism. "Almost all the blacks in his book are victims, almost all the whites villains," wrote the critic about a system that brought more than 12.5 million black slaves to the Americas to produce profits for white slaveholders.
Atlantic correspondent Ta-Nehisi Coates was among the first to draw attention to the review on Twitter, where, fittingly, his avatar appears as Ulysses S. Grant:
On Friday, after outrage spread, The Economist published an apology and withdrew the review, while archiving its full text "in the interest of in the interests of transparency."
"There has been widespread criticism of this, and rightly so," an unnamed editor writes. "Slavery was an evil system, in which the great majority of victims were blacks, and the great majority of whites involved in slavery were willing participants and beneficiaries of that evil. We regret having published this and apologise for having done so."
As Coates noted on Twitter, the apology itself is an extraordinary step: "I know I am old, because I am shocked they apologized. I read much much worse isht all through the 90s. No on ever apologized."
Meanwhile, the unfortunate incident generated a mocking Twitter hashtag: #EconomistBookReviews, proposing similarly tone-deaf responses to historical atrocities:
The author of the actual review, however, still remains a mystery.