Is Elizabeth Warren's Plan for Free College Feasible? Economists Doubt Wealth Tax Will Raise Enough Funds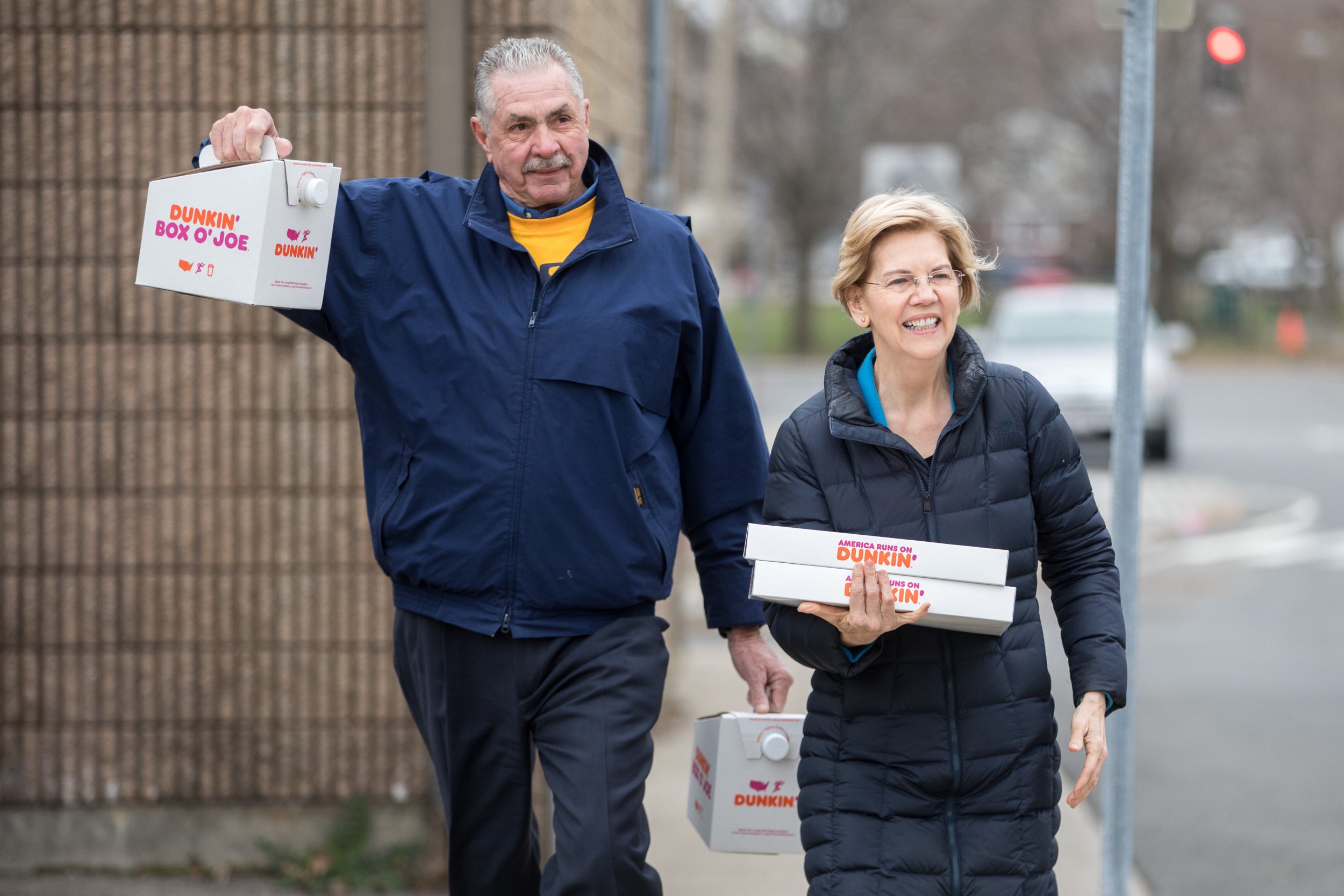 Senator Elizabeth Warren's plan to cancel $1.25 trillion in student debt loan and offer free college education to all Americans, which was publicized Monday, might need more funding than her proposed increased corporate taxes would generate, economists told Newsweek.
On Monday, Warren announced a bold plan to cancel as much as $50,000in debt for 42 million Americans, eliminate undergraduate tuition at public universities and colleges, help students pay for non-tuition fees like room and board, create a $50 billion fund for Historically Black Colleges and Universities and expand the pool of people who can receive federal Pell Grants to help pay for college.
To pay for all this, Warren proposed increasing taxes on wealthy individuals. She has advocated increasing taxes on the country's most wealthy families and corporations to generate an estimated $2.75 trillion over 10 years.
Economists, however, questioned whether the tax would be able to pay for all of Warren's announced proposals, which also include a guarantee of universal child care and expanding affordable housing.
"It's not as though we should think of these [as] unaffordable, but there probably will have to be some additional tax revenue," Dean Baker, a senior economist at the Center for Economic and Policy Research, told Newsweek. Baker also noted that the election campaign was in its early stages and Republicans frequently talk about tax cuts without saying where that money would come fromeither.
A Warren campaign aide told Newsweek that the so-called Ultra-Millionaire Tax would pay for universal child care and the college debt and tuition policies and generate nearly $1 trillion more.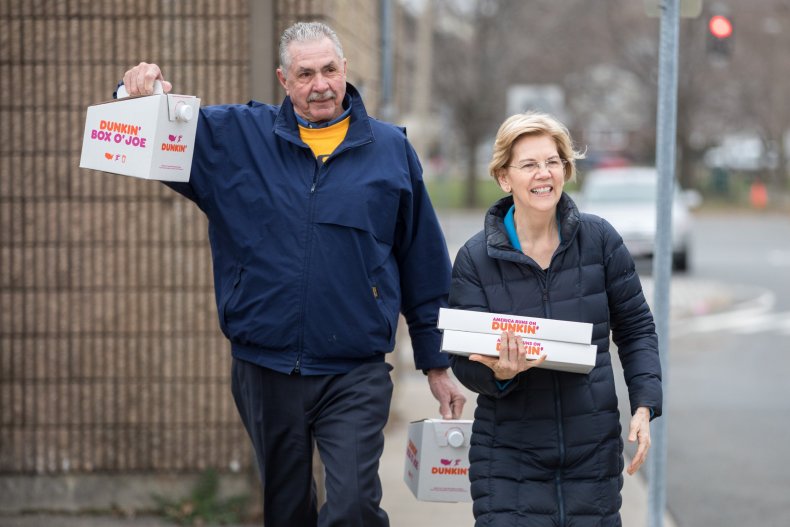 In announcing the proposal, Warren's campaign wrote that "experts find that my debt cancellation plan will create an economic stimulus, and study after study shows that investments in higher education provide huge returns for every dollar." Progressives cheered Warren's plan to wipe out much of the $1.5 trillion in student debt, which has experienced nearly 157 percent cumulative growth in the last 11 years.
But concerns echo sentiments about affordability expressed during the 2016 election, when Bernie Sanders promised to provide, along with a number of other social programs,free college across the U.S.
"You have to look at her agenda as a whole to get a sense of it," Ben Ritz, the director of the Progressive Policy Institute's Center for Funding America's Future, told Newsweek. "I think that even though the taxes on the wealthy are probably enough to pay for this one specific thing, you can only tap that wealth this many times. And in the aggregate, what she's proposing is probably not feasible," Ritz continued, saying that in order to implement her policies, Warren's proposals might require a tax on the middle class.
While some cheered the offer of free universal education, others, including Mechele Dickerson, a law school professor at the University of Texas at Austin, disputed the benefit of offering full tuition to all students, including "hedge fund children."
Others questioned why a tax on the wealthy should go to addressing college debt. According to the Bureau of Labor, individuals who receive a bachelor's degree earn, on average, $1,173 per week and those with a doctoral degree bring in $1,743. But those who receive a high school diploma make, on average, just $712 per week.
"A huge portion of the returns to postsecondary education are private, meaning they are enjoyed by only the person who earned the degree," Beth Akers, a senior fellow at the Manhattan Institute, told Newsweek. "College graduates, even those with debt, are among the most well-off people in our economy. It's misguided to think that a bailout for these folks should be the first place we spend the revenue raised from a tax on the ultra-rich."
Other analysts noted Warren's plan would benefit communities of color and address inequality in the education system. Warren emphasized these objectives in her announcement, writing "95 percent of Black students attending a for-profit college took out student loans, and a staggering 75 percent of Black students who did not complete their program at a for-profit college defaulted."
"We got into this crisis because state governments and the federal government decided that instead of treating higher education like our public school system—free and accessible to all Americans—they'd rather cut taxes for billionaires and giant corporations and offload the cost of higher education onto students and their families. The student debt crisis is the direct result of this failed experiment," Warren wrote in a lengthy Medium post outlining her proposals. "Once we've cleared out the debt that's holding down an entire generation of Americans, we must ensure that we never have another student debt crisis again."