As Democrats scramble to keep their minimum wage hike in President Joe Biden's $1.9 trillion relief package, a new option has been put on the table by Senator Joe Manchin.
The West Virginia Democrat, who is a critical vote when it comes to new relief legislation, has said he will push an amendment to cut the $15 federal minimum wage proposal in the present bill to $11 an hour.
Manchin told reporters on Monday that "$11 is the right place to be. Throwing $15 out there right now just makes it very difficult in rural America."
While progressives have generally decried that idea, it could be a solution to the two major problems the issue faces: the budget reconciliation process (which Democrats are pursuing to pass another relief package without Republican support) and opposition from moderate members of the party.
Economists told Newsweek that Manchin's proposal is likely to be more politically appealing but would result in less people being lifted out of poverty and significantly lower the number of Americans who would see a rise in income.
"An $11 or $12 federal minimum wage would be much more palatable to moderate Democrats than a $15 minimum, given that the negative consequences for employment would be much less," said Bernard Yaros Jr., an economist with Moody's Analytics.
According to a report released earlier this month by the nonpartisan Congressional Budget Office (CBO), raising the minimum wage to $15 by 2025 would increase pay for 17 million people and lift 900,000 out of poverty. But it would also end 1.4 million jobs.
By contrast, an $11 or $12 minimum wage increase would only reduce employment by 160,000 and 290,000 workers, respectively. The estimates, Yaros said, are based on the CBO's minimum wage calculator.
But the calculator also showed that a lower minimum wage would not lift as many Americans out of poverty. An $11 or $12 wage increase would only reduce poverty by as many as 120,000 and 320,000 people, respectively.
"Any of these lower targets would leave many more families in poverty and dramatically reduce the number of people who would get a pay increase," said Ben Zipperer, an economist at the Economic Policy Institute.
Zipperer pointed to a CBO analysis from 2019 that found a $12 minimum wage by 2025 would result in 11 million workers having higher earnings and 0.4 million fewer people in poverty. A $10 wage hike would mean 3.5 million people with higher earnings but essentially a zero reduction in poverty.
"An $11 minimum wage today would represent essentially no improvement in living standards for the lowest-wage workers over the past 50 years," Zipperer said. "This is completely unjustified given that the economy's productivity has doubled over that time period. In fact, had we increased the minimum wage in line with productivity growth over that period, it would be over $20 today."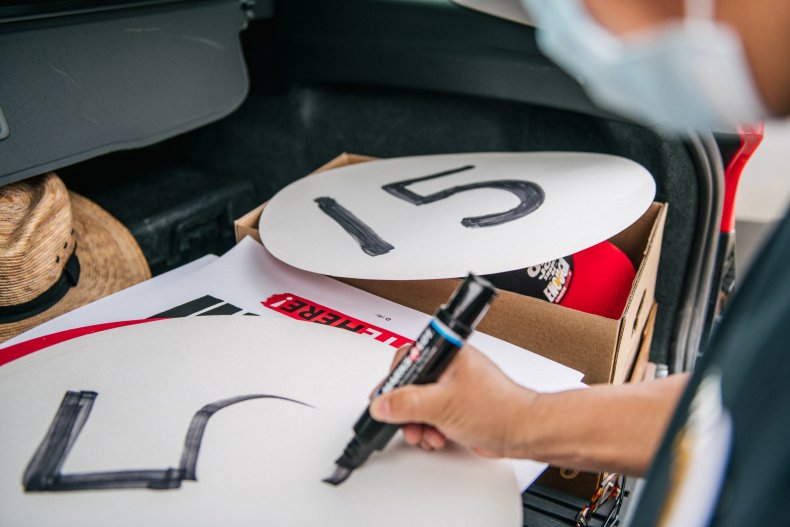 The federal government hasn't raised the minimum wage—now $7.25 an hour—since 2007. But polling has shown Americans overwhelmingly favor an increase. A 2019 poll by the Pew Research Center found that 67 percent of Americans support raising the wage to $15.
Gregory Daco, the chief U.S. economist at Oxford Economics, said that the battle being fought in Congress over the issue is "a once in a lifetime opportunity to redefine some of the political agenda."
But he noted that it's important for lawmakers to strike the appropriate balance between raising income (and lifting people out of poverty) and the potential job losses from making hiring more costly for companies.
"Finding that right balance at let's say $11 or $12 would essentially work towards avoiding more of the negative effects while losing a little bit less of the positive effects," Daco said. "So I think, on net, it's perhaps an approach that would strike a palatable political ground as well as a favorable economic ground. Perhaps that might be an optimal solution in a sense."