Economists' Silence on Racism Is 100 Years in the Making | Opinion
Three years ago, Alice Wu's thesis about overtly sexist language found on a forum used by job market candidates, followed by sexual assault allegations against star economist Roland Fryer less than two years later, represented a tipping point in the gender dynamics within the field of economics. Many Wu's paper as the catalyst to institutional change in the economics profession with respect to gender. As a result, the American Economic Association decided to establish a Committee on Equity, Diversity and Professional Conduct, which administered and published a profession-wide climate survey. What the survey revealed was another deep-rooted problem, one that black economists have known for nearly a century: Economics has a race problem.
According to the climate survey, black economists were less likely than non-black economists to agree that their race or ethnicity was respected in the profession by a margin of 56 percentage points. Black economists were also more likely to report that their race was associated with feeling socially excluded in the profession. Perhaps even more concerning, over 30 percent of black respondents said they chose not to apply for a job in order to avoid harassment, discrimination or unfair treatment—compared to only 15 percent of non-black respondents.
For black women, over 60 percent report experiencing racial discrimination, gender discrimination or both. Black women also take the most measures to avoid possible harassment, discrimination or unfair/disrespectful treatment, on average, compared to white and Asian respondents (regardless of gender). Twenty-nine percent of black women report that they have experienced discrimination in promotion, and nearly 40 percent report experiencing discrimination in pay. As part of the qualitative analysis, one black woman economist shared candidly that "it was a mistake for me to choose this field," explaining that she would not recommend the field to her own child because of how toxic it is for black people. Fanta Traore, co-founder and COO of the Sadie Collective, a non-profit organization that seeks to increase the representation of black women in economics and related fields, names these findings as evidence of "structural violence.".
Though these findings may be news to some, they are all-too familiar to black economists at-large. Last week, in the wake of the nationwide protests against police brutality, the National Economic Association—founded 50 years ago as The Caucus of Black Economists—released a statement reaffirming its longstanding commitment to fighting systemic anti-black racism by citing the deaths of George Floyd, Breonna Taylor, Tony McDade and Ahmaud Arbery, as well as how COVID-19 disproportionately impacts black Americans. Unlike many of the statements we've seen from corporations and professional organizations recently, theirs does not ring hollow because they have been steadfastly committed for 50 years to anti-racism through research, teaching, mentorship and advocacy.
In response to a Twitter thread by one of us, which effectively called out the harmful silence among economists amid the protests, many non-black economists have shared that they "do not know what to say" at such a time as this. Others stated that economics is not the discipline that weighs in on "social issues."
Herein lies the problem, as one graduate student notes that "the identities of economists have not yet required them to think deeply about race and violence or their intersection, which is at the crux of the lack of diversity and inclusion within the profession." In other words, the silence among non-black economists is a function of their inability to confront the anti-black racism that is embedded throughout every aspect of the discipline.
For example, within a one-month period during the height of media coverage concerning COVID-19, 42 economists were either cited or contributed to op-eds and/or The Upshot. None of them identified as black despite growing evidence, at the time, about racial health disparities related to COVID-19.
What's more, between 1990 and 2018, the five top journals in economics published 29 out of 7567 papers that explicitly addressed race/ethnicity. Put another way, less than half of one percent of all peer-reviewed top-five economics papers address race/ethnicity.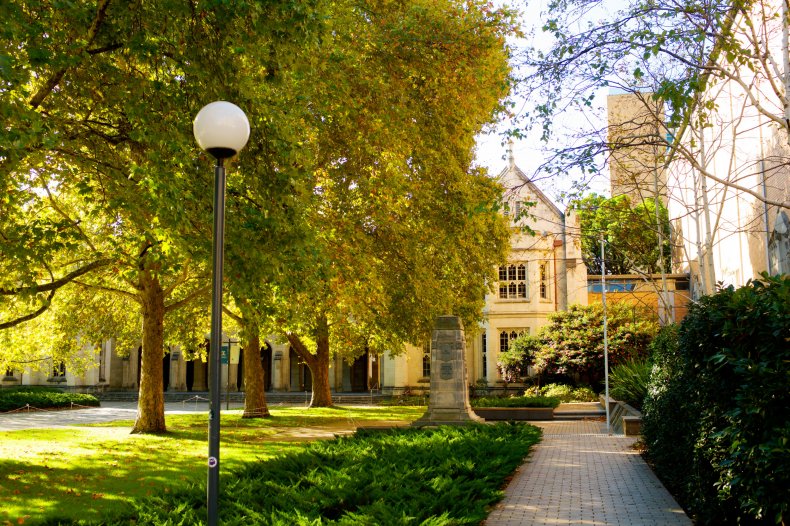 And currently, the American Economic Association's summer program, which has been essential in creating a pipeline of minority economists to different institutions and graduate programs, accounts for 2.7 percent of the annual program services budget for the American Economic Association. To put that in perspective, "website content, maintenance and management" accounts for 3.4 percent of the same budget. Essentially, the American Economic Association spends more money on website upkeep than on a program that has accounted for nearly 20 percent of all Ph.D.s awarded to minorities in economics.
To address its race problem, the economics profession should take its cue both from seasoned organizations like the National Economic Association and from newer organizations like the Sadie Collective. Both organizations condemned anti black racism, stood in solidarity with protesters and have committed to ensuring that black lives and voices are prioritized.
At this time, many economic and policy organizations, especially those that conduct research that informs the policies surrounding black communities, have yet to publicly condemn anti-black racism or recognize the nationwide protests. Some individuals in these organizations have instead resorted to sending black colleagues and students, with whom they do not regularly interact, messages about their newfound understanding with respect to racism and #BlackLivesMatter—or releasing internal messages that gloss over the inequities experienced by their black colleagues.
While personal reflection is necessary for moving forward, it is not sufficient. There are tangible steps that individuals and institutions need to take at this very moment to ensure that black colleagues and students are supported and heard within economics and related fields.
Below we outline three initial steps non-black individuals can take at this time to address anti-black racism:
Commit to multi-year or recurring funding for existing initiatives in the profession that are actively anti-racist, such as the Sadie Collective, which is the first non-profit organization to uniquely address the pipeline and pathway problem for black women, and the Women's Institute for Science, Equity and Race, which conducts women-focused policy research on the well-being of Asian, Black, Hispanic, Native American and multiracial women.
Avoid "gatekeeping" behavior in the peer-review process for journal publication. As a reviewer or editor, ask yourself if you are actively censoring papers that have language that refers to discrimination and racism.
Conduct more thorough literature reviews that include relevant publications by black authors. Papers by black economists are often overlooked, as writers, reviewers and editors cite papers by people within their own (insular) networks—even when these papers are pre-dated by papers by black economists that are not cited.
Dania V. Francis (@DaniaFrancis) is an assistant professor of economics at University of Massachusetts, Boston. Her research focuses on racial, socioeconomic and gender disparities in educational settings and in labor markets.
Anna Gifty Opoku-Agyeman (@itsAfronomics) is the co-founder and CEO of the Sadie Collective, the first and only non-profit organization to uniquely address the pipeline and pathway problem for black women in economics and related fields.
The views expressed in this article are the writers' own.