As the Economy Craters, Brazilians Turn to Crowdfunding to Make Their Own Jobs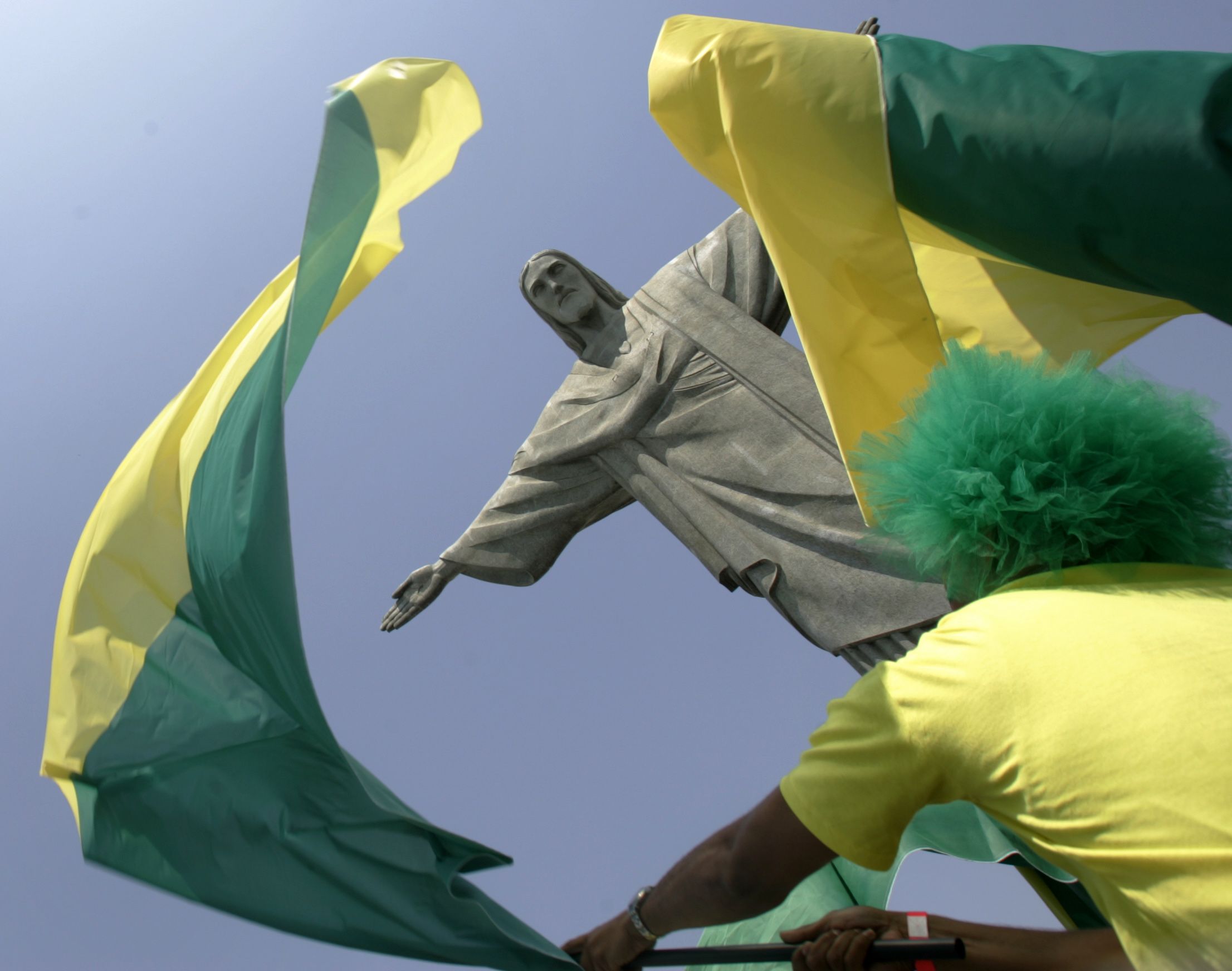 Talal al-Tinawi once dreamed of an affluent life in Damascus, Syria. He was a mechanical engineer by trade, but he owned three clothing stores, an engineering services office, as well as two apartments and a car. But all that was lost when the Syrian civil war erupted in 2011, and al-Tinawi fled Syria to neighboring Lebanon and then arrived in Brazil as a refugee.
Last year, al-Tinawi dreamed up another venture in his new home in Sao Paulo: opening a Syrian restaurant. His engineering degree is not recognized by the Brazilian educational system, so to support his family, he resorted to selling food he makes in his kitchen. To get the money to open the restaurant, he resorted not to a bank but to Kickante, a Brazilian crowdfunding website, to raise the necessary $18,700.
"As a foreigner and a refugee, starting a business is an enormous challenge," al-Tinawi writes in his Kickante profile. Newsweek reached out to al-Tinawi multiple times but received no response. "The laws are very different from my country, the culture is different, and the language is an obstacle. And even harder is to find financing through a bank loan!" Still, al-Tinawi raised over $22,000 to start Talal Culinária Síria.
Brazil is in the midst of its worst economic recession in more than two decades, with its unemployment rate up to 11.2 percent in June. The country has also been deeply shaken by the impeachment of president Dilma Rousseff and the ongoing and mass-scale Petrobras corruption scandal. In uncertain times, entrepreneurs in the country like al-Tinawi are going online to crowdfund money for their projects.
Kickante founder Candice Pascoal says she started the site after working in the music and nonprofit industries, witnessing the dearth of available fundraising tools for Brazilian nongovernmental organizations. She was inspired by its American counterparts Indiegogo and Kickstarter—to a degree. "Kickante comes with a Brazilian flavor," Pascoal tells Newsweek.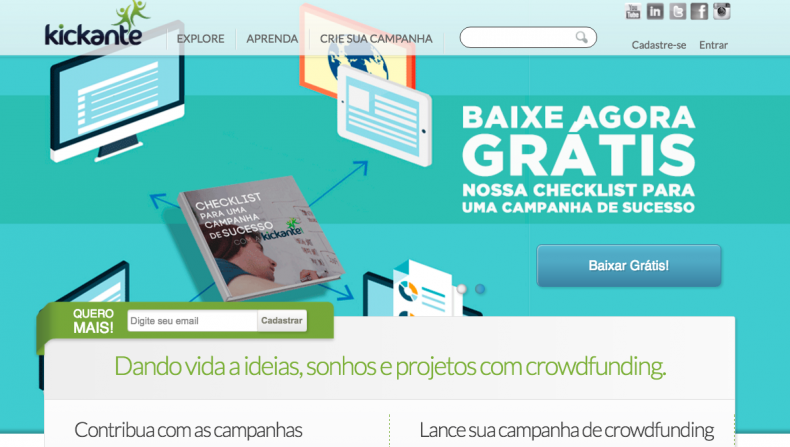 Kickante offers different tools from those in American fundraising projects. Kickante, for example, allows donors to pay in installments—a very common payment method in Brazilian retailers—and it offers free digital marketing consulting lessons, as Brazilians at large have less experience with tools like social media. To encourage the crowdfunding projects, Kickante also donates to every campaign and keeps 12 percent of the money raised.
The Brazilian crowdfunding industry is still smaller than its counterparts in the United States or Europe. Most of the projects are small-scale, focused on social or artistic projects. Environmental ideas are also getting funded, like Greenpeace Brasil's annual calendars.
But for the few tech projects invented by Brazilians, crowdfunding may be the best choice of a very scarce number of options. In addition to the slumping economy, Brazil has little venture capital funds to provide seed money to startups. Private financing through banks is difficult and expensive, Yuri Berezovoy, a Brazilian entrepreneur, tells Newsweek.
"Crowdfunding is both a credibility check for the startup and may open doors for future investors, as well as provides an opportunity to partly fund itself outside of private-equity firms or banks," says Berezovoy, who used crowdfunding to jumpstart Surfer, his electric scooter venture; he met his goal of $9,300.
For Berezovoy, the growth of Kickante is not enough to turn Brazil into an innovation-driven country like Silicon Valley in the United States or some cities in Europe and Asia. He believes there are socioeconomic hurdles that Brazil needs to clear to allow long-term growth in startups. Added value products with a long delivery time, based on a culture oriented to help national innovation, are really targeted to a minority," Berezovoy says.
Both Berezovoy and Pascoal repeatedly brought up the gregarious, giving nature of Brazilians and how crowdfunding is a natural extension of that personality to the internet. "The greatest part of all is that the generosity of the Brazilians [is] shining through this moment of turmoil," Pascoal says. "We feel immensely proud and humble to be offering a tool that foster development and allow innovation to flourish in Brazil."