Is the Economy Finally Showing Real Signs of Life? Maybe. | Opinion
Welcome back. Wall Street, long on a sugar high, had a rough time last week. The S&P 500 was down 2.3 percent as investors bailed from their beloved tech stocks. Of course, the decline comes during the same week that the unemployment picture seemed to improve. I guess good news for us equals bad news for Wall Street. I gave up a long time ago trying to figure it out. Anyway, this week, we attempt to analyze all that conflicting economic stuff and try to figure out when President Trump's new health plan is going to be unveiled. (Is White House Chief of Staff Mark Meadows hiding it?) Maybe we'll find out one day. Also: a little on the new retail revolution. Let's get started: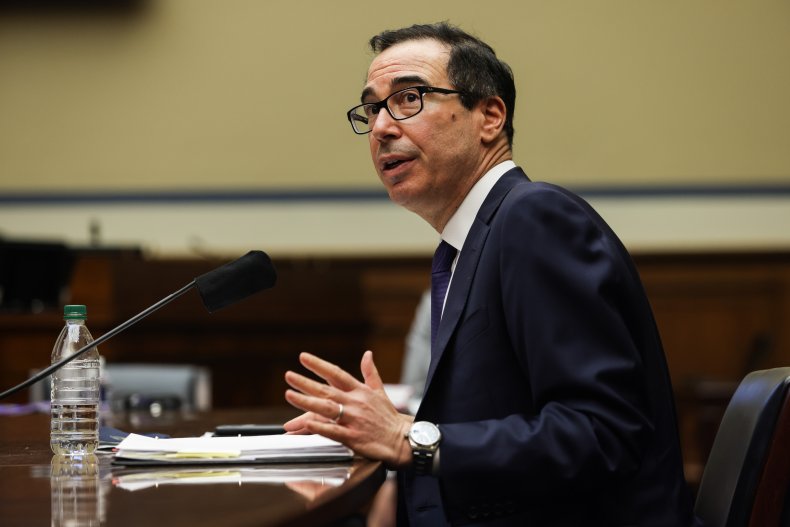 Are We "V" Yet? The so-called "V" recovery is an obsession with the White House. Maybe they got a little more oomph for their argument with the August unemployment rate dipping to a better-than-expected 8.4 percent—thanks to employers adding 1.4 million jobs in August. Meanwhile, Treasury Secretary Steven Mnuchin basically told lawmakers that compared to armageddon, we were actually doing OK. (Though he conceded that we'll still need a new stimulus bill.) But maybe the news wasn't all that cheery in real life. Some 238,000 temp workers were hired for the census. Payroll servicer ADP said that private employers, as opposed to government employers, added 428,000 jobs in August—well below an estimated 1 million. Yeah, unemployment filings went down to just north of 880,000 for the most recent week counted. But that's only the second time the figure has dipped below 1 million since the pandemic/hoax got started on its roll in March. Also keep in mind, as The Wall Street Journal points out, that in February unemployment filings figure was around only 200,000. What to believe? Continue to listen to the Federal Reserve folks. For example: Fed Governor Lael Brainard said at the Brookings Institution that the outlook for the economy was still uncertain and "many households and businesses" still need government help. The best prediction I've seen continues to be from former Fed chief Ben Bernanke. In April, he said at another Brookings event that "in a year or two we should be in a significantly better position." That prediction is still pretty solid.
TrumpCare Watch: The Economic Policy Institute recently pointed out that 12 million Americans have lost their employer-provided health care insurance during the pandemic. So you would think it would be a perfect time for President Trump to unveil his long-anticipated replacement for the Affordable Care Act, a.k.a., Obamacare. You know, given the COVID-19 thing and all. But for three-and-a-half years now, Trump has been touting that the best health care plan ever was just around the corner. Well, still waiting. If you're interested in an accounting of all his promises, have a look at this piece in Kaiser Health News (KHN) that chronicles most of them. Says writer Victoria Knight: "Trump has promised an Obamacare replacement plan five times so far this year. And the plan is always said to be just a few weeks away." You would think that it would be, finally, in the Republican Party's best interest to come up with some sort of scheme soon—other than its stated mission to destroy Obamacare with the help of the U.S. Supreme Court. As The New York Times points out, the Democrats have and will weaponize health care in key races in states like Kentucky, where Amy McGrath is taking on Sen. Mitch McConnell, Obamacare's arch enemy. But so far, no smoke signals from the White House about a "terrific" and "beautiful" health plan that, you know, will be better and cost less than the ACA. One thing coming up, I think, is a Trump executive order that will protect folks with pre-existing conditions from being excluded from health insurance coverage. Just like Obamacare does.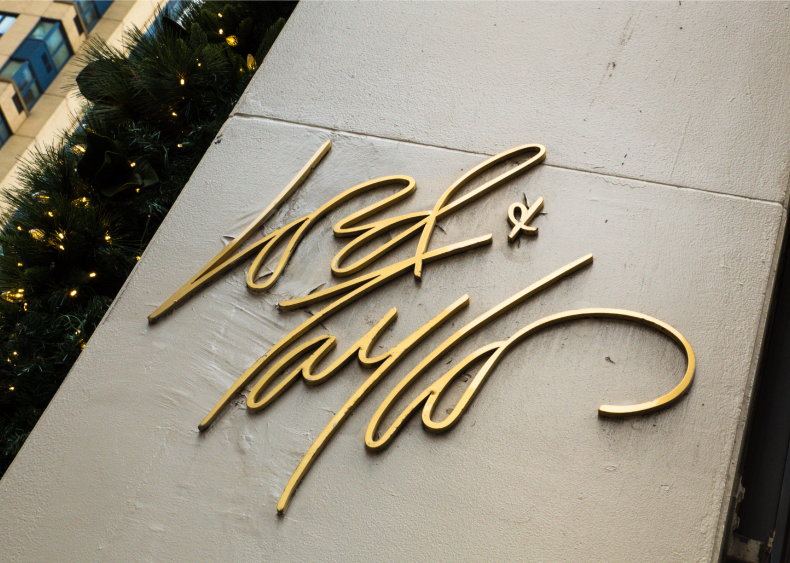 Retail Wasteland: Lord & Taylor officially turned out the lights last week, joining a long list of pandemic-triggered retail collapses. Fast Company magazine, meanwhile, cited stats predicting that 25 percent of the nation's malls will go under in five years as the country emerges from its own version of Chapter 11. But retail troubles started long before the great pandemic recession, or whatever we're in now. I discussed a few of those woes—and the future—with Teri Agins, a fashion industry author and former reporter on the fashion/retail beat at The Wall Street Journal. Her main points: 1. The country has long been "overstored." But "public companies had to grow and kept expanding," she explains. "Before COVID we were all expecting a difficult 2020 because something had to give." Give it did. 2. Clothes don't go in out out of style anymore. Or at least as much as they used to in pre-casual workplace times. 3. Believe it or not, tech partly is to blame. Folks will spend $1,000 or more on a new iPhone, which means "no money left for fashion." 4. Fashion companies, old and new, have gotten good selling online, especially the basics: polo shirts; bras; athletic shoes and so on. Who needs a bunch of store leases? 5. The brick-and-mortar survivors? "Niche players who are small and discrete who really know their customer base," Agins says. Also: those who create "a showroom experience" in fewer locations like Restoration Hardware. Customers go in, look at the furniture, pick a swatch, and then order. That will help survivors "get rid of all that overhead."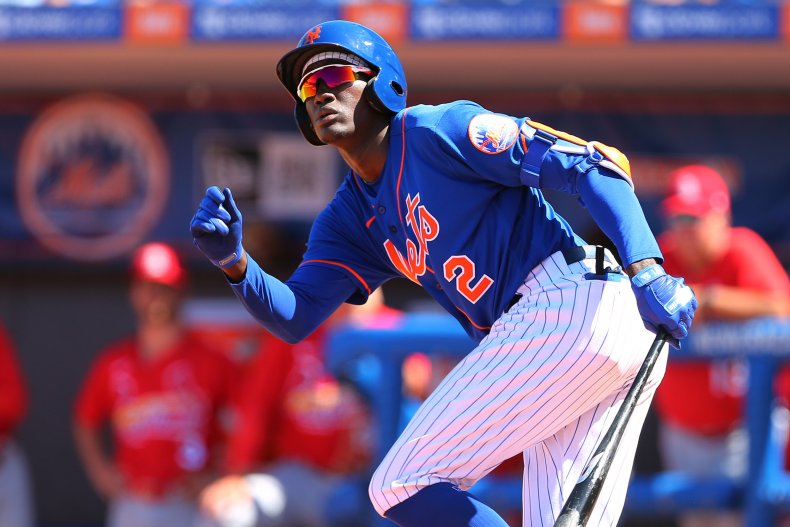 Loose Change: Mets Redemption: Do Major League Baseball owners care about the sins of hedge funder Steven Cohen, who is negotiating to buy the perennially mediocre New York Mets? Cohen, as Wall Street fans know, got into a little hot water after his business SAC Capital pled guilty to insider trading shenanigans in 2013. Cohen avoided indictment himself. But he was put in the penalty box for a couple of years, unable to manage outside money. Still, he does have the resources to revive the major-market Mets, which is what MLB and its owners really care about...Did He Really Say That? Billionaire developer Stephen Ross, the Hudson Yards guy, was asked in a New York Times interview about New York City and bureaucratic bloat. Part of his answer: "The quality of life has gone down, and (Mayor Bill) de Blasio added 25,000 people or something like that... And he doesn't care about the wealthy. It's only about the working class." Yes, he really seemed to complain that de Blasio doesn't care about rich people...But to be fair, and I'm rarely fair: Ross cares about climate change and will donate at least half his wealth per the Gates/Buffett Giving Pledge. Yeah, he hosted a mega-fundraiser for President Trump. But billionaire life is complicated, I guess...On the Street Jukebox: Bright Eyes is out with, as they say, a much-anticipated new album: Down in the Weeds, Where The World Once Was. But what really got my attention was the band's recent cover of Thin Lizzy's "Running Back." Tune in here. Meanwhile, our rock man, David Chiu, is talking-up the documentary, Mr. Soul! It's about the Black arts and culture program Soul!, which was hosted and produced by Ellis Haizlip. The program was aired in the late 60s and early 70s on PBS. "The show targeted a Black audience in the wake of the Black Arts Movement—at a time when there was a lack of Black representation in the media," David says. If you're wondering, some of the greatest musicians of the time, or any time, appeared on the weekly program—from Stevie Wonder and Al Green to Miriam Makeba and Gladys Knight (with her Pips, of course.)...Thanks for reading. I can be reached at h.gilman@newsweek.com. Comments, questions and suggestions welcome.