As Economy Plummeted, Catholic Church Lobbied to Win Over 1 Billion in Taxpayer-Backed Aid: Report
A special exemption from federal regulations on the 500-employee cap allowed the Roman Catholic Church to receive more than $1.4 billion in aid as part of the Coronavirus Aid, Relief, and Economic Security (CARES) Act, the Associated Press reported.
The Catholic Church, with over 1 billion followers worldwide, might have received up to $3.5 billion in coronavirus aid relief, which the church used to pay salaries and to help diocese pay financial settlements of church sexual abuse victims, according to the report.
The loans were paid by the Small Business Administration's Paycheck Protection Program created with the passage of the CARES Act in March, which gave nonprofit groups access to the funding, and was also designed to keep businesses afloat.
"The government grants special dispensation, and that creates a kind of structural favoritism," Micah Schwartzman, a University of Virginia law professor, said in the AP report.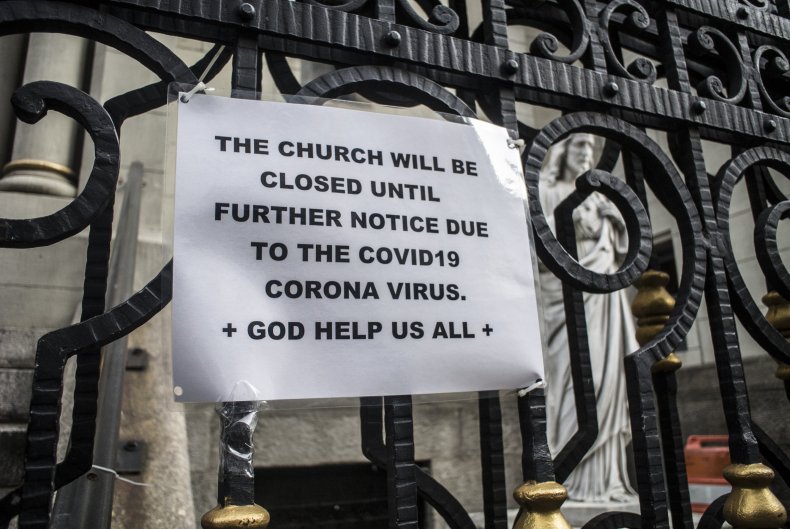 Newsweek reached out to the SBA for comment on loan dispensation, but they did not respond before publication.
Catholic Church dioceses that received the most in federal aid include the New York Archdiocese which received $28 million for executive offices and $1 million for St. Patrick's Cathedral; Catholic Church officials in Orange County, California received four loans totaling $3 million, while diocese in Covington, Kentucky and Knoxville, Tennessee received between $5 million and $10 million from the PPP program.
The diocese in Wheeling-Charleston, West Virginia, which was plagued by an embezzlement and sex scandal perpetrated by a former bishop, received $2 million through the PPP program, and overall at least 40 dioceses that have paid millions in legal settlements since 2018 to victims of sexual abuse by Catholic priests also applied for SBA loans totaling at least $200 million, the AP reported.
The loans were dispensed at about the same time the Catholic Church said they were going broke and were canceling masses and Easter services during the COVID-19 health crisis, according to an analysis by the Catholic News Agency.
"But while some acute effects of the pandemic will still shape the Church in the months to come, the collapsing global economy will have a far more enduring and dramatic impact on parishes, chanceries and other Catholic ministries," The Catholic News Agency reported in May, adding that some Catholic Church organizations had applied for federal loans to avoid layoffs.
Although the Catholic Church has endured global pandemics in the past, the CNA analysis predicted the likelihood of bankruptcies of church diocese, the sale of church properties, and reductions in staffing within the Catholic Church if the economy were to continue its downward trend.