97 Percent of CFOs Surveyed Believe Economic Slowdown or Recession Coming Before End of 2020
Corporate financial officers are forecasting an impending economic downturn, according to a new survey of around 150 chief financial officers conducted by the consulting firm Deloitte.
In its CFO Signals report covering the last quarter of 2019, Deloitte found that 97 percent of CFOs queried believe either an economic slowdown or recession will occur before the end of 2020. This is up from 88 percent one year ago.
Eighty-eight percent of CFOs represented in the survey work at companies generating greater than $1 billion in annual revenue.
And increasing concerns about a reversal of the longest economic expansion in U.S. history come amid related anxieties about Trump administration policies that may be hampering growth. The external risk most frequently cited by CFOs in the survey was a combination of trade policy and tariffs.
By the end of 2018, CFOs "began to cite external factors" such as trade policy "over internal factors as the dominant constraint on their companies' performance," the report noted.
The second-most cited external risk is political turmoil and general instability. Companies are also growing increasingly worried about upcoming election. While the impact of the 2020 election was only cited by a relative handful of respondents, its placement on the chart has moved substantially upward since the third quarter of 2019.
Companies are also feeling the squeeze internally, with the survey finding that key growth metrics are all at or near multi-year lows. Revenue growth fell to a three-year low, earnings growth is at its second-lowest in the survey's history and domestic hiring growth dropped to its second-lowest level in around six years.
"There's not a lot of optimism in those numbers," Sandy Cockrell, Deloitte's Global CFO Program leader, told Newsweek.
Jerome Powell, chairman of the U.S. Federal Reserve, said at a press conference in December that he sensed a "mood of concern, or it's a mood of angst, about growth going forward."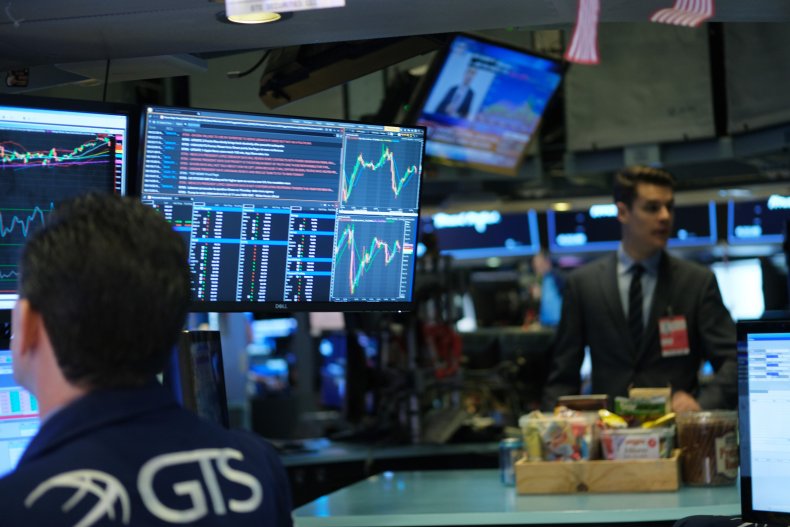 But Cockrell noted that while there was an overwhelming consensus about the certainty of some sort of economic downturn, the predictions are not as dire as they may appear.
Currently, just 3 percent of CFOs believe a recession specifically will occur before the end of 2020, whereas the vast majority believes a less-detrimental economic slowdown will take place. Last year, 15 percent of CFOs predicted a recession.
"If there is a trade deal with China, a lot of the cloud will go away," Cockrell explained. "That is such an unknown. If you look at this demographic of companies who participate in the survey, nearly all of them have supply chains involving China. Once there's clarity, it allows CFOs to do a much more precise level of planning and forecasting."
While Deloitte's survey does not augur well for future growth, if current trends hold, there may be enough economic heft to carry President Donald Trump over the finish line in November, some analysts believe.
"If the economy a year from now is the same as it is today, or roughly so, then the power of incumbency is strong and Trump's election odds are very good, particularly if Democrats aren't enthusiastic and don't get out to vote," Mark Zandi, chief economist at Moody's Analytics, said in a statement in October. "It's about turnout."
Zandi and his colleagues published a report showing that several different economic models Moody's has historically used suggest a re-election victory for Trump. That said, much depends on what happens over the next 11 months.
Cockrell described a sort of "lockdown mode" that CFOs are currently embracing to hedge against larger concerns about the direction of the economy, including lessening spending and reducing headcount. Eighty-two percent of respondents in the survey said they had already taken at least one action in response to the perceived slowdown.
But things could easily pick up if the uncertainties over trade were resolved with a fully implemented trade deal, which the Trump administration has made progress on but not yet entirely secured.
"CFOs have been dealing with uncertainties around the trade war for months," Cockrell noted. "So they are in a defensive, cautious mode. But a trade deal would be so embraced, you would see overnight these numbers would pop back in terms of optimism."