Aid Arrives as Death Toll Rises in Ecuador's Deadly Magnitude-7.8 Earthquake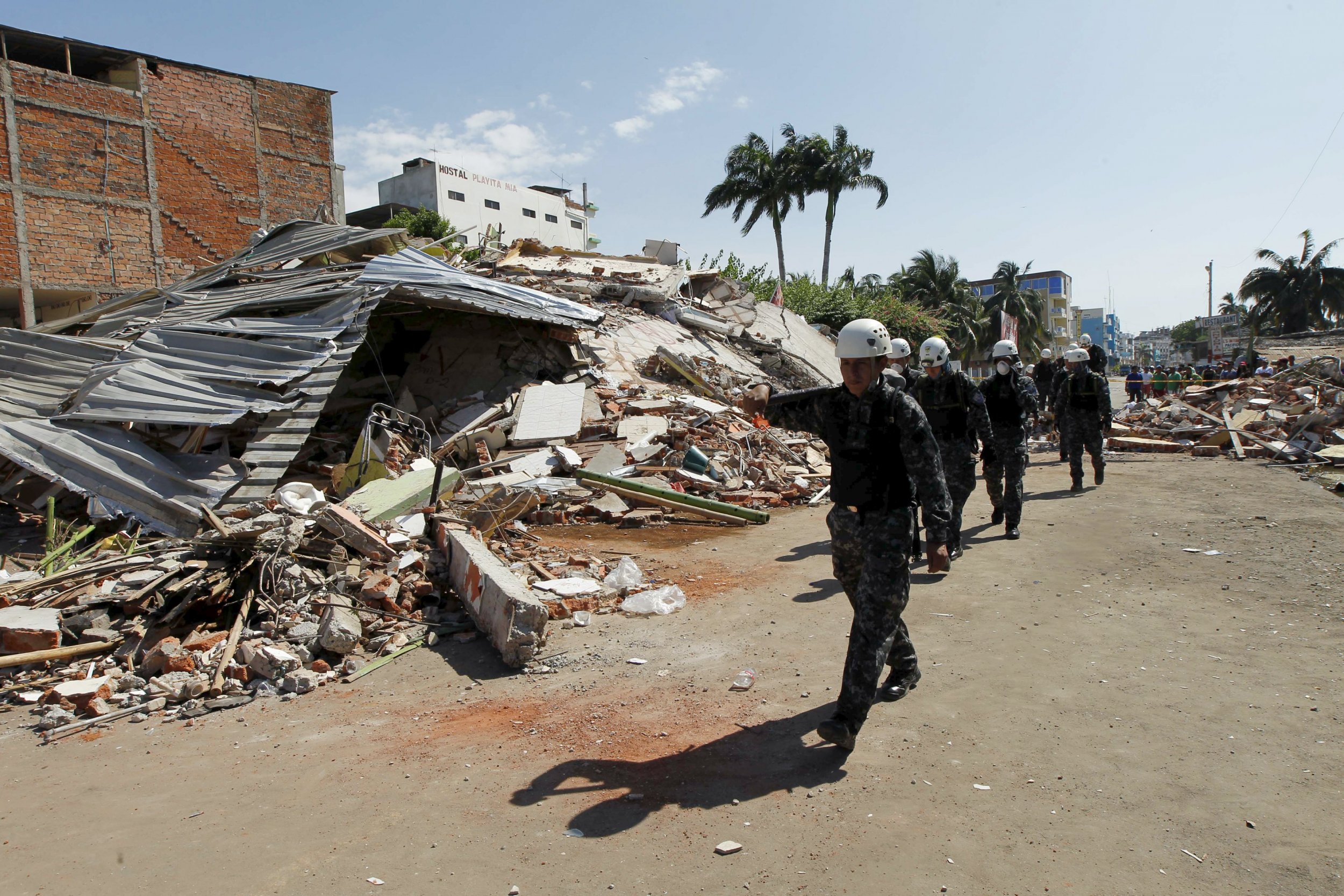 The death toll continues to rise in Ecuador after a powerful magnitude-7.8 earthquake hit the South American country on Saturday evening, with the latest figures showing that more than 246 people have been killed and more than 2,500 people have been injured.
The quake is the worst to strike the country since 1979. The hardest-hit areas include Portoviejo, Chone, Bahía de Caráquez, Pedernales, Manta, Esmeraldas, Guayaquil and Muisne, according to UNICEF, the United Nations children's agency. The death toll is expected to keep rising.
On Monday morning, President Rafael Correa of Ecuador said the death toll would "surely rise and in a considerable way."
"The Ecuadorean spirit knows how to move forward, and will know how to overcome these very difficult moments," Correa said.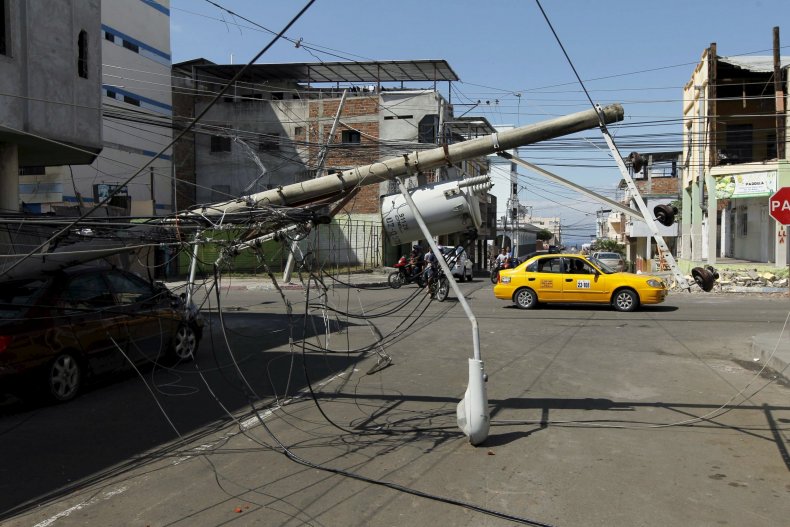 More than 130 aftershocks followed Saturday's earthquake, according to reports, and power was out along much of the coast afterward. The epicenter of the quake was near Muisne, on Ecuador's Pacific coast, and tremors were felt in Quito, the country's capital, located around 100 miles away. Around 200 people died in Manabi province, according to the country's national emergency management office.
Colombia announced it will send rescue teams, while Venezuela and Mexico are also sending international aid. The Associated Press reported that over 3,000 packages of food and nearly 8,000 sleeping kits were to be delivered on Sunday. Gabriel Alcivar, mayor of Pedernales, a town close to the earthquake epicenter, said the "entire town" had been flattened and that looting has broken out.
The U.S. Geological Survey said the earthquake struck at a depth of 11.9 miles, around 17 miles from Muisne.
Correa declared a state of emergency and has deployed 10,000 troops and 3,500 police to help locate survivors. Correa warned the public to be careful of debris and fallen poles, and the president continues to tweet messages of support.
U.S. Secretary of State John Kerry said the U.S. remains "in close contact with Ecuadorian authorities and will continue to monitor the situation closely."
"We stand by the people of Ecuador in this difficult time and are ready to assist in any way we can," he said.
Ecuador's temblor came days after two earthquakes struck Japan, killing dozens of people on the southern island of Kyushu. And last week, Myanmar was struck by a magnitude-6.9 earthquake.