Ecuador's Millionaires to Help Fund Earthquake Disaster Relief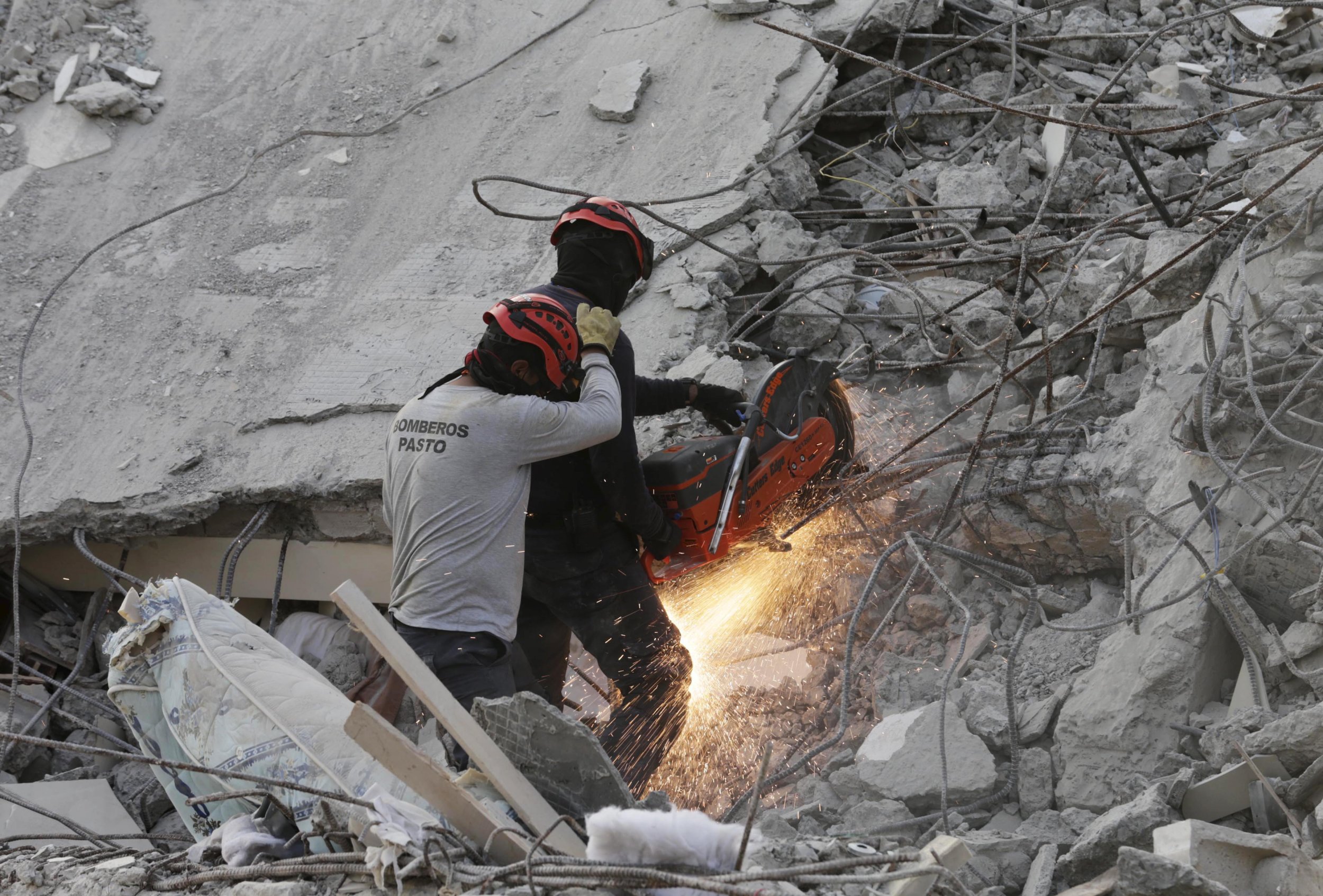 Ecuador's President Rafael Correa has announced new measures to cover the humanitarian and infrastructure costs of Saturday's earthquake, which could be as high as $3 billion. As well as selling off state assets, Correa plans to tax high-income earners and people who are asset rich.
The earthquake, which measured 7.8 in magnitude, killed 570 people, CNN reports. Prior to the disaster, the World Bank had estimated that Ecuador's economy would shrink by as much as 2.0 percent this year as falling oil prices hit the oil exporting country hard.
Correa laid out his funding plans late Wednesday, the BBC reports. For one year, Ecuador's sales tax will rise from 12 percent to 14 percent; people with assets worth $1 million or higher will have to pay a one off sum to the value of 0.9 percent of their wealth; citizens earning more than $1,000 a month will give back one day's salary, up to five days salary for those people earning $5,000 a month; and the state will sell off some of its holdings.
The move is in line with Correa's left-leaning politics. In his statement, he told Ecuadorians: "Society is built with institutionalised commitment, with organised collective action. This is how a modern society responds to this kind of disaster and the way each Ecuadorian, within his ability, contributes to the recovery of his own motherland."
At least 231 people are still missing after the disaster while 4,000 more are injured and thousands have been left homeless. Aid workers have voiced concerns that those without homes may be more susceptible to disease.