Ecuador Election Guide: What's at Stake and Who's the Favorite in Second Round Vote?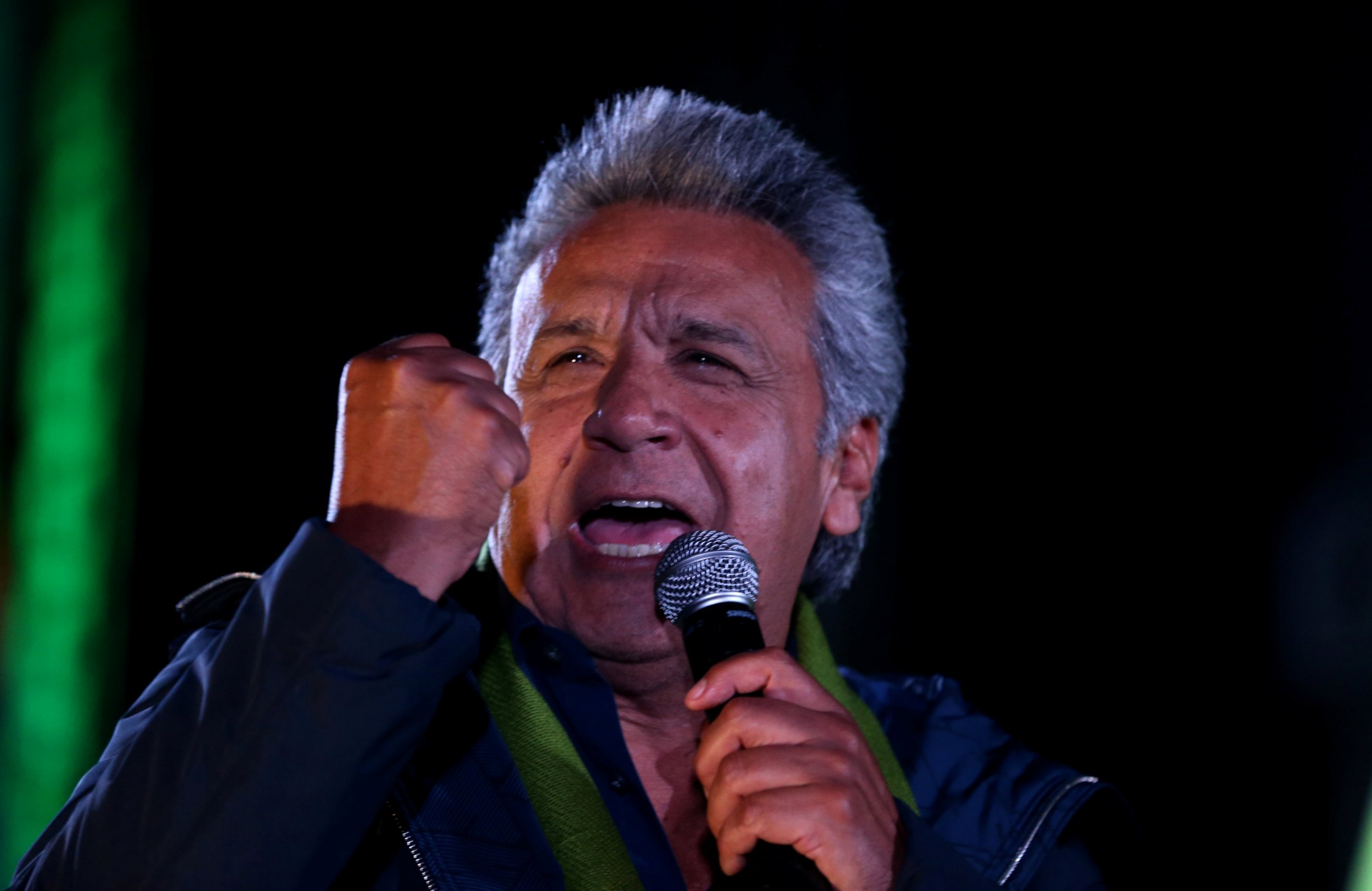 When Ecuador went to the polls six weeks ago, Lenín Moreno, a former vice president under outgoing leftist President Rafael Correa, comfortably gained the most votes. But that was in a field of eight candidates. On Sunday, the choice for Ecuadoreans will be down to two, with Moreno facing off against conservative banker Guillermo Lasso, and the vote promises to be much tighter.
For Ecuador, it is a choice of whether to continue 10 years of socialist policies set by the firebrand Correa or to follow the trend across much of Latin America and take a sharp turn to the right. In the past 18 months, the three most populous countries in South America—Argentina, Brazil and Peru—have seen left-wing governments toppled, either via the ballot box or impeachment.
In the first round on February 19, Moreno, who shares many of Correa's policies if less of his adversarial style, came agonizingly close to the 40 percent line that he needed, in conjunction with a 10-point lead over his nearest challenger, to gain outright victory.
Moreno was not initially expected to win Sunday's runoff against Lasso. Opposition support, which amassed more than 60 percent of the vote in the first round, had been expected to coalesce around Lasso. It was a prediction that early opinion polls following the first round appeared to bear out.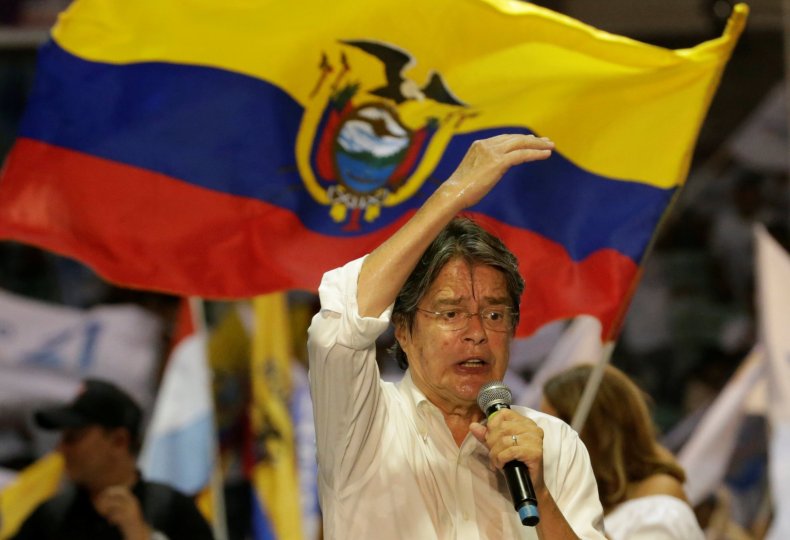 After all, under Correa, who is barred by the constitution from running again, the economy has stalled thanks to a combination of falling oil prices and a devastating earthquake in 2015. Last year gross domestic product fell by two percent. Like Argentina and Peru, Ecuador had been expected to turn toward a pro-business alternative who has vowed to cut taxes.
But in the final major opinion poll ahead of the election, Moreno had moved in front, with just over 52 percent of the vote. In his final pitch to voters Thursday, he pledged to boost the economy while continuing Correa's legacy of greatly reducing inequality.
Moreno has been caught up in allegations that a Brazilian construction conglomerate paid bribes to Ecuadorean politicians under the watch of Correa's government. But the opinion polls, at least, suggest that revelations concerning Lasso, who has vowed to evict WikiLeaks founder Julian Assange from the Ecuadorean embassy in London within a month if elected, have had more impact.
The CREO party candidate has had to fight off allegations that not only did he, as the major shareholder and executive president of Banco Guayaquil, benefit from the country's 1999 financial crisis but that some of his profits have been siphoned to offshore tax havens.
Still, with 16 percent of the population still undecided, the result Sunday is expected to be agonizingly close, which could precipitate much of the same controversy that surrounded a delayed vote count the first time around.
If he clinches victory on Sunday, Moreno would become the country's first paraplegic head of state; he's been confined to a wheelchair since a robbery in 1998.
Ecuador Election Guide: What's at Stake and Who's the Favorite in Second Round Vote? | World