Swedish Prosecutors Finally get to Question Julian Assange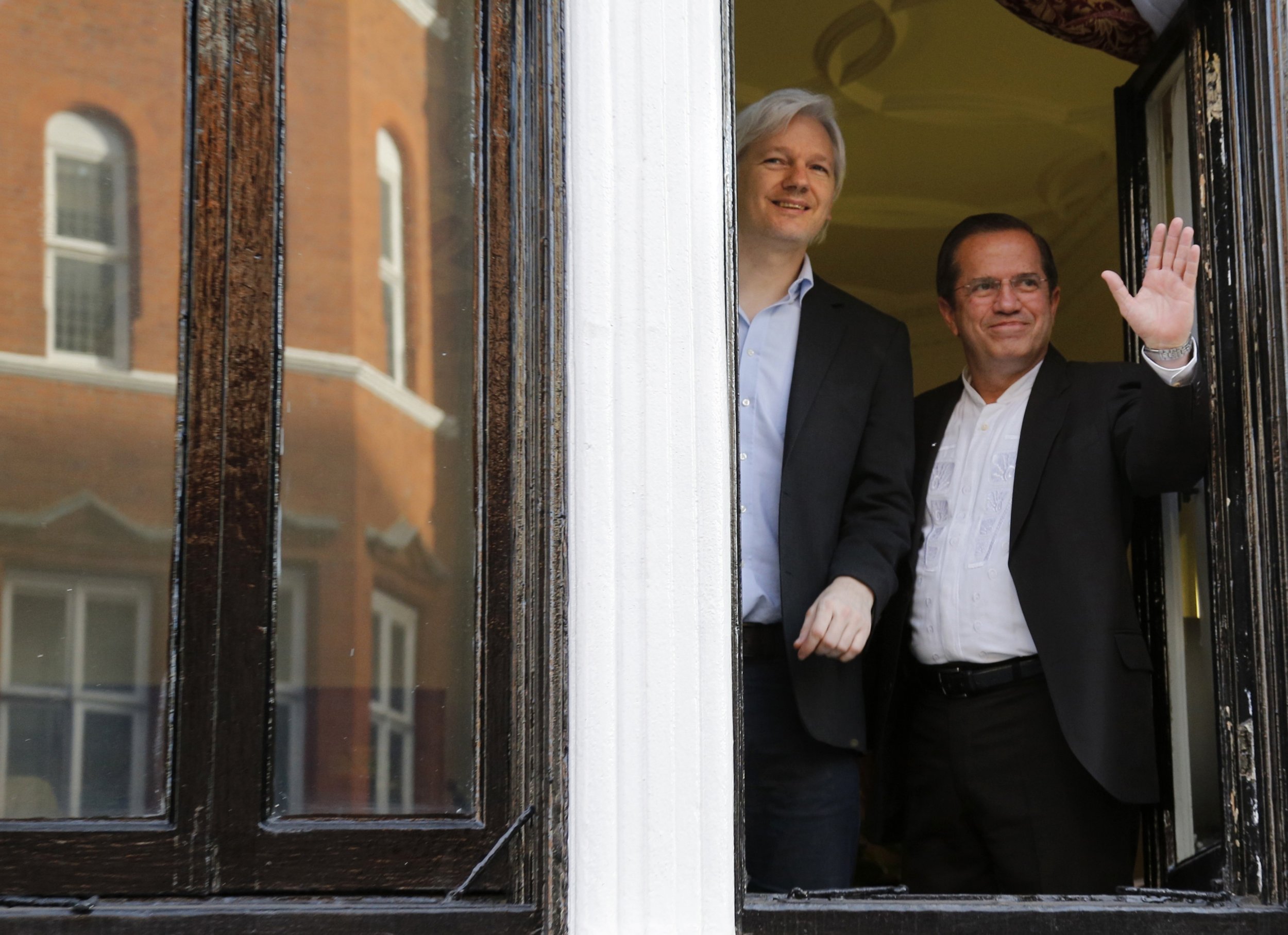 Ecuador's foreign minister Ricardo Patino has said requests by Swedish prosecutors to question WikiLeaks founder Julian Assange will be accepted, so long as Ecuador's law is respected. Sweden made a formal request for permission to interrogate Assange last week, after the two countries made a legal agreement in December.
The news comes more than three years after Assange sought asylum in the Ecuadorian embassy in London after he was accused of sexual molestation and unlawful coercion by two women in Stockholm in 2010. No charges have ever been brought against Assange and the Australian national claims the accusations are part of a conspiracy to eventually force his extradition to the U.S. in order for him to face charges over leaking secret government documents.
Patino said in an interview on Ecuador's Radio Publica on January 15 that Swedish prosecutors could provide Ecuadorian authorities with questions for Assange. These conditions are to ensure "the sovereignty of the Ecuadorian state and the laws in the constitution are respected."
A spokesman for WikiLeaks told The Guardian that Assange is "eager to get his point of view into the investigation" and hopes an interview can be set up as soon as possible.
"If they don't charge [Assange], he can leave," Patino said. "We hope we won't have any problem with the United Kingdom. He would likely come to Ecuador because he has already been granted asylum in our country."
Documents released last year after a Freedom of Information Act request by Italian newsweekly L'Espresso revealed that the U.K. had previously advised Swedish prosecutors not to come to London to interview Assange. The documents showed the Crown Prosecution Service (CPS) told prosecutors that doing so would prove beneficial to the defense.
"Even if the defendant was to consent to such an interview (by appointment) on a mutually agreed basis, the defense would without doubt seek to turn the event to its advantage," Paul Close, CPS special crime division lawyer, said in an email to Swedish magistrates in January 2011.
"It would inevitably allege it was conclusive proof that the Swedish authorities had no case whatsoever against him and hence the interview was in the hope that he would make a full and frank confession. He would of course have no obligation (under English law) to answer any questions put to him."