Ecuador's Opposition Demands Recount As Moreno Declares Victory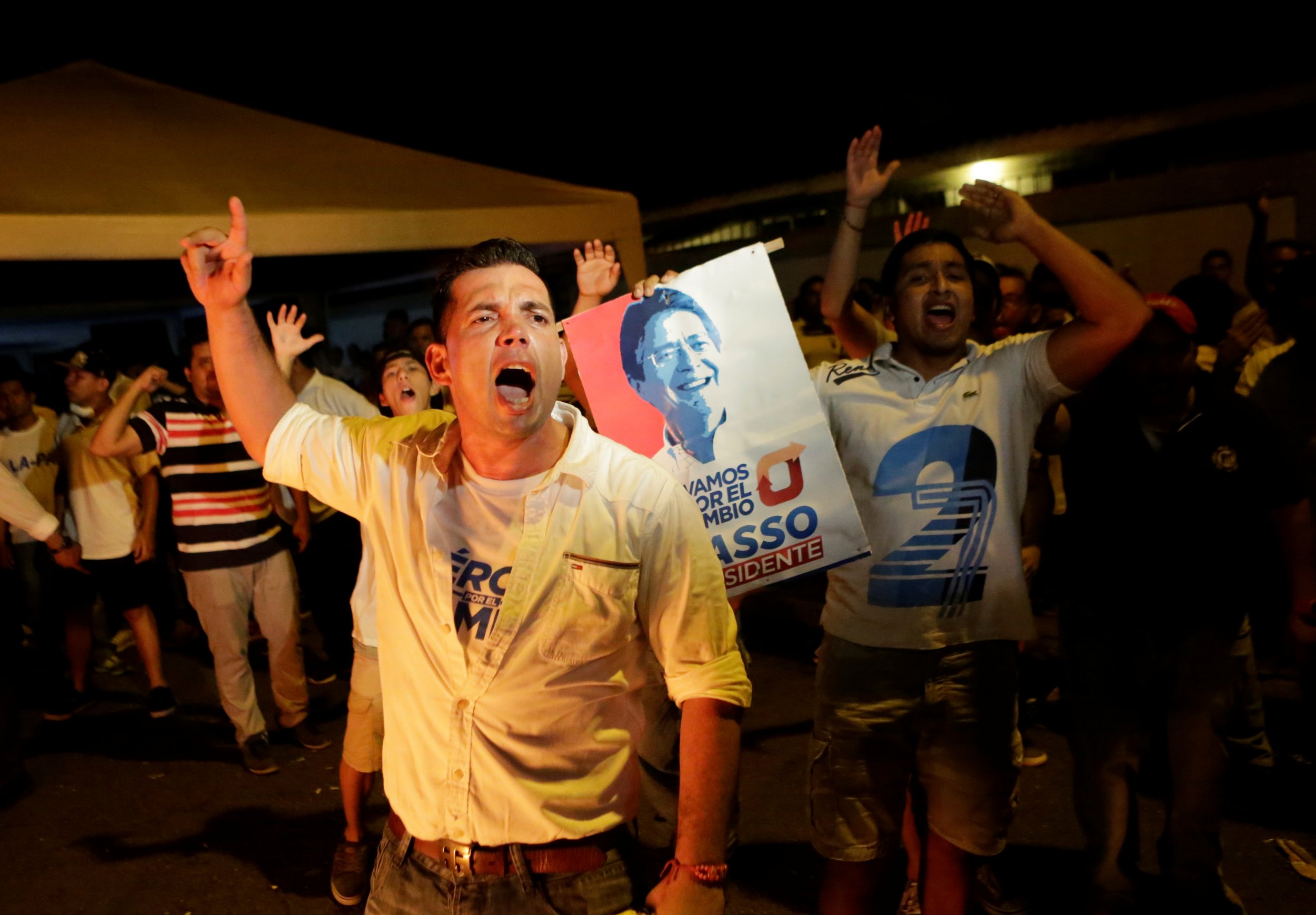 Ecuador's leftist ruling party candidate Lenin Moreno is claiming victory in a tightly-contested presidential runoff Monday, but the opposition is demanding a recount, claiming the vote was rigged, the BBC reports.
Challenger Guillermo Lasso began celebrating hours before the vote count neared 90 percent of ballots, as exit polls predicted he was on course for a victory by up to six points. However with four percent of constituencies still to be counted, Lenin Moreno's Socialist Party believed it had won, with a narrow and surprising victory with 51.12 percent of the vote.
A victory for Moreno would be good news for leftist movements in Latin America and for Wikileaks founder Julian Assange, who has been sheltering at Ecuador's embassy in London for five years. Moreno's opponent has vowed to evict the Australian from the embassy, who is evading extradition to Sweden on allegations of rape. He has said that he feared being then taken to the United States for questioning in espionage investigations.
Eyeing a possible reversal of exit poll results, Lasso has now called for a recount, blaming alleged fraud and urged his supporters to "peacefully defend (their) vote." Final official results have yet to be announced.