Barack Obama Compared Donald Trump to Hitler, Fox News Host Says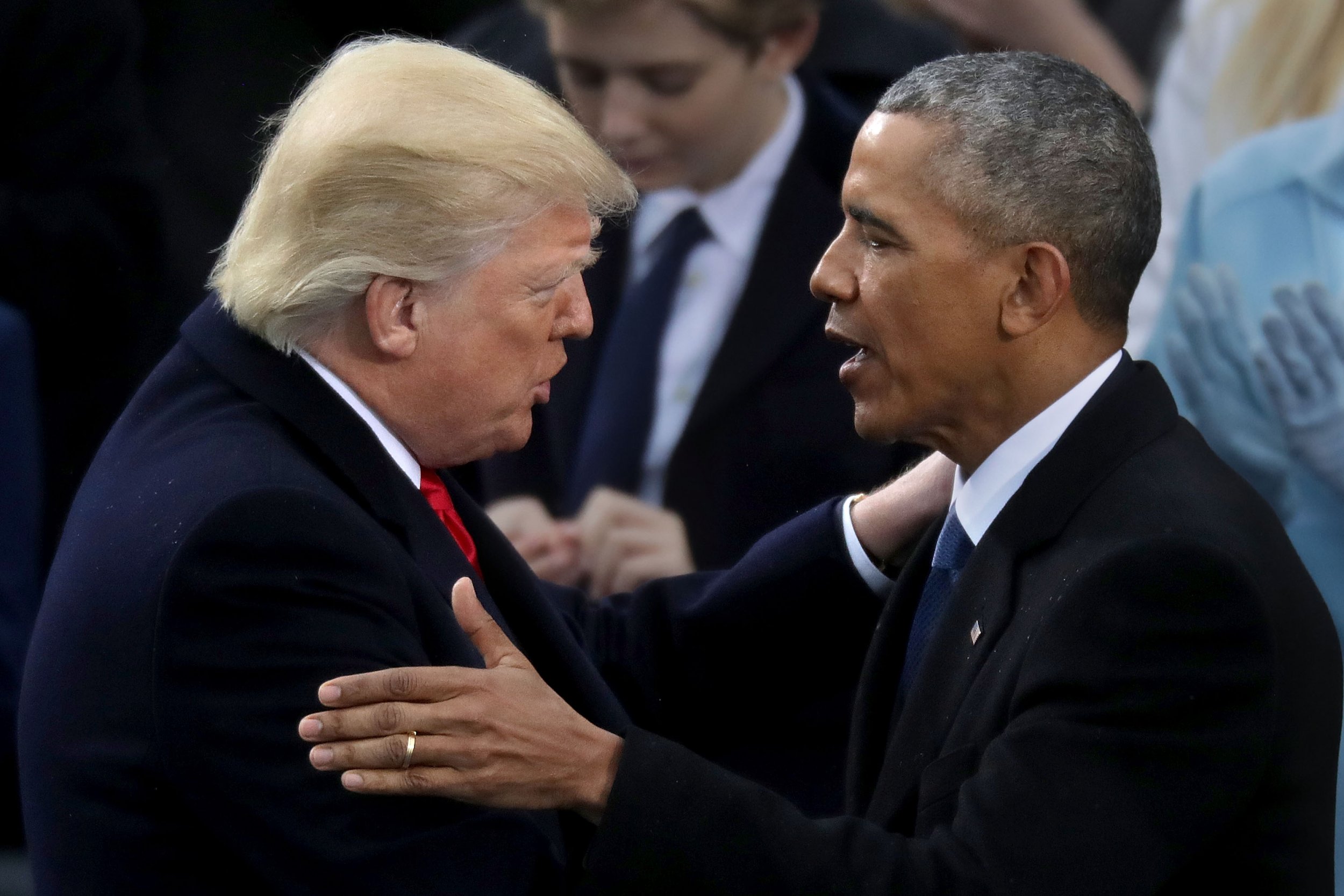 Fox News host Ed Henry on Wednesday night accused former President Barack Obama of both pulling his punches and comparing President Donald Trump to Hitler.
When Prince Harry interviewed Obama in a sit-down BBC interview that aired earlier that day, the former president made a thinly veiled jab at Trump's social media presence. "How people interact on social media today could splinter society, especially when used by leaders to divide," he said.
During the Fox News panel discussion on Obama's outspokenness on Trump, political writer David Catanese noted that Obama never mentioned Trump by name but also said that Obama's attack breaks "a recent precedent" of former presidents not eviscerating their successors.
At the Economic Club of Chicago earlier this month, Obama urged American voters to remain engaged in politics and to vote. He used an example of Nazi Germany to warn of the dangers of complacency and the importance of critical thinking, reported CNN.
"You have to tend to this garden of democracy—otherwise, things can fall apart fairly quickly. And we've seen societies where that happens. Now, presume there was a ballroom here in Vienna in the late 1920s or '30s that looked pretty sophisticated and seemed as if it, filled with the music and art and literature and science that was emerging, would continue into perpetuity," he continued, making an analogy to Hitler's regime.
"So you've got to pay attention and vote," he concluded.
With reference to this speech and the BBC interview, Henry slammed the former president for beating around the bush with his recent criticisms of Trump. "If you're Barack Obama and you want to deliver a punch, why not just say it? Why are you playing these games and saying that 'the 1930s in Germany,' he's basically comparing this president to Hitler, to the Nazis. Say it!," he said.
Throughout his presidency, Trump himself has launched a barrage of attacks on Obama, both verbally and by working to unravel his legacy one piece at a time, taking the ax to a range of policies - from Obama's climate accord, to the Iran nuclear deal, to transgender people serving in the military, and, of course, to Obamacare.
Mollie Hemingway, the third panel contributor, added that "the thing that differentiates the two presidents is that Donald Trump is more aggressive, whereas Barack Obama is passive-aggressive. So he doesn't name him, but everybody knows he's talking about him."