'He's Gotta Be Dead': Former NFL Referee Thought Players Had Died on the Field More than Once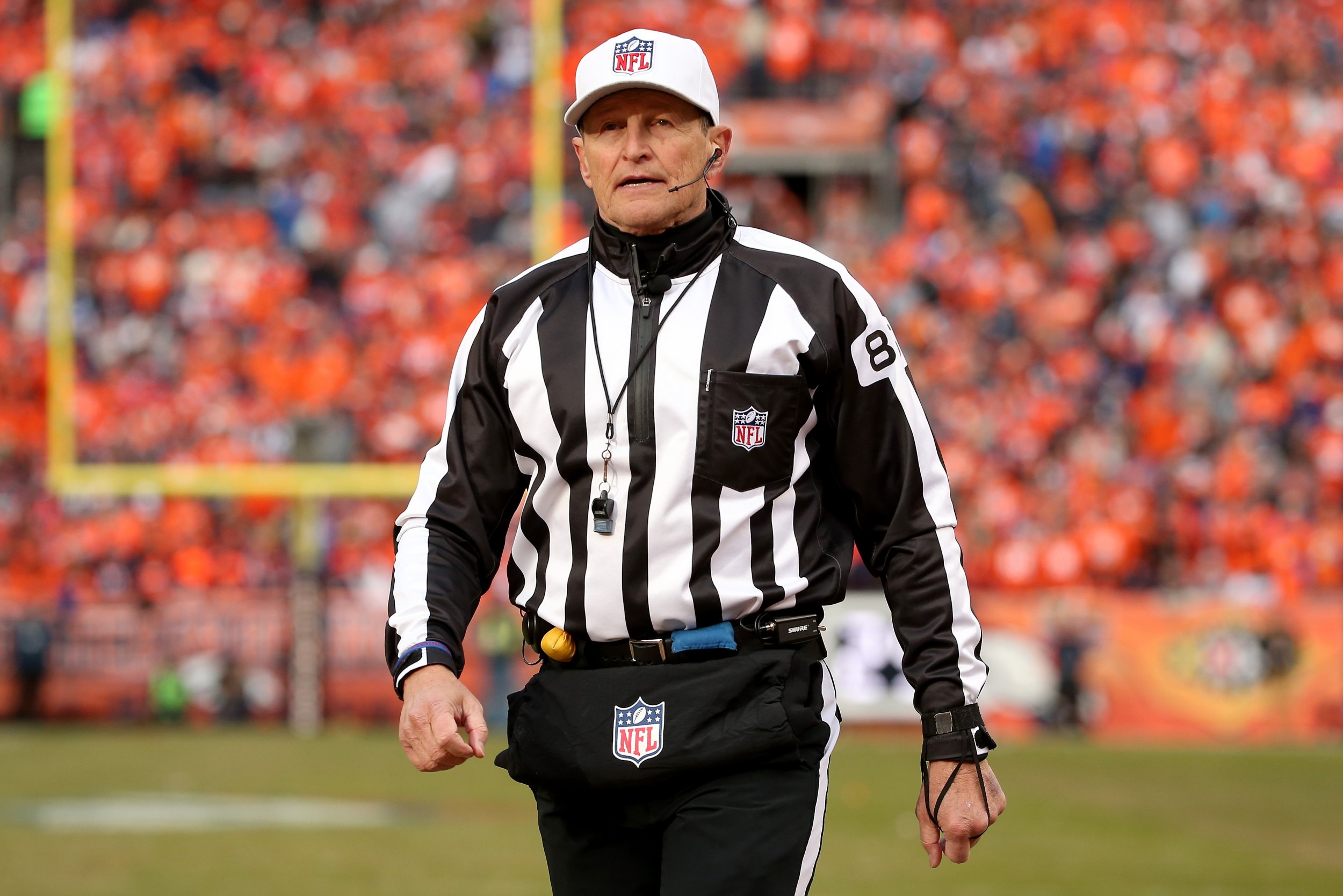 A former NFL referee has said that on multiple occasions throughout his career he thought a player had died on the field.
Ed Hochuli praised the league for placing bigger emphasis on players' welfare and introducing new rules to protect them and admitted he witnessed in his career that led him to fear the worst for the players involved.
Read more: Dez Bryant believes Patrick Mahomes and Andy Reid can be as good as Tom Brady and Bill Belichick
"They [the players] have gotten bigger and faster and stronger," he told the Always Aggravated podcast.
"I worked over 600 games in the NFL, and there wasn't a single game right up to the very last one that there weren't a half a dozen times in that game [where] I said, 'Oh my god, how's that guy gonna get up off the ground? He's gotta be dead.'
"And they hop up and they go back to the huddle. It's a collision sport, and we've got to protect them. We've got to protect them."
Hochuli began officiating football games in the NFL in 1990 and retired after the NFC Championship game in January, which saw the Philadelphia Eagles defeat the Minnesota Vikings on their way to claim a first Super Bowl title.
According to Pro-Football reference he officiated 306 games between 1999—the earliest season the site has record for officials—and 2018, meaning he has worked on average of 16 games per season.
By extrapolating that figure over the entirety of his career, Hochuli worked on approximately 450 games and the intervening two 28 years the league has changed almost beyond recognition.
The NFL has worked hard to limit ensure players and their safety are safeguarded but and it has introduced a concussion protocol, which players who have suffered a head trauma have to clear before being allowed back on the playing field.
However, the league has been criticized for what some perceived as a slow response to the issue of concussion, which is one of the most common injuries in high-contact sports and can lead to severe issues, ranging from memory loss to depression, chronic traumatic encephalopathy (CTE) and dementia.
A study published last year in the medical journal JAMA showed a staggering 99 percent of the brains of deceased NFL players that were donated to scientific research showed signs of CTE.
Over the last seven years, a number of players—including former 49ers star Dan Marino—have filed class action lawsuits against the league over concussion-related injuries, and in 2016 the NFL implemented a new policy to enforce concussion protocol. In the same year, NFL commissioner Roger Goodell and the 32 club owners pledged to donate $100 million in support of medical research, on top of a similar sum they had previously committed to neuroscience research.
In July, Seattle Seahawks linebacker Joshua Perry was forced to retire at 24 due to concussion issues, only a week after former University of Michigan linebacker Mike McCray walked out of the game citing similar issues.
Two months later, the Dallas Cowboys medical staff came under fire after a video emerged showing Dak Prescott allegedly using smelling salts after taking a serious hit.
The footage showed the Cowboys quarterback standing on the sideline and taking a whiff of what appeared to be smelling salts.